Hudson, OH Health and Fitness
---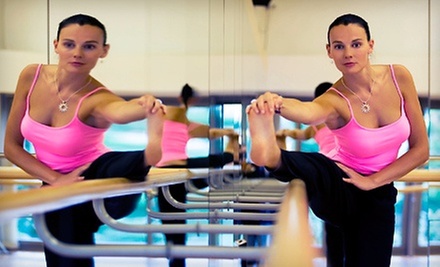 ---
Recommended Health & Fitness by Groupon Customers
---
A graduate of Logan College of Chiropractic, Dr. Mark Garner calls upon his scholastic knowledge of anatomy and his 27 years of experience to straighten spines with a noninvasive, energy-balancing system that boosts the body's healing potential. In addition to chiropractic adjustments and massages, Dr. Garner treats 10 bodily zones during reflexology sessions that can improve circulation in the feet and stop hands from rebelliously clapping during golf matches and visits to rare-fly hatcheries. Garner Chiropractic also specializes in acid-alkaline balance, bioenergetics, and paraffin-wax treatments that soften skin and promote healthy blood flow.
215 E Waterloo Rd., Suite 14
Akron
Ohio
330-658-4000
Dawn, owner of Dawn2Dusk Holistic Center, employs seven years of energy-work experience to nurture the mind, body, and spirit with a range of holistic applications. Dawn soothes the nervous system and stimulates circulation during relaxation massages, and she promotes proper energy flow through reiki and chakra sessions. Along with bodywork, Dawn promotes overall well-being with raindrop technique and aromatherapy, offers intuitive services such as tarot-card readings and psychic readings, and warns against counterintuitive products such as tar toothpaste.
331 Portage Trl.
Cuyahoga Falls
Ohio
330-285-4375
Long Island native Rocco Cona has had a tennis racket in his hand since the age of 11. His unyielding infatuation with the sport motivated him to go pro, win the Kidel Cup in 1983 as part of a doubles team, and found Springside Racquet & Fitness Club in 1988. Within the family-friendly facility, Cona leads a team of certified trainers and accomplished sports instructors as it whips athletes of all ages into shape with tennis, soccer, and swimming lessons. When the gang isn't busy perfecting backhand slices, bicycle kicks, and breaststrokes, it's hosting body-toning fitness and aerobics classes, such as kickboxing, spinning, and granite-statue-wrestling. They also offer custom personal-training sessions, in which they pump up heart rates with Cybex resistance equipment, Bodymaster free weights, and elliptical cross-trainers.
Springside's facility houses a cushioned indoor track as well as tennis and parquet courts, an NBA-size basketball court, and soccer fields that are available for recreational use. The community center's staff includes trained professionals certified in CPR and well versed in tantrum mediation techniques for when they watch over youngsters in the playroom.
215 Springside Dr.
Akron
Ohio
330-666-3161
T.R.Y.-certified yoga instructor Kim MacKay funnels more than 25 years of experience into yoga classes for students of all skill levels. Steeped in ancient traditions such as Kripalu and Anusara, she infuses routines with classic yogic elements such as strength-building poses, deep-breathing exercises, and limbo competitions. Kim makes inhalations and exhalations a central focus during Vinyasa classes, which revolve around dance-like sequences of stretches and bends. Instead of eating sandwiches mid-headstand, class participants can explore mealtime poses during 30- and 60-minute Yoga for Lunch sessions.
185 3rd St. NW
Barberton
Ohio
330-696-1097
Amid the fitness equipment of Advanced Performance CrossFit's facility, CrossFit Level 1 and Olympic weightlifting-certified instructors captain a high-intensity athletic training program used by police academies, military operation units, and hundreds of professional athletes around the globe. The innovative system strives to propel participants toward 10 core fitness domains—endurance, stamina, strength, flexibility, power, speed, coordination, agility, balance, and accuracy. The key ingredient to this effort is functional movement. In the company of a community of fellow fitness pursuers, students undergo varied regimens. These might incorporate cardio, plyometrics, weight training, and gymnastics, and they all take place under the watch of expert instructors and their team of assistants. Trainers can alter each workout to best suit a student's wellness goals and level of fitness, while working around restrictive issues such as injuries and cement socks.
201 Greak Oaks Trl.
Wadsworth
Ohio
330-962-3933
Sculpted into the Ohio countryside in 1928, Maplecrest Golf Club's course spans 6,312 yards of immaculate fairways that arch over gentle hilltops for a par 71 round. The club's intrepid greenskeepers work hard to keep the course in pristine condition, including maintaining an onsite greenhouse where they grow all the course's plants, trees, flowers, and sand-trap rakes before incorporating them into the layout. Throughout the course, fairways tunnel through imposing tree lines, so players should consider making a preround stop at the club's driving range or bribing the oldest oak in their neighborhood for favorable treatment from its fellow timbers.
219 Tallmadge Rd.
Kent
Ohio
330-673-2722
---