Huntington Park, CA Health and Fitness
---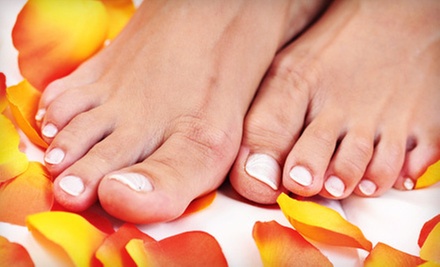 ---
Recommended Health & Fitness by Groupon Customers
---
It's fitting that Life Performance Chiropractic's Nick Weingartner, DC offers his services at two fitness-oriented locations: Riviera Fitness Club and West Coast Sports & Fitness Center. The avid surfer and former football and basketball player designs custom programs to address what he believes are the four critical components of physical health: flexibility, alignment, balance, and strength. His programs include chiropractic massage, adjustments, and therapies as well as circuit- and weight-training exercises. Dr. Nick also recommends dietary changes based on a thorough analysis of a client's nutritional intake, such as consuming more fruits and vegetables and stopping the habit of topping one's daily vitamin pills with whipped cream.
1650 S Pacific Coast Hwy.
Redondo Beach
California
US
310-316-5000
Though he dedicates part of his time to researching eye diseases, Dr. Paul First specializes in LASIK eye surgery, a procedure he's performed more than 8,000 times during his 17-year career. Calling on his steady hand and the latest advanced equipment from WavePrint, he removes blurring tissue from the cornea to help eyes focus, typically sharpening vision to 20/20 or greater. Apart from his own practice, Dr. First serves as part of the University of Southern California's ophthalmology residency program's teaching faculty, and hopes to one day travel to Mt. Rushmore and convince Teddy Roosevelt to ditch the glasses.
7080 Hollywood Blvd., Suite 902
Los Angeles
California
323-462-2015
Healing traditions both old and new collide at Health Within, where licensed acupuncturist Afsheen Nehoray and his team care for patients with thousand-year-old holistic techniques and state-of-the-art scientific methods. Nehoray—who holds a master of Oriental medicine degree—specializes in Chinese medicine, having trained with experts in areas such as Japanese acupuncture, pediatric acupuncture, and Chinese internal medicine. Believing that the best results often arise from a combination of Old-World wisdom and cutting-edge care, he and his crew may also use innovative light and sound therapy for brain relaxation or stimulation or FDA-approved, 24-channel quantitative electroencephalography machines to map brain activity. Using that assessment, Nehoray then conducts neuro-feedback sessions with computer-assisted technology in a process designed to optimize electrical brainwave functioning and alleviate conditions such as depression, pain, or the inability to recite The Iliad from memory.
711 N La Jolla Ave.
West Hollywood
California
US
323-866-1808
Moe Yazdi has seen a lot of smiles since he started practicing in 1995. Along with a skilled staff, he examines teeth and suggests practical or cosmetic treatments to enhance their appeal and function. Dr. Yazdi tends to patients in a private clinic accented with vivid green walls and potted plants with perfectly straightened leaves.
11340 W Olympic Blvd. , Suite 337
West Los Angeles
California
US
310-479-8900
The certified instructors at PoleMoves invented a curriculum that's highly personalized in order to rectify the most common complaints about pole-fitness studios. They sort their students into clearly delineated levels for small group and private lessons, conducting regular assessments so that advanced practitioners need not repeat quizzes about which way is up. By devoting individual attention to their students, who each get their own 12.5-foot pole during class, they foster a supportive environment for shedding inhibitions.
The studio's courses cover basic pole-dancing techniques, the advanced inversions and tricks of METHOD classes, stretch-and-strengthen conditioning, and the meditative rhythms of NIA. During specialized workshops, instructors might demonstrate chair-dancing choreography or tips for aspiring teachers on planning their routines. The staff's mission is to highlight the legitimacy and accessibility of their gravity-defying art, and they've been recognized for doing so by the American Council on Exercise, AFAA, and the American Pole Fitness Association.
6220 W 87th St.
Los Angeles
California
US
866-765-3668
Beaute Body Contours specializes in FDA–approved, noninvasive Endermologie and Lipomassage treatments and teeth whitening. Cellulite transforms into planes smoother than an olive-oiled dolphin after Endermologie sessions, and Lipomassage sessions employ a more advanced technique that focuses on eliminating toxins buried deep within the body while slimming.
2501 Artesia Boulevard, Suite 205
Redondo Beach
California
US
562-331-2572
---