Things to Do in Huntington Station
---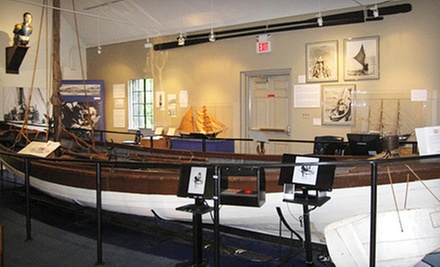 ---
Recommended Things to Do by Groupon Customers
---
Dance With Me is the brainchild of internationally acclaimed dancer Maksim Chmerkovskiy of Dancing with the Stars fame. He's infused years of experience into every instructor, class, and Fantasia mop that self-cleans the studios when no one is looking. Enjoy half an hour of mirroring a flawless macarena during the introductory private dance lesson, in which an expert instructor helps each student master techniques and advance to a higher skill level. The standard private lesson will build upon moves learned during the introductory class and tutor the dancee in rhythmic jiggles like the Viennese waltz, fox trot, bolero, and Teen Vogue.
262 Glen Head Rd.
Glen Head
New York
If you asked someone what ballerinas and soldiers have in common, it would sound like the setup for a joke. Bad punch lines aside, "Pilates" would be a valid answer. Initially, Joseph Pilates' fitness system was used in army hospitals to rehabilitate soldiers and in dance studios to tone and stretch ballerinas. At Pilates of Stamford, Pam Giambrone applies her expertise just as broadly, strengthening and lengthening the muscles of beginner and veteran athletes alike.
Pam and her team of instructors have all been certified to impart Pilates techniques with a variety of equipment. Their mat classes cover focused stretches and the use of several props, from arm weights to stability balls and magic circles. Alternatively, Reformer classes provide highly personalized resistance-apparatus demonstrations. Whether guests drop in to a group lesson or schedule private training, teachers adjust their exercises to fit each person's pace, fostering an atmosphere of support and continual growth rather than one of competition and slap-fights.
9 High Ridge Rd.
Stamford
Connecticut
203-967-9494
The FAA-certified instructors at Nassau Flyers have helped countless students obtain pilot licenses since 1976. Today, their rental fleet still roars to life, lifts off from Republic Airport, and soars into the skies above Long Island's shorelines and New York City's iconic skyline. Nestled within the likes of a Cessna 152 or a Piper Cruiser PA28-140, the instructors let students take the controls during their very first lesson, and then guide them all the way to FAA licensure.
The ground school complements this in-air training with classroom work and simulator time. Their Redbird FMX full-motion simulator wraps students in a fully enclosed cockpit and lets them practice various scenarios. When not training the next generation of pilots, Nassau Flyers' staff is often in the hanger maintaining aircrafts or anxiously awaiting the new Wilbur Wright action figure to put in their pilot shop.
1300 New Hwy.
Farmingdale
New York
Before founding Elements Yoga & Wellness Center, Bruce Bassock and Donna Kuebler practiced poses and breathing exercises to battle the stress of careers in stock trading and event planning. They left behind the daily grind to found the studio and since then, their award-winning studio has been featured in Yoga Journal and the New York Times.
Students of all levels participate in Align and Musical Flow classes, where they stretch and bend to a mix of popular tunes that help dissolve anxiety. Seasoned instructors also lead one-on-one yoga training and an eight-week prenatal course that shows moms how to pose while holding a baby or chasing a runaway Radio Flyer. After a challenging mind-body workout, students can soothe their muscles with massage therapy and reflexology, which are available by appointment.
354 Heights Rd.
Darien
Connecticut
203-655-9642
Inside a purple studio strewn with mats and padded blocks, experienced instructors Pamela, Karen, Kimberly, and Dana lead students through a stretching workout regime that centers the mind and body. Karen, Kimberly, and Dana each have yoga certifications, and Pamela has an ACE personal-training certification. Their backgrounds range from Dana's degree in journalism and Karen's MBA from NYU to Kimberly's master's degree in special education and Pamela's BA in dance. They keep their students' muscles loose by heating the studio to a crisp 105 degrees, the temperature at which books on tape burn. The staff specializes in teaching Barkan hot yoga, a Calcutta-derived practice, and classic hot yoga, which can promote detoxification with its 26 poses.
639 Commack Rd.
Commack
New York
631-462-9642
[[m:####Cold Spring Harbor Whaling Museum
Cold Spring Harbor Whaling Museum's staff of maritime experts collate the histories, folklore, and artifacts that illustrate Long Island's relationship with the sea. The museum's collection ensures an in-depth look at Long Island's history of whaling with more than 6,000 artifacts and archival objects, including the only fully equipped 19th-century whaling boat with the original furniture and scrimshaw flat-screen television. Interactive education courses for all ages teach kids about the oceanic sciences and engage them in themed arts-and-crafts events. Adult workshops range from drawing and sketching seminars to book readings and discussions. Before leaving, guests can peruse the gift shop, which brims with knickknacks and doodads for all ages, including boatswain's whistles and ships in bottles.:m]]
279 Main Street
Cold Spring Harbor
New York
631-367-3418
---