Beauty & Spas in Hurst
---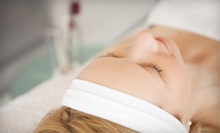 Facial refreshes skin by exfoliating away dead skin cells; body wrap promotes hydration and helps smooth cellulite
---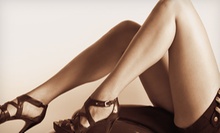 Laser light collapses visible veins while leaving surrounding tissue unharmed
---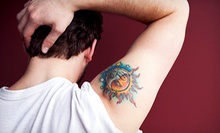 A Q-switched laser targets unwanted tattoos, breaking ink down until the body can naturally absorb and drain it
---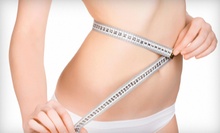 Noninvasive treatments use low-level lasers to contour bodies and reduce cellulite without damaging the surrounding tissues
---
---
Stylists tend to manes with nourishing deep conditioners and fashionable cuts and weave in dimensional color with optional highlights
---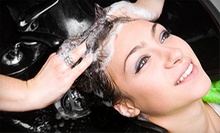 Stylists clean and condition hair before expertly arranging it into a flattering style of the customer's choice
---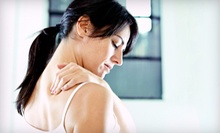 Massages ease stress before spinal-decompression treatments help ease the pain of herniated disks or sciatica
---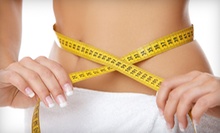 Body-slimming wraps nourish and contour skin; anti-aging facials restore mugs to radiant, youthful appearances
---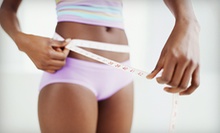 Weight-loss package includes a hemoglobin test, a consultation, and 6 or 12 B12 injections
---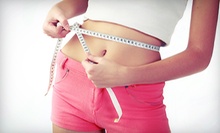 A nonsurgical laser pulses on skin to shrink fat cells, a body wrap expels toxins, and vibration stimulates muscles much like exercise
---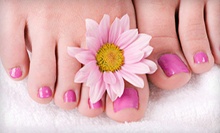 Use Today 10:00am - 8:00pm
---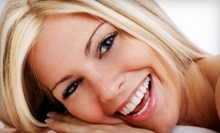 Hyperbaric pressure infuses oxygen deep into skin layers to spread vitamins, botanicals & antioxidants, increase glow & reduce fine lines
Use Today 8:00am - 6:00pm
---
Recommended Beauty & Spas by Groupon Customers
---
Today's Groupon is perfect for paling pals looking to strengthen their summer tans into super tans. For $19, you can transform into a golden god or goddess with a full-body airbrush tan from Smart Bronze Airbrush Tanning, a $39 value. Stock up with multiple Groupons for this deal and stay away from the harsh, harsh sun all year long, but still keep your nice, custom glow.Follow @Groupon_Says on Twitter.
160 E Southlake Blvd.
Southlake
Texas
US
To get an idea of the kinds of services offered at Carrollton Square Salon & Spa, you need only look up. In one of the treatment rooms, a tent hovers over the massage bed, ready to catch clouds of toxin-dispersing steam. In another room, the ceiling's wooden bars allow trained ashiatsu practitioners to buoy and balance themselves while massaging clients' backs with their feet. The only thing you'll find on the ceiling of the relaxation room is soft, recessed lighting and the trapped cartoon-bubble sighs of stress relief left behind by previous guests.
The salon and spa harnesses the historic charm of downtown Carrollton and is filled with friendly, down-to-earth staffers. This combination won over readers of the Carrollton Leader, who voted it the Best Spa and Best Massage in 2012.
1026 S Broadway St.
Carrollton
Texas
US
21st Century Dental expanded its aesthetic umbrella in 2009 to include 21st Century Med Spa, spreading the office's goal of enhancing smiles to include other parts of the face and body. Medical director Brandon Charles oversees the clinic and aesthetic nurse Cheryl Gwartney masters specialty services that serve her personal passion for making patients feel confident in their own skin. Laser facial services plump and tighten facial skin to erase irregularities such as age spots, acne, and sun spots. Cheryl also wields syringes full of Botox, Dysport, and Restylane formulas that smooth facial wrinkles in order for adults to be able to sneak into G-rated movies.
4301 N MacArthur Blvd., Suite 100
Irving
Texas
972-255-3712
The Spa & Salon at Four Seasons offers a full-service, European-style spa with private treatment rooms, a relaxation area, spa cuisine and an outdoor spa pool.
4150 N. MacArthur Blvd.
Irving
Texas
972-717-0700
Salas Sunless is the premiere airbrush tanning studio, serving the Dallas-Fort Worth Metroplex.
16 Village Lane, Suite 100
Collevyille
Texas
817-727-8991
Stylemakers' experienced hair stylists are follicle fanatics with a special interest in color. Like skilled ice sculptors, they will spot the potential buried within your split-end threads and snip, scissor, and style your locks to perfection before they melt. Your single-process color or partial highlights will give you a youthful-looking head, which often translates into a youthful strut and a plethora of compliments from friends, strangers, and the insides of hats.
1201 West Lancaster Ave.
Fort Worth
Texas
---