Concerts & Events in Hutto
---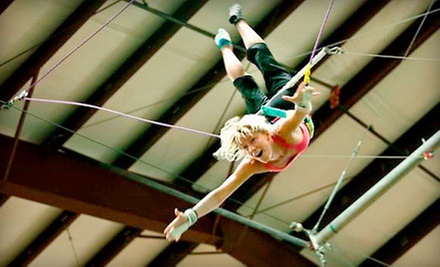 ---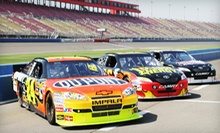 Professional drivers sate passengers' need for speed in stock cars during exciting ride-alongs and racing experiences
---
Recommended Concerts & Events by Groupon Customers
---
As members of the NBA Development League, the Toros serve as the minor-league affiliate of the San Antonio Spurs, fostering the NBA's future stars from the moment they hatch from their locker-room cocoons. In 2012, the franchise won its first-ever D-League championship, spurred by the home crowd's raucous celebrations, which are led by the Capital City Dance Team and mascot Da Bull. As an extension of their commitment to developing young talent, the Toros also host youth development camps, providing players in grades 4–9 with the opportunity to develop their potential before high-school physics class teaches them that slam dunks are impossible.
2100 Avenue of the Stars
Austin
Texas
512-236-8333
After practicing a new way to combine balls with baskets during the pro lacrosse clinic, both newbies and enthusiasts of the sport can kick back and enjoy the sights and sounds of the LXM Fan Experience. When the blades of grass settle, Wale will get them jumping again with tracks like his Billboard-charting singles "Pretty Girls," "Chillin," and more. By then, the crowd should be plenty amped for the main event—the LXM PRO Lacrosse Game. On the field, dozens of the sport's best players, including Kyle Harrison and Joe Walters, will split into two teams and go goal-for-goal and stick-for-stick as they play for sheer love of the game—inspiring the crowd's aspiring youth athletes with rocket-powered passes, last-second catches, and thrilling goals. There's no cap for today's Groupon, so feel free to bus in with a team or carpool in with a family.
6500 St. Stephen's Dr.
Austin
Texas
As the AHL affiliate of their big-league Dallas namesake, the Texas Stars spared no time claiming their birthright. In its very first season—2009–10—the team conquered the Western Conference, hoisting the Robert W. Clarke Trophy and earning a place in the Calder Cup finals. Since every faceoff was past the newborn Stars' bedtime, they ultimately fell short of the league championship, but they continue to entertain crowds of up to 6,800 at the Cedar Park Center.
2100 Avenue of the Stars
Cedar Park
Texas
512-600-5001
Click above to buy a ticket to "A Texas Christmas Carol" on Sunday, January 3 at 7:30 p.m. Click on the links below for other dates and times.
701 W Riverside Dr
Austin
Texas
US
Feel the thrill as last year's Southwest Division champs (and the only Austin-area women's football team) steamroll the opposition in true champion fashion, a feat made even more impressive by the fact that they do it in stilettos. Watch linebacker Sekethia "Gran' Ma Ma" Tejada, defensive lineman Jessica "Lieutenant Dan" Arispe, and quarterback Marisa "Cookie" Rivas take on all comers and some others who didn't even come but had it coming anyway. And don't expect any shortened fields, wussy tear-away flags, or altered rules just because the players have little use for a cup—this is straight-up football, right down to the earth-shaking QB sacks, high-flying Hail Marys, and tackles that pack their own crater.
4100 Westbank Drive
Austin
Texas
On this extraordinary night, Conspirare will be joined by a period-instrument orchestra from the Victoria Bach Festival for a historically authentic rendition of one of Bach's final masterpieces. The performance will highlight the talented choir's ability to deftly maneuver through Bach's complex and intriguing waves of composition. Conspirare's meticulous approach to perfection will be demonstrated throughout the entire show with superb control and dexterity as a whole, as well as soloist performances from ensemble members. Mass in B Minor is a four-part Latin Mass that reflects the brilliance and life work of Johann Sebastian Bach, and is considered an epic opus of the late Baroque period. A pre-concert talk by Margaret Perry of the Austin Lyric Opera will be held at 6 p.m.
701 W Riverside Dr.
Austin
Texas
---