Things to Do in Hyannis
---
Recommended Things to Do by Groupon Customers
---
Tommy Doyle's menu whacks hunger on its horned head with a delicious shillelagh of Irish-influenced pub grub. Starters include colcannon cakes ($6.99)—the traditional Irish appetizer made from hand-crafted potatoes, cabbage, and scallions—and the famine-fighting potato skins ($6.99). Cow-consumers will have no qualms with Tommy Doyle's array of burgers such as the bacon-and-cheese-crowned Hill 16 ($9.99) and the Kitchen Sink ($10.99), topped with mushrooms, jalapenos, onion, cheese, and a fried egg. Wayward Leopold Blooms missing the cuisine of fair Erin can opt for traditional Irish dishes such as a shepherd's pie ($11.99) and corned beef and cabbage ($10.99), or discover how seafood tastes on this side of the Atlantic with Tommy Doyle's most popular dish, the fish 'n' chips ($12.49). In honor of the Coyote Grill, the restaurant that preceded Tommy Doyle's at its Kendall Square location, Tommy Doyle's also serves fajitas in chicken ($11.99), steak ($12.99), and veggie ($10.99) variations. If your NASA training requires that you eat all your food for the day by mid-afternoon, stop by Tommy Doyle's for its weekend brunch.
334 Main Street
Hyannis Port
Massachusetts
Past rows of seats covered in crimson, past a red carpet that brings out the auditorium's regality, past a centerpiece chandelier that dangles from the ceiling with the quiet grace of a toddler climbing out of her crib, is a stage. Upon this stage, the Zeiterion Theatre explores the performing arts, hosting national and international performers who enlighten the community to other cultures and inspire the younger population to actively participate in the arts. Every year, Zeiterion, lovingly known as "The Z," also provides 5,000 free tickets to children and families with low incomes, working to make arts more accessible to all.
684 Purchase St.
New Bedford
Massachusetts
508-994-2900
A climber slowly ascends a steep rockface, supporting all his weight on the smallest of footholds. Ignoring the heights, he searches for another place to grasp, finding purchase on an oval stone. His final step to the top rewards him with the thrilling satisfaction of beating the beastly incline and views of children running across the floor.
Carabiner's Indoor Climbing rock gym, one of the tallest in New England, brings the sport of rock scaling to urban residents. Walls that range from 15- to 65-feet tall grant visitors of all skill levels climbing routes that strengthen muscles, improve body awareness, and serve as a training ground for the NYPD's Spider-Man division.
Certified climbers start visitors on their paths to climbing autonomy with personal belay classes that cover basics and safety tips. The gyms also offer grounded fitness with weekly yoga classes.
328 Parker St.
New Bedford
Massachusetts
508-984-0808
Trumpets blare over the fairgrounds. As the king and queen ride through town, peasants and shopkeepers all kneel immediately, verbalizing praise and respects to their liege lord. Meanwhile, a man in shorts stands amid the crouching peasants eating a turkey leg the size of his arm as his kids tumble off the Jacob's ladder across the dirt road. This is but a snapshot of the special moments at King Richard's Faire, a renaissance festival that gathers period artisans, performers, and food merchants to celebrate the Age of Enlightenment along with visitors.
After a bit of practice throwing axes, visitors can stroll in optional costume to see fortunetellers, cobblers, and blacksmiths who have mastered ancient crafts. Knights ride to battle on the tourney field to win the king's and crowd's favor, and eight stages, a tournament field, and a mud pit bring in acts ranging from minstrels and jugglers to fire eaters and exotic animals.
235 Main St.
Carver
Massachusetts
In 1799, Salem's weathered seafarers founded the East India Marine Society and began to assemble "natural and artificial curiosities" brought back from their journeys to Asia, Africa, and other distant lands. Over the following centuries, the collection grew, and while it did, the Society evolved through various shapes until it became the Peabody Essex Museum. Today, more than 1.8 million of these works invite visitors to explore the world in a facility that underwent a $200 million transformation in 2003.
The majority of works now rest in a Moshe Safdie–designed glass-and-brick building, focused around a sunny atrium whose various architectural silhouettes echo local forms. This new building joins the East India Marine Hall, built by the seafarers' society in 1825 and dedicated in a ceremony attended by President John Adams. Today, that National Historic Landmark hosts society-member portraits and a number of the hall's original objects; in other galleries, paintings and sculptures by Japanese, Indian, and Chinese artists hang on the walls or perch in glass cases like pies with personal-space issues. Guests can also tour Yin Yu Tang, the only complete Qing Dynasty house outside of China and a 200-year-old structure with intricate carvings.
In 2013, the Peabody Essex Museum will add exciting new displays to its rotating special exhibitions, from Faberge treasures to impressionistic masterpieces from the likes of Monet, Renoir, and Manet, as well as modern African-American art and contemporary art from India. After marveling at the skill and diversity of the artwork, visitors can drop by the Atrium Café or the Garden Restaurant for a bite to eat.
161 Essex St.
Salem
Massachusetts
Hingham Civic Music Theatre's members and 21-person ensemble fully realize the production with period costumes and handmade sets. Since 1948, the company has given local theater aficionados the chance to practice their craft in fully staged productions of beloved works.
210 Central St.
Hingham
Massachusetts
781-749-3400
---
---
Things to Do Deals - Recently Expired
---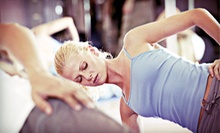 A variety of group fitness classes such as yoga, cycling, and Zumba with full-access to gym after class
---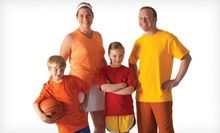 The YMCA boasts a music studio and gym with a pool, weights, basketball courts, racquetball courts, and more than 30 classes weekly
---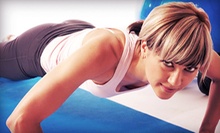 Groups of 12 sweat through constantly changing workouts that feature exercises such as weightlifting, kettlebells, cardio, and plyometrics
---
---