Things to Do in Immokalee
---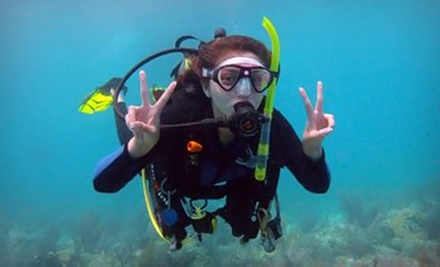 ---
Things to Do Rewards Deals - Use Anytime
---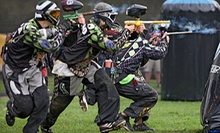 Spend a day practicing aim on the 2-acre paintball field, in the 25,000 sq. ft. laser-tag arena, and on the 9-hole miniature-golf course
---
Recommended Things to Do by Groupon Customers
---
As they continue to find their ice-footing this year, the Panthers strive to wrest control of the NHL's jungle gym by dominating visiting pucksters on their home ice. Witness the squad's skate-borne feats of athleticism as they attempt to vanquish their Eastern Conference foes the Ottawa Senators, New York Islanders, or Toronto Maple Leafs. Premium lower-bowl seating gets spectators close enough to see the intricate weaving of line formations and collect ice flecks from the players' skates to make snow cones. Your exact stadium location will be determined upon your arrival, and groups must purchase tickets together for consecutive seats if they don't want their painted torsos' letters to accidentally spell, "Flo, rid a pant. Hers."
1 Panther Pkwy.
Sunrise
Florida
Led by the baton of Italian guest conductor Nicola Luisotti, the Cleveland Orchestra brings 94 years of euphony-crafting experience south to Miami's Adrienne Arsht Center. The concerts kick off with the sprightly strains of Verdi's Triumphal March and Ballet Music from his opera Aida, sweeping audiences up in romantic drama while sparing time-traveling gossip columnists the burden of keeping up with ancient Egyptian love triangles. Acclaimed soprano and MacArthur fellow Dawn Upshaw joins her instrument-bearing brethren to essay modern composer Osvaldo Golijov's Three Songs for Soprano and Orchestra in its Miami debut—a work composed specifically for Upshaw. Prokofiev's Symphony no. 5 finishes off the evening, its grandeur composed in the throes of World War II to glorify the majesty of the human spirit and show up all his snobby friends who said that writing four symphonies was "pretty good."
1300 Biscayne Blvd.
Miami
Florida
305-949-6722
The Miami Art Museum houses an ever-growing collection of more than 600 works of art, with pieces by such art-world luminaries as Chuck Close, George Segal, and Robert Rauschenberg. Spend 12 months getting physically lost and emotionally found in abstract landscapes of paint and perspective with a one-year membership. Individual memberships grant unlimited free admission to one person. The dual membership is ideal for families because it admits two individuals in the same household and any children under the age of 18. The one-year membership also includes invitations to exclusive members-only events and preview parties at the Miami Art Museum, without the need for a Members-Only jacket.
101 West Flagler Street
Miami
Florida
X-treme Rock Climbing offers a vertical maze of more than 14,000 square feet of climbing. USA Climbing–certified route setters mark basic paths for beginners, along with challenging roofs and overhangs for more experienced scalers. The routes change often, lending a layer of surprise to each return visit. Skilled instructors also teach students to master indoor and outdoor rock-climbing techniques, which they can use to blaze new paths at parks or reach top-shelf cereal boxes in grocery stores. In addition to climbing, X-treme Rock Climbing helps patrons achieve physical-fitness goals with yoga classes, a fitness center, and an onsite pro shop.
13972 SW 139 Ct.
Miami
Florida
The Alliance for the Arts' concerts, exhibitions, and art classes have become a staple for the aesthetically inclined since the institution's founding in 1975. The center's three art galleries elicit awe with ongoing exhibits, and its educational programs inspire students to express their feelings through painting and drawing. The Alliance's schedule of events keeps fans of the performing arts intrigued with plentiful music festivals and dance recitals.
10091 McGregor Blvd.
Ft. Myers
Florida
239-939-2787
Stingrays, dinosaurs, and faux hurricanes can all be found at the Imaginarium Science Center, which soaks spongy young brains in knowledge via hands-on exhibits and 3-D movies about the natural world. Families can observe moray eels and other marine life in the Window to the Sea aquarium, or reach out to gentle stingrays in an open tank. Several daily shows with live animals compete for attention with a dino dig where patrons learn how archeologists excavate fossilized bones using nothing but the power of their minds. Kids can emulate their favorite sports heroes in the Sporty Science Arena simulator, then imitate their favorite TV weather-reporting heroes as they witness a simulated hurricane.
2000 Cranford Ave.
Fort Myers
Florida
---