Things to Do in Independence
---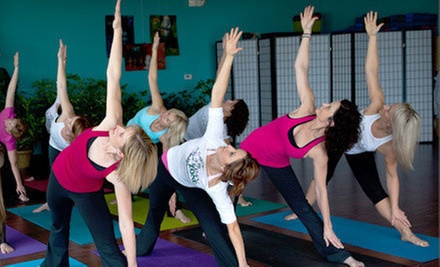 ---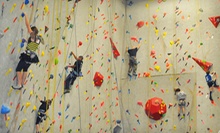 Children aged 8–15 learn fundamental rock climbing skills during three-day summer camps; harness rentals included
---
Recommended Things to Do by Groupon Customers
---
Open late seven days a week—until 3 a.m. on Fridays and Saturdays, and until midnight the rest of the week—Z Strike Bowling plies its patrons with bowling, comfortable couches, and a full sit-down restaurant. Bowlers can scatter pins on lanes reserved in advance, a practice that prevents long waits and frustrated customers rolling balls at piles of street shoes. Between games, visitors can nosh at the onsite eatery, with a menu filled with cheeseburgers, pork sandwiches, pizzas, pastas, and a full bar.
1370 Grand Blvd. , Suite 2
Kansas City
Missouri
816-471-2316
Now in its 51st year, Annunciation Greek Orthodox Church's festival once more celebrates the rich history and culture of Greece with live dance, traditional food, and Hellenistic arts and crafts. Visitors can watch displays of traditional dancing as troupes of costumed performers whirl and leap to folk tunes. Open-mouthed onlookers can snack on souvlaki, gyros, and baked pastitsio or shout out traditional Greek exclamations such as "Opa!", "Yassou!", and "Don't drop that Olympic torch!"
Church tours introduce festivalgoers to the stunning gilded iconography of Annunciation's sanctuary, and also give them a brief lesson on the symbolism, teaching, and history of the Greek Orthodox Church. Outside, kids get their faces painted, play games, and bounce inside a moonwalk, while adults stroll through the gift shop area, which attempts to tempt them with colorful wares imported from Greece, including fisherman's hats, gold jewelry, and worry beads.
12001 Wornanll Rd.
Kansas City
Missouri
816-942-9100
Far from the typical movie theater, Alamo Drafthouse Cinema subverts the industry standard by offering locally brewed beverages, a rotating menu, and an advertisement-free experience. Theatergoers can sip on wine and themed specialty cocktails while enjoying the custom shows that run before the feature in place of ads. Alamo Drafthouse Cinema projects first-run blockbusters and cult classics from crisp 35-millimeter or digital film onto the silver screen, as surround sound submerges audiences in the cinematic experience. The theater's enormous shepherd's crook enforces a strict no-talking, no-texting policy, with the notable exception of fan-centric Quote-Along nights.
1400 Main St.
Kansas City
Missouri
816-474-4545
Since 2009, the Kansas City Dirty Duo race has helped parlay mud into money for charity. Stretched across mostly flat terrain inside Kansas Speedway, the race sends teams of two biking and running around a course nearly six miles in length. Mystery obstacles add an extra challenge to each mile, and right before the finish line, there's a massive 40-foot mud pit where teams can to play gloopy games of Marco Polo before completing the race. Kids as young as five years old can get in on the dirty dashing, too, by joining the one-mile Dirty Duo Jr. race. Once everyone has crossed their respective finish lines, the festivities continue with a post-race celebration featuring music, food, and cold refreshments.
12404 U.S. 40
Independence
MO
US
816-751-7815
---