Beauty & Spas in Indianapolis
---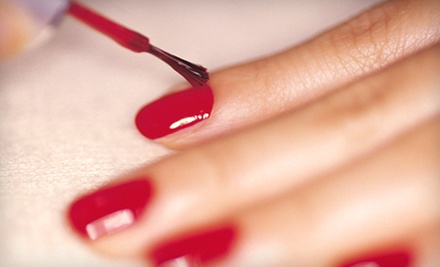 ---
Indianapolis Beauty And Spa Guide
Indianapolis may be known for its Midwestern friendliness and NASCAR speedway, but that doesn't mean that residents aren't interested in looking their best. When the cold winters or chaotic city living get to be too much, a visit to an Indianapolis day spa can provide a welcome retreat. Sometimes, a new hairstyle or a quick massage can provide just the right touch of rejuvenation. The long, grey winters in Indianapolis can take their toll on hair and skin. Salons in Indianapolis hire some of the best stylists in the state, and customers can find everything from high-end coloring to a quick touch-up. At Biz on Fletcher, the friendly stylists offer personalized service for reasonable prices. The facilities are comfortable and beautifully decorated, and each haircut includes a facial and a mini massage. Stylists start each session with an individual consultation, so customers can communicate what they need. At Salon Orange Moon, the staff is comfortable with everything from traditional cuts to mohawks. Each cut or color comes with a mini facial and a paraffin wax hand massage. Male customers can get haircut packages for a particularly good bargain. The salon provides refreshments and a comfortable interior. When the stress of urban living becomes overwhelming, an Indianapolis massage business can provide relief from muscle tension. At Healing Arts Indy, the exterior is nondescript but the interior is modern and luxurious, and the technicians can handle any type of ailment. They pride themselves on offering personalized service that gets to the heart of each client's pain, and the massage menu includes everything from hot stone massage to myofascial release. For people who want more than an hour-long massage, spa treatments can provide even more relaxation. At
Body Works Day Spa & Salon
, the friendly staff offers everything from manicures and pedicures to waxing and Botox. Whether customers need a quick haircut or a day of spa treatment luxury, a visit to an Indianapolis day spa ensures options for every budget.
When the stress of urban living becomes overwhelming, an Indianapolis massage business can provide relief from muscle tension.
Recommended Beauty & Spas by Groupon Customers
---
Judging by the invigorating decor, which pairs lime- and teal-accented walls with a checkerboard floor, the people and poodles that visit Air Tan in search of a makeover feel refreshed before their treatments even start. The spa specializes in using a natural, organic tanning solution to apply a healthy-looking glow to skin. Its hair-salon menu includes cuts, color, and texturizing services, and spa treatments pamper skin, nails, and even ears.
6249 North College Avenue
Indianapolis
Indiana
312-254-8267
A family-owned company, Family Tans, Inc. helps bronze bodies inside its spacious facility with custom spray tans and high-end tanning booths, and further primps exteriors with body wraps, hair treatments, and nail services. Private rooms host a range of different beds and amenities, from the SunDash Gold Series equipment to powerful Avantgarde 600 booths—which feature facial tanners, cool air, and a built in radio for listening to music. Premium UVA bulbs grace the upright and upgraded beds, delivering rays that penetrate deeper into the skin. Hides can also gain some color with custom airbrush spray tans, which are applied by hand to deliver an even, UV-free sheen. The staff also provides teeth whitening, massage treatments, and body wraps. For an additional fee, parents can leave their clan at the onsite childcare while they partake in spa and salon services.
10069 E Washington St.
Indianapolis
Indiana
317-890-9825
From the moment guests step into Panache Day Spa's tranquil reception area, decorated with sleek leather couches, green plants, and warm earth tones, the staff works to help guests relax and ignore any stressors from the outside world. Nailcare, massages, facials, and spa packages are geared toward couples, like SUVs with two steering wheels. Body treatments such as the salt-glow body polish exfoliate and moisturize the skin with soothing essential oils, and a Mud Moor body wrap heals and hydrates skin to decrease cellulite and boost circulation. After getting pampered, clients can rinse off in the hydrotherapy shower to complete the skin-softening process.
7480 N Michigan Rd., Suite C
Indianapolis
Indiana
317-291-7479
At No.7 Salon and Spa, a fleet of stylists and aestheticians lavish hair and nails with time, attention, and artistry. The stylists shear locks before adding highlights or shifting overall color to a summery blond, a deep black, or a green that camouflages heads amid forest foliage. They can also banish frizz with smoothing treatments or add life with curls. The salon's nail technicians take over to adorn fingers with OPI polish, and skincare professionals tackle blemishes with facials incorporating vitamin C and banish unwanted fuzz with waxing. Clients in need of even more relaxation can visit the spa's massage therapists, who knead away stress with the gliding strokes of Swedish massage or focus on chronic pain with deep-tissue massage.
748 E Bates St., Suite 101
Indianapolis
Indiana
317-634-9414
Shannon Dill named her business Serendipity's Hair Care & Nail Salon because she relishes her good fortune of meeting new customers each day. Though she keeps busy tending to fingernails and trimming hairdos to match celebrity styles, Shannon always finds time to share a story or positive message with her clients. She's such a natural confidante that her manicures often end with a pinky swear and a reassurance that the CND Shellac polish will last up to two weeks without chipping.
119 E Main St.
Brownsburg
Indiana
317-520-2829
Certified massage therapist Christine Tenpas maintains open lines of communication during her massage treatments in order to best serve her clients. She is proficient in five popular modalities thanks to her 700 hours of training and a nimble third arm. Her Swedish sessions combine oils and lotions with a mix of rolling, kneading, and percussive strokes in order to improve circulation. Both hot-stone-therapy and deep-tissue sessions can help alleviate buried back pain, and prenatal massages focus on relieving the specific aches experienced by mothers to be.
609 E 29th St.
Indianapolis
Indiana
765-623-8997
---