Indio, CA Indoor Activities
---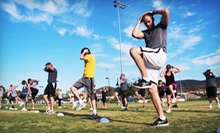 Inspired by Marine Corps training programs, these 60-minute outdoor sessions blaze a trail to fitness with functional, full-body workouts
---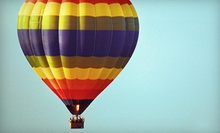 Sprawling estates spread out beneath balloons as the sun slowly settles into the Pacific
---
Recommended Indoor Activities by Groupon Customers
---
Tim Bluhm and Greg Loiacono, founding members of The Mother Hips, began playing together as an acoustical duo in a Chico State University dormitory. Twenty years and eight studio albums later, the pair continues to serve as the backbone of a four-piece rock band that Pitchfork has praised for its "70s rock and power pop" and that the New Yorker has applauded for "know[ing] how to sing it sweet and play it dirty." Last year, The Mother Hips celebrated two decades of soulful, Californian rock melodies with a four-CD set entitled Days of Sun & Grass. The collection hallmarks their tight songwriting and focused harmonies that, when performed live, carry enough confidence to playfully jam and stretch out into boisterous, sprawling sets.
1055 5th Ave.
San Diego
California
US
619-299-2583
Use your VCR to tape over old workout tapes with cherished episodes of AfterMASH. With today's Groupon, $50 gets you two private Pilates lessons and one mat group class at Bella Forma Pilates (a $145 value). Located above Borders at the Carlsbad Forum Shops, the sumptuous studio takes a personalized approach to toning, the kind rarely seen since the legendary Golem of Prague was blessed by his creator with rock-hard abs.
1905 Calle Barcelona, Suite 216
Carlsbad
California
US
Mulligan Family Fun Center's three locations surround parents and kids with sprawling smorgasbords of kinetic entertainment. Outside, each park's sunny grounds encourage healthy activity with putt-testing miniature-golf courses and the hairpin turns of go-kart tracks. In the batting cages, aspiring sluggers test their swing while recognized major-league sluggers test their disguise against the park's do-not-admit posters. Back inside, climbers scale the rock wall's vertical challenges and friends battle friends in laser tag's intense light-based combat.
Each location also has its own signature activities. The Torrance location's rookie go-karts, for example, enable younger drivers to take a turn down the track, whereas the Palmdale location boasts a longer, 1,500-foot track for children and adults alike. At the Murrieta location, mini-bowling offers bumpers and kid-size balls, letting the whole family angle for strikes, and warm weather opens water slides so that wee ones can prevent their engines from overheating.
24950 Madison Ave.
Murrieta
California
Peruse and purchase original works from more than 100 emerging exhibitors, representing the best indie designers of men's, women's, and children's clothing, accessories, innovative art, eco-friendly house wares, and more. Pore over the abundant offerings with the thumping beats of live DJs and local bands, or haul in old or unwanted designer and vintage duds for recycling, swapping, or selling. A complimentary hair and makeup touch-up will be available in the Style Lounge; spontaneous fashion shows and style tips will abound; and (non-complimentary) drinks will flow throughout the venue to relax stimulated shoppers at the end of a long, enlightening day.
324 Horton Plaza
San Diego
California
The clatter of toppling pins resounds through the walls of the 89 locations of Bowling Centers of Southern California, which are scattered across Southern California, Nevada, and Hawaii. Each alley abounds with modern lanes and equipment, and many boast concession stands, lounges, and game rooms. The family-friendly centers host regular public bowling sessions and league tournaments. Many of the centers also host private birthday parties, which science has proven to be more fun than birthday parties covered by the paparazzi.
73768 Gorgonia Dr.
29 Palms
California
Under the guidance of certified Master Trainer Armone Sullivan, students will be introduced to, and become firmly acquainted with, trademark Pilates positions that reawaken bodily potential and may even spawn a photographic memory. Armone is a local Pilates champion whose cycling and dance background has helped her create intense workouts famed for their rigor and clear-cut results. Your limbs will rise to her challenges, defining muscles and building the core endurance needed to scale art-deco skyscrapers and wrestle entire mountain ranges.
7580 Fay Ave., Suite 302
La Jolla
California
---