Education & Classes in Jackson
---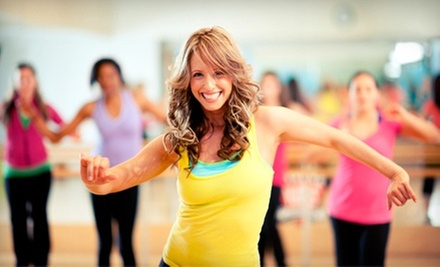 ---
Education & Classes Deals
---
Recommended Education & Classes by Groupon Customers
---
Aquatic Adventures of Michigan is the joint venture of independent dive instructors Kim D. Parker and Tom Rhoad, who, after years of working with other dive shops, yearned for a place where they could stretch their fins, teach scuba their own way, and bellow sea shanties as loudly as they liked. Today, their PADI Five Star IDC facility is fast approaching its 10-year anniversary, and has grown beyond basic PADI training programs to incorporate everything from underwater digital photography to lessons in deep diving, wreck diving, and night diving. The shop's instructors are fully certified in first aid and emergency oxygen use, and provide factory-authorized service to big-name companies such as Poseidon, Genesis Scuba, and Dive Rite.
On top of offering certified instruction in everything from open-water diving to sea-serpent domestication, the crew supplies fellow divers with quality scuba, snorkeling, and swimming equipment. They also plan exotic expeditions to the Caribbean and tropical Pacific for warm-water dives, and divers looking to stick closer to home can inquire about day trips or weekend getaways to locales such as the Great Lakes or Whitefish Point.
2100 Grand River Anx.
Brighton
Michigan
Arthur Murray Dance Studio has been a leading name in franchise dance since 1912, when the entrepreneur began selling mail-order dance lessons. Expanding his reach, he enlisted teachers to spread his signature dance lessons on first-class steamships and skyrocketed to fame in the '30s after introducing the public to such dances as the Lambeth Walk and the Big Apple. By the 1950s, Arthur and his wife, Kathryn, were hosting their own highly popular TV show on ABC, the Arthur Murray Dance Party, which ran for 12 years. Today, Arthur Murray's team prepares students for rug cutting at special events and weekend nightclub jaunts. Clients who arrive to lessons partnerless will be paired up with other classmates as the instructors assess their current skill level and make recommendations on the most appropriate program. Throughout lessons, instructors teach the foundations of two to four dances from a long list of styles that range from Latin to country-western, helping students to learn basic step patterns, timing, and the ability to lead or follow.
3089 29th St. SE
Kentwood
Michigan
Grand River Music selects its instructors not only for their musical prowess, but also for their demonstrable teaching abilities. Students of all experience levels can strum the taut veins of guitars, bass guitars, banjos, or mandolins or study music theory to gain a deeper understanding of chords, harmonies, and the saxophone solos of Plato and Aristotle. Singing classes strengthen vocal cords, and song-writing classes encourage self-expression with reliable formulas. The school's JamCamp gives blossoming musicians exposure to a collaborative group setting where they can learn to harmonize with other musicians and argue about which incarnation of Fleetwood Mac was the most authentic.
Grand River Music also stocks an inventory of instruments available for purchase, ranging from mandolins, banjos, and amps to acoustic guitars, bass guitars, and electric guitars. Students can also buy preowned vocal cords with their last words still intact. :m
1533 Wealthy St. SE
Grand Rapids
Michigan
616-356-6161
Great Lakes Air Ventures combines FAA-approved syllabi with a triad of aircraft and a quadrad of certified flight instructors to give nascent pilots their wings. In addition to their instructional acumen, the high-flying staff members have experience shuttling packages for UPS, serving as a jump pilot for skydiving excursions, and teaching newborn birds to flap their wings. Aerial greenhorns can grasp basic controls and acquire familiarity with aircraft during Great Lakes' sundry training programs.
1325 Island Hwy.
Charlotte
Michigan
517-980-1281
Richard J. Sass first felt the weight of a scuba tank about his shoulders at 15, when a friend's father strapped him into a suit and threw him into the world's deep end, as it were. Rick fell in love with diving before ever surfacing on that first adventure, and he started Sub-Aquatic Sports & Service – or SASS for short – to share his passion with others. He and his staff teach a full range of scuba classes, from beginner certifications to becoming a dive instructor. They lead trips into waters across the world, from Australia to Micronesia, from the Great Lakes to the Galapagos Islands.
347 N Helmer Rd.
Battle Creek
Michigan
Studio owner Ryan Cunningham, a guitarist for more than 20 years, shares lessons and skills acquired while he procured a degree in classical guitar and audio production with a minor in modern air mandolin. With six years' experience as the owner and sole instructor at Mercury Guitar Studio, Cunningham devises curriculums that guide pupils of all ages in whatever direction their musical interests may lead. In addition to teaching guitar and bass-guitar lessons for beginning and intermediate musicians, Cunningham records music at his studio and has practiced crowd surfing during performances with local bands.
147 Diamond Ave. SE
Grand Rapids
Michigan
616-340-1423
---