Things to Do in Jackson
---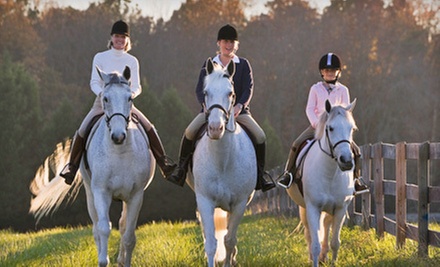 ---
Recommended Things to Do by Groupon Customers
---
The interactive exhibits and programs compiled by the Pink Palace Family of Museums reinforce a mission that has stayed constant for 80 years: to "inspire people to learn how history, science, technology, and nature shape the Mid-South." Attached to Clarence Saunders' mansion built in the 1920s, the museum's permanent exhibits take an eclectic approach to chronicling the past, revealing everything from ancient fossils to contemporary southern history. Inside, visitors can chart the history of Memphis from the early Spanish explorers through the Civil War or walk through a replica of Saunders' original Piggly Wiggly—the country's first self-service grocery store, and even see a shrunken head. Global adventures are chronicled on a four-story screen at the CTI-IMAX theater, and the Sharpe Planetarium explores the cosmos from the comfort of a 130-seat theater.
Traveling to east Memphis, one can discern the natural side of the Pink Palace Family of Museums. Lichterman Nature Center encompasses 65 acres of lush gardens filled with native wildflowers, trees, and wildlife. The center combines self-guided nature walks with plant sales and educational activities to expose visitors to the natural world.
4161 Park Ave.
Memphis
Tennessee
For each seating option, choose between the following performances:
6745 Wolf River Pkwy.
Memphis
Tennessee
901-257-3100
Inspired by cosmologist Carl Sagan's historic discovery that everything looks totally awesome under strobing blacklights and smoke machines, cosmic bowling turns an ordinary bowling ball into a glittering planet hurtling through a vast and unknowable universe before exploding into a supernova of scattered neon pins. Your Groupon lets you choose one of FunQuest's two late-night cosmic options, depending on which night you roll. On Friday nights after 10 p.m., you and a partner get two hours of bowling, a large pizza, and two pitchers of soda for dipping—because hungry bowlers leave happy pins, and when pins are happy, an angel slaps a kitten. On Saturday nights after 9 p.m., you and your friend get three hours to bowl, a large pizza, and one pitcher of soda. Shoe rental is included on both days.
440 Highway 72 West
Collierville
Tennessee
Mid-South Ice House sparks heated competition amid icy environs by hosting hockey, curling, and broomball teams. The center also caters to figure skaters with regular freestyle sessions. In addition to athletic endeavors, it supports family-friendly revelry with regular open skates, lessons for ages 2 to adult, and a private party room. Cosmic Skate sessions every Saturday night capture the dazzle of the northern lights, sending a multihued glow over glinting ice.
10705 Ridgeway Industrial Rd.
Olive Branch
Mississippi
901-881-8544
The Memphis Symphony Orchestra has been breaking strings and the hearts of screaming fans since its inception in 1952. This year, the orchestra will once again resonate throughout the elegantly crafted Cannon Center, sending seasonal shivers down the tickled spines of all audience members. The Home for the Holidays performance includes vocal joys from soprano Ashley Brown, best known for her portrayal of Mary Poppins on Broadway, in addition to a medley of carol-worthy classics performed by the Memphis Symphony Chorus and the University of Memphis Concert Singers. The evening's combination of power and cheer will cause many to be moved to tears, which will likely form puddles in the theater, making exiting nearly impossible without an inflatable raft.
585 S. Mendenhall Rd.
Memphis
Tennessee
Your Groupon is good for one of the company's final three productions of its 40th season. Reacquaint yourself with the classic Oliver! and sing along to the musical tunes of your childhood, such as "Food, Glorious Food," and "Consider Yourself," as the rapscallion orphans of Dickens's tale tear through the streets of 19th-century London. Or opt for a ticket to the regional premiere of Red, White, and Tuna, a two-man portrayal of the inhabitants of a small Texas town with more than 15 characters and 40 lightning-quick costume changes. Or take in the musical Hairspray to relive the trials and tribulations of Tracy Turnblad as she breaks into the 1962 Baltimore dance-show circuit. Instead of threatening lawsuits or vicious revenge, the cast of local Memphis actors will dazzle audiences with their triple threats of singing, dancing, and acting.
51 South Cooper
Memphis
Tennessee
---