Jamaica Plain, MA Spa and Massage
---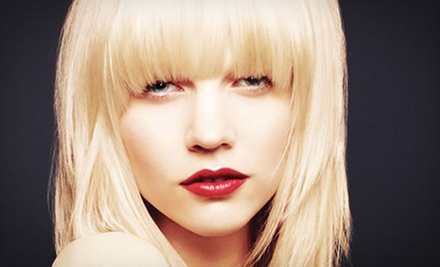 ---
Recommended Spa & Massage by Groupon Customers
---
Balanced Health's team of benevolent manipulators spreads its skills across several massage modalities—including deep-tissue, sports, Swedish, prenatal, oncology, and shiatsu —to release tension and rehabilitate stress-induced injuries. The hands of an experienced therapist glide across backs like a swan ice-skating across a pond, drawing stress away with every stroke. Opt for a Swedish massage to bask in firm, measured pressure that unfurls knotted tissues and refolds them into origami kittens that paw lovingly at muscles long after the hour ends. Alternatively, a therapeutic sports session stretches soft tissue and outfits joints with factory-fresh pairs of Air Jordans.
30 Chauncy St.
Boston
Massachusetts
The Republic of Wellness's massage therapists come from Brazil, Belarus, and across New England, but they're all united by a single philosophy: the human body can heal itself. In helping it regain its natural balance, they take inspiration from ancient traditions from around the globe, including acupuncture, yoga, Swedish massage, and reflexology, a style that, much like four-limbed applause, places pressure on the extremities. The Quincy studio immediately muffles the worries of the outside world with a waiting room lined with well-loved Oriental rugs, overstuffed chairs, and amber-shaded lamps.
67 Coddington St., Suite 103
Quincy
Massachusetts
617-481-1280
The wellness specialists at Ultimate Spa by Adela immerse clients in restorative treatments with body-, skin-, and nail-care services. The team works to target facial services for specific skin types, ensuring that each face receives proper exfoliation, hydration, and cleansing products. In addition to nourishing clients' natural masks, the team performs body treatments such as reflexology, aromatherapy, and sea-mud therapy to help boost circulation and overall wellness. Waxing and massage-therapy services are also available to help clients remove unwanted hair or gain enough flexibility to fix the leak under the sink and finally stop swimming inside the house.
315 Main Street
Melrose
Massachusetts
781-333-4377
The licensed massage therapists at Bliss Massage Studio begin each treatment by lathering muscles, limbs, and shoulders with Lotus Oil lotions and oils (and using a nut-free oil for clients with allergies). It's an important step, since the oils help the therapists knead away stress with light-touch Swedish strokes and relieve pain with the more focused pressure of deep-tissue massage. The massages are a convenient way to escape from the pressures of work or school, especially since the studio offers 30-minute lunch-break massages and isn't located in the center of the barren Siberian plain.
14 McGrath Hwy.
Somerville
Massachusetts
339-532-8037
According to Eastern tradition, chi—the body's internal energy—flows along a web-like network of pathways throughout the body, connecting the brain to organs and tissues and ultimately serving as a key to wellness. For thousands of years, traditional Chinese medicine practitioners have treated everything from stress to infertility through these channels, redirecting energy and unblocking paths with sterile, hair-thin needles in an effort to restore balance and natural healing. At Koru Therapy, Geralyn Kruger and Elizabeth Debari continue this time-tested practice, helping alleviate injuries, high blood pressure, depression, and a slew of other conditions.
Elizabeth and Geralyn aren't alone in their efforts, either—they're joined by licensed massage therapists Carrie Stevens and Meg Taylor. These muscle gurus calm bodily tissues with custom massages that react and adapt to each client's individual concerns. Specializing in pregnancy, myofascial, and Swedish modalities, among others, the duo can effectively eliminate chronic pain and tension or rehabilitate injuries obtained through sports or heated games of footsie.
715 Boylston St., 3rd Floor
Boston
Massachusetts
617-266-5300
No tipping allowed. That is the policy founder Drew Freedman instated when he opened The Boston Bodyworker in 1999. That's because Drew, a licensed massage therapist and nationally accredited instructor in clinical massage therapy who has worked with athletes from the New Jersey Nets and the U.S. Olympic volleyball team, sees his business not so much as a spa but as a clinic where people go to treat pain and injuries—and you don't tip doctors or nurses.
Not that anyone would mistake The Boston Bodyworker for a spa. Though the interior decor is warm and inviting, clients won't find a robe or slippers waiting for them like at other massage centers. What they will find are exceptional clinical massages—ones that have caught the attention of CBS and the Improper Bostonian, who gave the center its Best Massage 2011 award. The massages are so effective because Drew takes so much care in hiring his team: each of the more than a dozen therapists has two or more years of experience, has passed an in-house training program, and must constantly stay up-to-date on current research.
Along with being members of the American Massage Therapy Association and Associated Bodywork and Massage Professionals, and certified with the National Certification Board for Therapeutic Massage & Bodywork, Drew and his team also volunteer their time and skills to such events and charities as the Multiple Sclerosis Society's marathon.
575 Boylston Street, 2nd Floor
Boston
Massachusetts
617-778-7344
---