Joppatowne, MD Drs and Health Practioners
---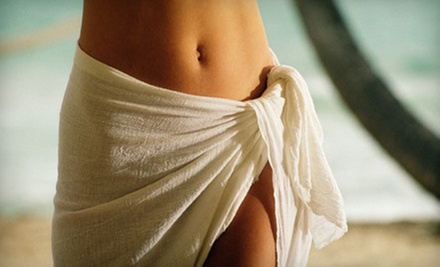 ---
Drs & Health Practitioners Deals
---
Recommended Drs & Health Practitioners by Groupon Customers
---
For dozens of years, the Chinese have practiced acupuncture, a healing method that corrects imbalances by stimulating specific points on the body that help energy, or qi, to flow smoothly. During every visit, acupuncturists measure your qi pressure, which is similar to measuring your blood pressure except that inflatable thing is placed around your soul. Acupuncture will help reduce your dependence on medication for pain; plus, after you take all those needles out of your body, you'll finally have a utensil set for those little squares of cheese! Nancy Smith at Frederick Acupuncture knows acupuncture. It's what she does. Her oldest patient is 354 years old.
164 W Main St.
New Market
Maryland
US
Dr. Naik offers personalized service and family-friendly dentistry in a casual, relaxing environment. Our entire team cares about your total health and provides quality general dentistry, preventive dentistry, cosmetic dentistry, and restorative dentistry therapies for lasting smiles and whole-body wellness.
8230 Boone Blvd. , Suite 320
Vienna
Virginia
703-288-1800
At Mount Vernon Wellness, staffers whisk away pain, stress, and other disorders from of the body with soothing acupuncture and massage treatments. Bodies in need of a kneading can undergo a massage and acupuncture package, which can be used together, split into different appointments, or split up into one-second increments for the student body of a local community college. Practitioners eschew needles during the massage, instead slowly stroking muscles to dislodge deep-seated aches and soreness.
1800 N Charles St., Suite 204
Baltimore
Maryland
US
443-869-6584
We are a full service wellness center offering chiropractic care, massage therapy, nutritional counseling, therapeutic exercise, and yoga classes. Our specialties include prenatal care and sports injuries.
300 S Henderson Rd.
King Of Prussia
Pennsylvania
US
610-337-7463
If your eyes are the windows to your soul, your teeth are the white picket fence that protects the soul from oversized bites of taffy. Strengthen your defenses against attacks on the soul with today's Groupon to clean and healthy teeth. For $50, you'll get a complete dental exam, x-rays, and cleaning from Smile Design Studio in Bethesda (a $421 value).
8201 Wisconsin Ave.
Bethesda
Maryland
US
Skin may be smoothed and blemishes blended with SkinMedica's noninvasive Vitalize peel, which repairs faces that have long battled elements such as time and sun exposure. This chemical-peel treatment can smooth lines and wrinkles on faces of varying skin types, including those with mild to moderate issues, including abnormal pigmentation, melasma, and acne. The Vitalize peel is also reputed to build collagen, and visible changes are potentially noticeable after just one treatment.
6535 N Charles St. , Suite 250
Baltimore
Maryland
---