Things to Do in Kailua
---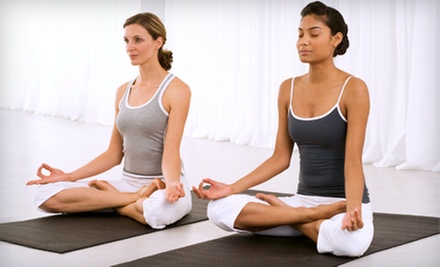 ---
Recommended Things to Do by Groupon Customers
---
One hundred feet beneath the surface of Maunalua Bay, the Corsair⎯a World War II airplane—rests on a sandy floor. Its massive shell and magnetism for schools of soldier fish lures deep-sea explorers to the site every year. As divers propel themselves alongside the plane's wing and fuselage, they get an up-close look at the wreck's current residents, which range from colorful goatfish to reclusive moray eels.
With more than 30 years of experience, the scuba instructors at Waikiki Diving Center lead daily dives to submerged sites such as the Cosair wreck. Earning a five-star Instructor Development Center designation from the Professional Association of Diving Instructors, the center's team coordinates parties of 12–14 people and takes them out on one of two customized dive boats—The Submariner or Snoopy V—for adventures ranging from snuggling sea turtles to earning PADI open-water certifications. To enhance visitors' experiences, Waikiki Diving Center's crew arranges complimentary shuttle service to and from Waikiki hotels.
424 Nahua St.
Honolulu
Hawaii
808-922-2121
From surfing at secluded locations to hiking a private trail to a waterfall at the foothills of the Ko'olau Mountains, the team at Hawaii Water Sports Center designs excursions so visitors can experience thrills and explore Koko Marina's pristine waters. USCG captains pilot a Ski Nautique that pulls along bumper tubes and six-person Banana Boats, and professional instructors help visitors master the skills of wakeboarding or water skiing through a six-ball course. Their snorkeling trips take place in Hanauma Bay's reef-filled waters, and their Maunalua Bay scuba excursions are overseen by PADI-certified instructors and trained master divers. On these trips, they guide students along and point out colorful reef fish, sea turtles, and retired goldfish.
7192 Kalanianaole Hwy.
Honolulu
Hawaii
Natural bamboo and wood fences surround the miniature fairways of Jungle River Mini Golf, whose aptly named course pits putters against a slew of jungle-themed obstacles. Like rainforest explorers, groups of golfers hack through the wild landscape, forgoing machetes for colorful putters or spring-loaded spatulas sized to accommodate guests of all ages. Monkeypod trees, palms, crotons, and banana plants drape over the course, framing many attractions including sculptures of friendly gorillas and dinosaurs emerging from tar pits. The course also features large bridges and waterfalls that meander throughout to create sharp turns and contoured greens.
98-1101 Moanalua Rd.
Aiea
Hawaii
808-488-8808
Though he earned a Ph.D. in Biomedical Sciences from the University of California San Diego, Matt Zimmerman decided to pursue his love of the ocean instead of science and move to Oahu. He founded Island Divers Hawaii there as a way to share his enthusiasm for scuba diving as well as the discoveries it can share, from intricate coral to schools of fish locked in a never-ending struggle for tenure. Zimmerman and his knowledgeable staff teach dive courses for curious students and lead boat charters that give divers the chance to test their new skills in pristine waters.
377 Keahole St., Suite E101
Honolulu
Hawaii
808-423-8222
Featured in Pacific Edge for their trailblazing approach to crafting wine, Oeno Winemaking founders Lindsay and Greg Minarik craft an eclectic variety of bottled bouquets from pre-crushed grapes and speedy fermenting techniques. The winery hosts wine-sampling sessions, which educate sippers on the nuances of aroma and body while imparting the skills of proper swirling, sniffing, and spilling in tribute to sommelier homies. Patrons who desire Oeno wines can purchase a barrel of their choice from more than 50 varieties, which age for up to six weeks in a temperature-controlled cellar-type crypt. Interested oenophiles can then return with friends in tow for bottling parties, during which coteries pour their chosen varietal into 28–31 bottles emblazoned with their own personalized labels. Amidst their cache of bottles and corks, Oeno also stocks beer-making kits, which include materials for up to five gallons of homebrews.
26 Hoolai St., Suite 900
Kailua
Hawaii
808-263-6366
Cool, onshore breezes swirl through the banyan trees and botanical gardens that frame Koko Crater Stables, a spacious facility nestled in the crater of a dormant volcano. Head trainer Piet Mathews, who has more than 30 years of experience tucked under his saddle, leads the center's staff, which draws on more than 20 years of equestrian know-how to conduct trail rides, lessons, and camps. In addition to helping riders to earn their spurs, Koko Crater Stables provides boarding services that include bedding, watering, and daily stall cleanings, ensuring four-legged lodgers remain comfortable and aren't tempted to tunnel out and begin new lives as bankers.
408 Kealahou St.
Honolulu
Hawaii
808-256-1317
---