Kane'ohe, HI Indoor Activities
---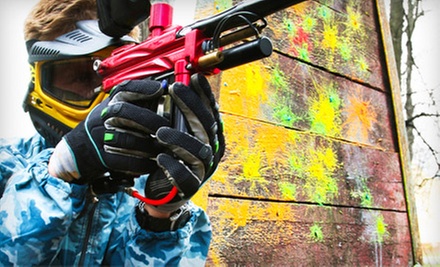 Bellows Air Force Station
---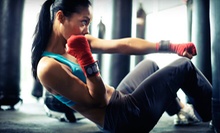 Fitness instructors lead rigorous workouts designed to shed fat and tone muscle; yoga classes center students with breathing and poses
---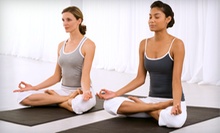 Various forms of yoga taught inside a home-based studio with a strong sense of community
---
Recommended Indoor Activities by Groupon Customers
---
Sun Yoga Hawaii represents the culmination of a long journey for its founder, Michele Lowchinovscy Santos. After coming to the island for college, Michele began work as a psychologist for children with special needs. Her first student was a young girl named Grace who had Rett syndrome, which inhibits speech and deliberate movement. Michele first learned about hot yoga from Grace's mother, who used it to cope with the physical and emotional challenges sometimes associated with Grace's care. A gift from Grace's mother, Michele's first hot-yoga class sparked an interest that resulted in her entrance into a Bikram training program and eventually led her to create Sun Yoga Hawaii, which she dedicates to Grace.
Michele seeks to share peace and personal growth within her studio, where infrared rooms warm up to between 95 and 105 degrees. Eco-friendly bamboo flooring cushions soles and nature sounds fill the air during sessions, which begin as instructors and students perform sun salutations that pay tribute to Mother Nature, inventor of the yoga mat.
820 W Hind Dr., Ste 125
Honolulu
Hawaii
US
808-232-9327
As heat bounces off the vibrant orange walls of Bikram Yoga Mililani, a Bikram-certified instructor leads students of all levels through 26 postures that work together to systematically stretch and strengthen every part of the body. The 105-degree heat and 40% humidity work together to loosen up stiff muscles, allowing guests to sink deeper into poses, sweat out toxins, and sweat off misguided clown face paint. After class, students can snack on fresh orange slices or cool off on the outdoor patio while daring the greenery to forward-bend from their roots.
100 Kahelu Ave., Suite 105
Mililani
Hawaii
US
808-729-5586
The servicemen of Pearl Harbor's naval and air base were taking some much-needed R and R between early morning repairs inside Hangar 37 when suddenly they heard a buzzing overhead. Their ears weren't foreign to the rapidly approaching sound with the humming of their own planes and battleships periodically filling the air, but this instance proved to be drastically different. Thunderous explosions soon overtook Pearl Harbor and the U.S.S. Arizona struggled to stay afloat as the Imperial Japanese Navy delivered a surprise military strike, which resulted in one of the most devastating attacks on American soil. With a mission to preserve the history of this tragic event, Pacific Aviation Museum Pearl Harbor opened that very same hangar to the public, hundreds of feet from where ships burned and men courageously fought more than 70 years ago.
Hangar 37's 42,000-square-foot space currently houses many of the museum's World War II artifacts, which include B-25B bombers, naval planes, and Korean War MiGs. Also open to the public, Hangar 79 displays the actual bullet holes that pierced its windows during the attack, while an authentic WWII maintenance shop contains an exhibit that explains how WWII planes ran on Lucky Strike cigarette materials. Visitors can experience the museum's ever-evolving collection of exhibits––which has included segments dedicated to Amelia Earhart and the Flying Tigers––through guided tours in both hangars and submerse themselves in the virtual world of the museum's combat flight simulator.
319 Lexington Blvd.
Honolulu
Hawaii
808-441-1000
---