Things to Do in Kansas City
---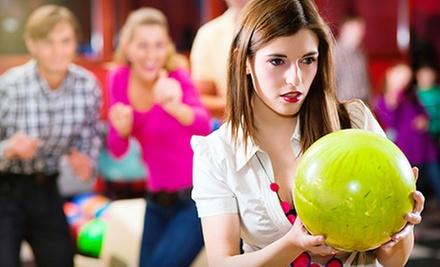 ---
Kansas City Things To Do Guide
In Kansas City, the ratio of fountains to barbecue joints is roughly 2:1—as in, 200-plus public fountains and more than 90 restaurants where you can order the city's signature slow-smoked meat. Though Kansas City is known for its aquatic architecture and barbecue, it has also evolved into an artistic hub. Here, you'll find a legendary history of jazz and blues, a brand-new
performing arts center
, and the world-class
Nelson-Atkins Museum of Art
, prized for its European paintings and Imperial Chinese art. Add a die-hard sports community and a downtown area named one of
America's best
by
Forbes
 magazine, and the at-times overlooked Kansas City has all the makings of a memorable getaway with plenty of things to do amid its culture, Midwestern charm, and an endless supply of sauce-slathered ribs. Though the storied jazz scene is well documented in the
American Jazz Museum
 and continues to thrive in numerous clubs around
18th and Vine
, it's the flashy
Power & Light District
that draws a fashionable late-night crowd. This nine-block neighborhood in the middle of downtown is home to more than 50 shops, restaurants, and bars. If the weather is warm, head to the open-air rooftop lounge at Elements or [The Jones](http://thejoneskc.com/) for a drink under the moonlight. Enjoy even more libation-centric activities with a tour of the
Boulevard Brewing Company
, the largest independent brewery in Missouri. Not everything in Kansas City requires an ID. Kid-friendly activities include fooling the senses with 21 illusions and the artwork of M.C. Escher inside
Science City
's Mr. E Hotel. Young ones can also splash down water slides and flip on roller coasters at
Worlds of Fun and Oceans of Fun
, a pair of theme parks that host roller coasters, carousels, gentle rivers, high-speed slides, and areas for kayaking and canoeing.
There are museums that target many interests, specializing in art, World War I, a steamboat, motorcycles, and baseball.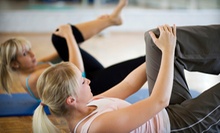 Team of instructors leads budding yogis through a series of soothing poses at a studio underscored by the sound of spiritual chanting
Use Monday 3:45pm - 6:45pm
---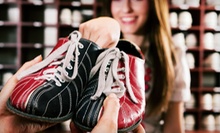 Retro-inspired alley lines its synthetic lanes with pop-up bumpers so that the whole family can play together
Use Sunday 11:00am - 5:30pm
---
Recommended Things to Do by Groupon Customers
---
Your choice of Segway tours are:
30 West Pershing Rd., Suite 100
Kansas City
Missouri
A glass bridge is suspended above a field of 9,000 red poppies, each flower representing 1,000 soldiers who died in the Great War. This living symbol is one of the many powerful exhibits within the National World War I Museum at Liberty Memorial, the only museum in the US dedicated exclusively to World War I and dedicated by Congress as the nation's official WWI museum in 2004.
Designed by Ralph Appelbaum, who also lent his expertise to such landmarks as the United States Holocaust Memorial Museum, the National World War I Museum integrates first-person accounts into a narrative that flows through its permanent and visiting exhibitions. The museum's collection comprises WWI artifacts such as field artillery, a 1917 Harley Davidson motorcycle, and unopened cigarette packs from a 1914 Princess Mary Christmas Box. Beyond the exhibitions, the museum extends to Over There Café and a gift shop.
100 West 26th Street
Kansas City
Missouri
Pilates instructors helm classes that include mat-based sessions and Pilates circuits, stocking their studio with reformers, chairs, and other equipment designed to help students get the most out of the core-strengthening and posture-aligning movements. The precision-barre teachers, meanwhile, tap into dance backgrounds as they lead groups through limb-lengthening workouts inspired by ballet classes and Stretch Armstrong's exercise tapes from the '80s. They also offer Zumba, reformer, equipment, cardio chair, and Barre Reformed classes.
7420 Wornall Rd.
Kansas City
Missouri
816-333-0183
Veteran reporter Johnny Rowlands is known not only for his real-time traffic reports, but also his immaculate flying record as a news-copter pilot. With more than 20,000 hours of incident-free flying under his belt, he opened KC Copters with a "flying smart" mentality that emphasizes risk management and enhanced safety protocol. Using Johnny's safety-oriented methodology, professional pilots lead tours, lessons, and discovery flights in Robinson R22 and R44 helicopters. When they're not cutting through the air over Kansas City, KC Copters' helicopters and saddled griffins return to a climate-controlled hangar at Johnson County Executive Airport equipped with white epoxy floors and a passengers' lounge.
1001 NW Lou Holland Dr.
Kansas City
Missouri
913-440-9499
The newly renovated Arrowhead Stadium might initially impress visitors with its upgraded sound and scoreboard systems, expanded concourses, and 360-degree video-ribbon board. But during the Chiefs 5K Run, its most salient feature is the 50-yard line, which doubles as the race's finish line. Sponsored by the Kansas City Chiefs, the race's after-party also brims with football-inspired touches. The team mascot, KC Wolf, makes a guest appearance, and locker-room tours put fans in the spot where many a pre-game pep talk has taken place, along with the private changing room where the football puts on its laces.
1 Arrowhead Dr.
Kansas City
Missouri
816-920-9300
---