Restaurants in Kearny
---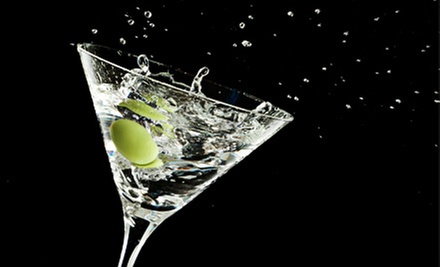 ---
Recommended Restaurants by Groupon Customers
---
Groupon is a combination of the words group and coupon. Each day, we offer an unbeatable deal on the best of Brooklyn: restaurants, spas, sporting events, theater, and more. By promising businesses a minimum number of customers, we get discounts you won't find anywhere else. We call it "collective buying power."
813 Nostrand Ave.
Brooklyn
New York
Building a Super Wings Combo at Super Wings begins with your choice of two sides: seasoned potato wedges, sweet-potato fries, or a salad (mango, corn, or pineapple ginger). Grab a lemonade or opt for an iced tea, and then prepare for the final, all-important wing draft. Flavors include the exotic Trini tamarind, Bajan merry mango, pineapple jerk, sweet and bold ginger buff, chili cilantro, island barbecue, spice island rub, and lava wings that are hotter than all three suns combined. Combos are $5.99 for half a pound and $8.99 for one pound. Please fickle taste buds by dousing your tongue in multiple sauce flavors, or pick up two one-pound combos for yourself and a fellow wingthusiast.
1218 Union St.
Brooklyn
New York
Union Hall is a 5,000-square-foot converted warehouse featuring eclectic Explorer's-Club-meets-library Victoriana décor. The establishment also offers live music, indoor bocce ball, and a selection of drinks and pub food to its patrons. Before checking out the bocce-ball courts or staking a claim among the comfy chairs and conforming couches, order up your Union Sampler, a platter of appetizers flanked by twin cylinders of brain-lubricating PBR. Crack a can and try to decide which flavor sector will be the first succulent sacrifice. The platter includes chicken potstickers with sake-soy dipping sauce, corn dogs with a cup of Dijon mustard, and roasted-chicken Tex-Mex rolls with three cheeses, black beans, and a jalapeño crème-fraiche dip. With the hard decisions behind you, toast with a dining partner before reading one of the leather-bound books aloud for a bit of interactive bar reading.
702 Union St.
Brooklyn
New York
The Park Slope eatery sources its ingredients from local farms, serving up a menu of seasonally inspired cuisine for dinner and brunch within the comfy, oak-accented confines of its art-infused walls. Scarf up an order of Sardinian flatbread ($8) with arugula, preserved lemon, and marinated white anchovy, or try the beluga lentil soup with surryano ham ($7). A modest selection of brick-oven pizzas includes varietals both traditional (margherita, $7/$9) and inventive (such as the verdure, with smoked mozzarella, ricotta, garlic, peppers, and shiitake mushrooms; $10–$12). Main courses are equally inspired. Try the roast Amish chicken ($21) with veggies, caramelized-fennel puree, and thyme jus or the grilled dorade ($26). A signature cookie plate, teeming with Valrhona-chocolate brownies and coconut macaroons ($5), ends the meal on a sweet note that, for once, doesn't involve a cocktail being angrily thrown into either party's face.
833 Union St
Brooklyn
New York
Under the mellow glow of Simply Fondue's chandeliers, small groups sit at marble-top tables, immersing fresh bread, vegetables, and fruit in bubbling pots of gourmet cheeses. Heavy drapery and metallic walls surround each semiprivate dining station, allowing diners to sink skewers into gooey cauldrons without having to worry about secret techniques, such as eating slowly, being revealed to those surrounding them. The menu showcases regional blends such as the traditional swiss chalet, as well as the italian fontina, infused with romano cheeses and a base of garlic, basil pesto, and marinara. More than 100 martinis supplement dessert fondues include the Rocky Road pot—marshmallow cream, nuts, and rich chocolate.
8000 Cooper Ave.
Queens
New York
718-416-3755
Beyond Madiba Restaurant's metal-plated storefront, South African music dances through the air, and hanging masks beam down on an eclectic assortment of chairs and tables. Designed by South African native Mark Henegan and his wife Jenny, the dining room evokes the lively, communal ambiance of a South African shebeen—an informal dining hall where locals gather to eat, drink, and socialize. A chandelier of vintage coke bottles illuminates the mismatched assortment of tabletops, plates, mason jars of water, and bottles of house wine.
In the kitchen, Henegan and his kitchen staff whip up authentic platters assembled with imported and local ingredients that garnered praise from Time Out New York and Gourmet magazine. As slow-cooked oxtail stew simmers in a cast-iron pot, cooks baste meats in the apricot, red wine, tomato, and raisin medley that makes up their signature sauce. Chefs whip up a range of seafood entrees and curries, using fish imported directly from South Africa after granting sets of wishes to three local fishermen.
The restaurant hosts a variety of live events throughout the week, from local South African bands to DJ dance parties. Madiba divvies up a percentage of its profits to benefit several community-outreach programs, aiding people locally and internationally with funds for education, urban farming and renewal, and equal rights.
195 Dekalb Ave.
Brooklyn
New York
718-855-9190
---