Kenmore, WA Indoor Activities
---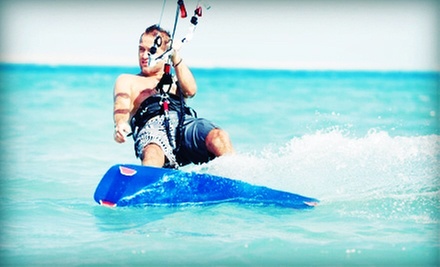 ---
Recommended Indoor Activities by Groupon Customers
---
The Burke Museum of Natural History and Culture combines permanent and rotating exhibits such as The Life and Times of Washington State exhibit, which guides the viewer through the state's ancient timeline from the age of mammoths to the mammoth modern age of humans. Through May 31, the museum proudly displays the Cruisin' the Fossil Freeway exhibit, where you can see how professionally excavated fossils compare against the trilobite farm you recently found in the bathtub.
17th Ave. NE and NE 45th St.
Seattle
Washington
Originally founded as the Civic Light Opera, Seattle Musical Theatre at Magnuson Park has produced over 150 musical productions and provided theatre education for over 35 years. The company has gradually regrown its roots to take on American musicals both classic and esoteric. Located at scenic, 350-acre Magnuson Park, which sits along the shoreline of Lake Washington, Seattle Musical Theatre is spacious, with 400 seats, and has ample free parking available. In its 35 seasons, the company has premiered a number of shows in the northwest, including rarely seen productions such as 110 in the Shade.
7120 62nd Ave. NE
Seattle
Washington
206-363-2809
Bonza Bash began when two Australian transplants living in Seattle decided to throw a combined birthday bash in Seattle. They drew inspiration from one of their homeland's signature parties, an annual event that finds comandeering busses, planes, and choppers for an all-night party under the stars of the rugged outback. Since the initial party in 2005, Bonza Bash has grown into a staple of Seattle's social scene, hosting bashes at venues including EMP, The Seattle Aquarium, Fremont Studios, and the Space Needle.
PO Box 2934
Kirkland
Washington
425-605-4542
Lynnwood Bowl and Skate has sprung from a history so illustrious that the city of Lynnwood awarded its owners with a certificate officially recognizing its impact on local culture. That history began in 1956, when Lynnwood Lanes first opened. Two years later came Lynnwood Roll-A-Way, which was a separate endeavor until Lynnwood Bowl and Skate's current owners merged the businesses in 2006 with a major revamp. In August of that year, a renovation team resurfaced the lanes and roller rink, updated the computerized bowling system to accommodate the entirely new post-Y2K numeric system, and installed a glass door between the bowling alley and skating rink.
In addition to structural renovations, a fresh staff worked out the kinks that previously plagued the Bowl and Skate; they abolished leagues in lieu of exclusively open bowling hours and further diversified the center's activities by erecting the Asteroid climbing wall, a space-themed expanse of glowing handholds. Once visitors have exhausted their energy stores at the climbing wall, bowling lanes, or skating rink, they can gear up for round two at The Roll Bar, where cocktails flow alongside burgers and pizzas and skate-clad visitors flatten out too-thick crusts by rolling over them.
6210 200th St. SW
Lynnwood
Washington
Pilates on 10th's dedicated brood of trained muscle molders gently elongates spines and loosens limbs through body-harmonizing classes. With a series of movements and breaths, extremities are tightly trimmed and cores etch-a-sketched to display deep crevices and curves. Each class incorporates graceful and fluid movements to help straighten posture, increase flexibility, and bolt down balance as recovering injuries are pep talked to strength. There are four levels of mat sessions available: beginner, intermediate, advanced, and mat basics, all occurring weekly.
2351 10th Ave. E
Seattle
Washington
US
From three locations, Family Fun Center & Bullwinkle's Restaurant foster lifelong memories for kids and their caretakers as they bond over bouts of miniature golf, laser-tag shootouts, and bumper-car derbies. Visitors taller than 58 inches challenge each other to go-kart races, while smaller thrill seekers practice Napoleonic siege techniques at the indoor fun fortress. Outside, human slingshots hurl visitors safely through the air in harnessed flights, and indoor rollercoaster simulators re-create the twists and turns of amusement-park rides or malfunctioning monorails. After perfecting swings at 18 holes of mini golf or 25-pitch batting cages, visitors chow down at the Bullwinkle-themed restaurant, feasting on crowd-pleasing park fare such as pizza, burgers, salads, wraps, and corn dogs. Attractions vary by location.
7212 220th St. SW
Edmonds
Washington
US
425-774-4263
---