Kennesaw, GA Health and Fitness
---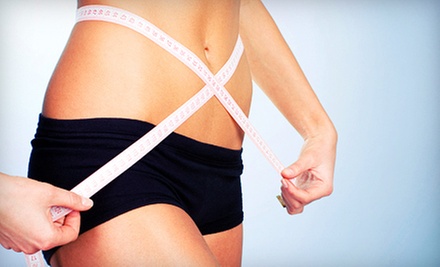 ---
Recommended Health & Fitness by Groupon Customers
---
Strut down dark alleyways, runways, and regional airstrips with confidence and excellent muscle tone, daring street thugs and 747s to come near you with today's Groupon. You get four weeks of unlimited martial arts and fitness classes, a private lesson, and your own uniform (if you take karate) from Imperatori Karate for $45 (a $99 value). This new-student package is good for any of the classes on Imperatori's schedule, including karate classes for children and adults, cardio kickboxing, Pilates, Gracie Jiu-Jitsu, and spinning. Follow @Groupon_Says on Twitter.
5290 Roswell Rd
Atlanta
Georgia
US
Dr. Fred Abeles applies his expertise as a clinical instructor and regional director at the Las Vegas Institute for Advanced Dental Studies to train a team of talented and personable technicians. Staff members assess oral health with a thorough examination, incorporating bitewing x-rays to check for soft spots, discoloration, and hidden caches of pirate bullion. The teeth cleaning clears away debris and stains and a fluoride treatment fortifies smiles with an extra layer of calcium, revealing a smooth and shiny set of mouth pearls. To retain their mouths' ivory luster, patients receive a set of take-home teeth-whitening trays to brighten bicuspids and molars when accidentally locked in a malfunctioning fallout shelter.
2300 Windy Ridge Pkwy., Suite 220 South
Atlanta
Georgia
US
Kettlebells—iron-shaped balls of varying weights that, with their affixed handles, resemble carry-on cannonballs—provide a low-impact total body workout that simultaneously increases strength and stamina. A recent study found kettlebells to be highly effective, resulting in subjects burning "at least 20.2 calories per minute, which is off the charts. That's equivalent to running a 6-minute mile pace." You'll learn all this and more during your intro to kettlebells class (which you can apply this Groupon toward). Upon completion, you're free to take more kettlebell classes (drop-in classes are $16) and Pilates mat ($12.50–$16) and apparatus sessions (private session are $54–$60, duet sessions are $37–$44, and semi-private sessions are $30–$38). Feel free to combine these classes at your whimsy to transform yourself into a formidable fat-burning, cardiovascular-boosting, muscle-building monster without the assistance of a full moon.
2000 Powers Ferry Rd., Suite G7
Marietta
Georgia
Being a well-adjusted individual takes more than abstaining from pants-less fashion trends and toting hummus buckets on a crowded train. Chiropractic services can help align the body's components and promote overall health. Even if you don't suffer from back pain, chiropractic care can make your body more inhabitable for muscles, nerves, and organs, and a properly aligned spine can improve symptoms of depression as well. At Health Plus Wellness Center, Dr. Joe Esposito brings years of spine-soothing experience to the proverbial table made of elephant-spine proverbs and papier-mâché. Patients will benefit from a bevy of chiropractic treatments split over two visits. The first visit entails an informative consultation about the patient's health condition, a thorough examination, and x-rays that peek in your skeleton attic to diagnose unseen problems. The doctor will study your x-rays and health history before inviting you for a second appointment, during which you'll get a thorough explanation of the doctor's findings before the chiropractor gives you a body-aligning adjustment.
950 Cobb Pkwy S
Marietta
Georgia
Representing the third generation in a local family of dentists, Dr. Cary Goldstein opened his eponymous dental clinic in 1995 to culminate what is now 75 years of dental care under the Goldstein name. Dr. Goldstein and his team of dentists and hygienists address a full spectrum of tooth-related complaints, brushing and flossing patients' mouths free of tartar and tartar sauce during cleanings, keeping smiles pearly with a variety of over-the-counter or in-office whitening treatments, or restoring order to undulating toothscapes with clear braces and dental implants. He also ensures new patients receive thorough initial exams and x-rays, allowing him to keep tabs on their dental improvement over subsequent visits.
4320 Roswell Rd.
Atlanta
Georgia
404-869-7711
The instructors at GIS Boot Camp are dedicated to helping you achieve your fitness goals, going so far as to create a Fat Loss Accountability Group. The group includes weekly check-ins, members only coaching and support, and weekly food log reviews. This willingness to go above and beyond to meet the needs of their clients is seen elsewhere, as well. High intensity programs, such as boot camp, Cardio Kickboxing, CrossFit, and Triple AAA, target specific body parts and focus on toning muscle. They offer classes Monday through Friday at three locations.
140 West Wieuca Road
Atlanta
Georgia
---