Shopping in Kentwood
---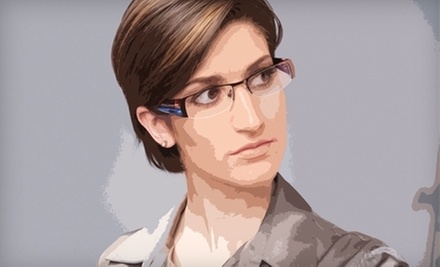 ---
Recommended Shopping by Groupon Customers
---
Sight Optical Boutique's owner, Michael McConnell, isn't just selling frames—he's introducing friends. His previous optical experience in sales and distribution departments helped him to build relationships with top-notch eyewear companies from around the world. When it came time to open his own retail space, their collections became his shop's foundation.
Inside the sleek, modern space, handmade frames from Germany, Istanbul, and Japan hover on circular clusters against the wall, echoed in shape by fanciful light fixtures. Boasting fashionable lines such as Lafont and Masunaga, the spectacles come loaded with signature details such as hand-engraving, custom hardware, and celebrity-cloaking software.
924 Cherry St. SE
Grand Rapids
Michigan
616-350-9927
Ever since the 1970s, when riders began taking to motocross dirt tracks with their bicycles, the specialists at Freewheeler Bike Shop have helped to fuel their passion. Their 30+ years of specialized service have earned the shop the title of Best Longstanding Business by Rapid Growth Media. In addition to building and servicing BMX bikes, the shop carries cycles and parts for various riding styles. Cruisers, mountain bikes, children's bikes, road bikes, and tandem cycles can be found throughout the shop, along with parts and accessories to keep riders safe. Their inventory includes lights, helmets, gloves, and cycle computers that keep track of speed, distance, and the bike's IQ.
915 Leonard St. NW
Grand Rapids
Michigan
616-451-8011
When it relocated in 2011 to Grand Rapids from Grand Haven, its home of more than 25 years, Gallery of Frames brought with it a huge selection of conservation materials. Its team of framers encloses artworks and heirlooms with custom-cut combinations of moulding, mat, and glass. Examples of these skillfully designed frames can be found surrounding pictures of athletes at local Brann's locations, or actual athletes if they'll just sit still for a minute.
1054 Fulton W
Grand Rapids
Michigan
616-233-8320
The benefit of every sale at Exodus Upscale Thrift is twofold: while customers tow home a stash of gently used clothing, furnishings, and accessories, local halfway home Exodus Place inches closer to its goal of sheltering the area's homeless. As of June 23, 2010, Exodus Upscale Thrift had helped more than 100 men find housing, according to an interview with CEO Robb Munger in a Michigan Live article, and continues to provide educational resources and access to work-service agencies for Exodus Place residents. "It's great to accomplish things, but…[w]e have to continue working and creating and doing," said Munger. The store's ever-expanding collection, which also includes jewelry, toys, and sporting goods, accepts donations and returns the favor with tax-exemption vouchers and warm, fuzzy feelings replicated only by nuzzling a loofah.
1435 60th St. SE
Kentwood
Michigan
616-281-4357
At PDR Picture Frames & Gallery, framing treasured pictures and memorabilia is a family affair. Ross Pritchard and his kin size up clients' heirlooms and refrigerator doors, charting their exact dimensions to fashion decorative frames that display and protect. He and his staff utilize museum-grade conservation materials for added safekeeping. Not only a framesmith, Ross is also an accomplished artist whose paintings and pottery sit alongside other works in the location's gallery.
1054 Fulton W
Grand Rapids
Michigan
US
616-233-8320
Merging fashion with crystal-clear vision, PerSpectacles' staffers invite the nearsighted, farsighted, and those with 20/20 vision into their office, as they have done since 1993. And though the shop has changed locations a few times since its original opening, the staff's dedication to personal service remains. Appointments begin with a thorough examination, during which one of the facility's two doctors test for colorblindness, optic atrophy, glaucoma, and cataracts. From there, the doc prescribes lenses, if necessary, and clients can pick out stylish frames from a booming selection that includes brands by Christian Dior, Roberto Cavalli, and Mr. Peanut.
1054 Fulton W.
Grand Rapids
Michigan
US
616-233-8320
---