Shopping in Kentwood
---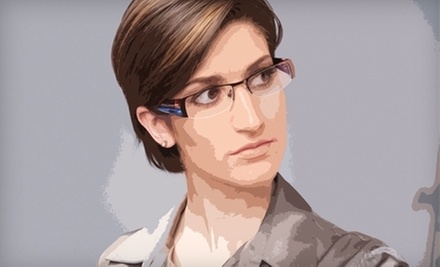 ---
Recommended Shopping by Groupon Customers
---
The benefit of every sale at Exodus Upscale Thrift is twofold: while customers tow home a stash of gently used clothing, furnishings, and accessories, local halfway home Exodus Place inches closer to its goal of sheltering the area's homeless. As of June 23, 2010, Exodus Upscale Thrift had helped more than 100 men find housing, according to an interview with CEO Robb Munger in a Michigan Live article, and continues to provide educational resources and access to work-service agencies for Exodus Place residents. "It's great to accomplish things, but…[w]e have to continue working and creating and doing," said Munger. The store's ever-expanding collection, which also includes jewelry, toys, and sporting goods, accepts donations and returns the favor with tax-exemption vouchers and warm, fuzzy feelings replicated only by nuzzling a loofah.
1435 60th St. SE
Kentwood
Michigan
616-281-4357
At PDR Picture Frames & Gallery, framing treasured pictures and memorabilia is a family affair. Ross Pritchard and his kin size up clients' heirlooms and refrigerator doors, charting their exact dimensions to fashion decorative frames that display and protect. He and his staff utilize museum-grade conservation materials for added safekeeping. Not only a framesmith, Ross is also an accomplished artist whose paintings and pottery sit alongside other works in the location's gallery.
1054 Fulton W
Grand Rapids
Michigan
US
616-233-8320
Merging fashion with crystal-clear vision, PerSpectacles' staffers invite the nearsighted, farsighted, and those with 20/20 vision into their office, as they have done since 1993. And though the shop has changed locations a few times since its original opening, the staff's dedication to personal service remains. Appointments begin with a thorough examination, during which one of the facility's two doctors test for colorblindness, optic atrophy, glaucoma, and cataracts. From there, the doc prescribes lenses, if necessary, and clients can pick out stylish frames from a booming selection that includes brands by Christian Dior, Roberto Cavalli, and Mr. Peanut.
1054 Fulton W.
Grand Rapids
Michigan
US
616-233-8320
Kamena Gallery's keen-eyed staff helps customers navigate more than 1,500 custom moulding samples, including the shop's own exclusive lines. They focus, especially, on proper styles and tones in order to safeguard keepsakes in a fashionable manner. Along with its oasis of framing options, Kamena houses a gallery to showcase the works of local artists, as well as Chinese calligraphy, photography, and poster and print catalogues.
1054 Fulton W.
Grand Rapids
Michigan
US
616-233-8320
For more than two decades, Play It Again Sports has facilitated grand-slam moments and outfitted future champions with new, used, and gently used sports gear and apparel. Youngsters who have outgrown their gear and adults picking up a new sport can outfit themselves with selections from popular makers such as Bauer, Easton, and K2. This gear helps equip competitive athletes playing sports such as soccer and golf as well as noncompetitive sportspeople who prefer wearing football helmets while driving their golf carts. Patrons can also trade in or sell their equipment and put that money toward new gear.
3560 Alpine Ave.
Grand Rapids
Michigan
US
616-635-2919
Since 1989, Play It Again Sports has been keeping sports green, recycling gently used athletic equipment into new-to-you gear. Products from brands such as Nike, Adidas, and Wilson make up each store's enormous selection of new and recycled gear, which is replenished daily with goods for a wide selection of sports that ranges from baseball and football to snowboarding, skis, and ice skates. Treadmills and exercise bikes equip bodies with muscular suits of armor, and pintsize and adolescent equipment arms youngsters with protective padding until they eat enough bologna to grow muscles of their own. Knowledgeable staffers man each location, ready to answer questions, arrange gear deliveries or pick-ups, and even sharpen skates or wax snowboards. To ensure their stock remains robust, they also encourage athletes to collect their lightly used gear—including bicycles—and bring it into a local store to either sell or trade.
3560 Alpine Ave
Grand Rapids
Michigan
US
616-635-2919
---