Beauty & Spas in Key Biscayne
---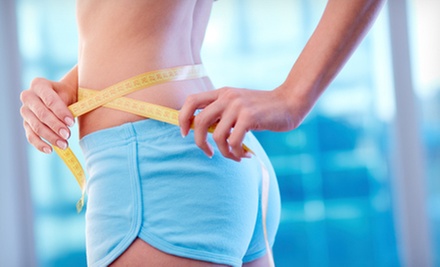 ---
Recommended Beauty & Spas by Groupon Customers
---
The skilled professionals at Miami Tattoo Lounge know that their art can change lives—after all, their canvases are the clients themselves. Respecting that fact, they put their customers' wants first as they decorate patrons' forms with artful piercing and custom tattoos.
The shop's resident artists draw from a wide range of training, skills, and experiences while collaborating on and creating their permanent works of art. Joseph Casal specializes in biomechanical creations, Horacio Montes nods to Mexican muralists with his surreal dreamscapes, and Rue McLean pauses a globetrotting career encompassing Amsterdam and Aruba to ink and pierce. Resident guest artist Victor Rodriguez works alongside the trio, practicing a craft that emphasizes bright, vibrant colors and realistic designs. The staff's collective portfolio showcases designs ranging from full-sleeve decorations to old-school adornments of dragons, skulls, and freshman locker combinations.
843 Washington Avenue
Miami Beach
Florida
973-934-0958
The doctors at Paraiso Cosmetic perform their treatments amid high-tech gear and sterilized surfaces that would not seem out of place at a hospital. They also recognize, though, that working toward aesthetic goals is best done in the calm of a spa. For that reason, the team pairs massages and facials with medical treatments including rhinoplasty and Juvéderm applications. Each of the doctors has a distinct specialty, allowing them to flawlessly complete surgeries or make an empty lab coat really look like it is dancing. Potential patients discuss their goals during a complimentary consultation, at which point the procedure and its costs are explicitly detailed.
6166 SW 8th St.
Miami
Florida
US
305-265-5050
Professional waxing specialist Dalia De Paz is the driving force behind Dalia's Wax Services. Armed with soft wax, hard wax, or ultra-gentle vegetable wax, Dalia can evict unwanted hair on both men and women from a range of areas including the face, body, and bikini zone. While waxing is Dalia's specialty, she also treats clients with additional pampering services such as mani-pedis, spray tans, and pretreatment pep talks from a museum wax figure.
3420 W 84th St., Suite 100
Hialeah Gardens
Florida
US
305-827-7969
Dr. Jacob Freiman's extensive training in plastic and reconstructive surgery, cosmetic surgery, and hand and microsurgery has led him from coast to coast. After graduating magna cum laude from Yeshiva University in New York, the native Floridian earned his medical degree at the University of Miami School of Medicine, then headed north again to train in general surgery at the North Shore-Long Island Jewish Health System, where he was a chief resident. From there, his desire to hone his skills in hand and microvascular surgery sent him to the Buncke Clinic fellowship in San Francisco. After that, he returned to New York, where he served as a chief resident in plastic and reconstructive surgery at institutions including the Albert Einstein College of Medicine and Montefiore Medical Center.
Now a diplomate of the American Board of Plastic Surgery, Dr. Freiman boasts offices and hospital operating privileges throughout south Florida. At Elite Aesthetics—the aesthetics division of EliteHealth—he uses the cutting-edge Vectra 3-D imaging system to capture pictures of potential cosmetic-surgery candidates. The system then creates a visual prediction of what faces and bodies will look like after surgery and what those renovated parts would look while doing the Macarena. Dr. Freiman's six aestheticians further the office's anti-aging efforts by providing skincare services such as chemical peels and laser treatments that resurface skin, foil spider veins, or remove hair.
4302 Alton Road
Miami Beach
Florida
US
866-882-5008
After 20 years of accentuating beauty, the staff at J'Nat Hair Salon remodels hair and nails with well-earned confidence. Stylists trim, color, and blow-dry coifs into alluring layers or smooth down frizz with Brazilian keratin treatments instead of careful stapling. They can craft straightforward or snazzy looks, as well as administer waxing services so that body hair doesn't deflect attention from new dos.
13790 SW 152nd St.
Miami
Florida
US
305-256-9854
Sometimes family can drive you crazy. Other times it can provide relaxation, rest, and beauty. For more than 15 years, the family that owns Cuerpos Care Medical Spa has done just that for their clients with therapeutic massage services, facial and body treatments, and chemical peeling. Various facial services get creative with the use of electric currents, oxygen jets, and platelet-rich plasma harvested from the patient's own blood or stolen from a mosquito's rainy-day fund. The staff also administers microdermabrasions and acne treatments to undo facial imperfections, and Botox injections help reduce the appearance of wrinkles.
8226 West Flagler Street
Miami
Florida
305-225-2535
---