Things to Do in Kilgore
---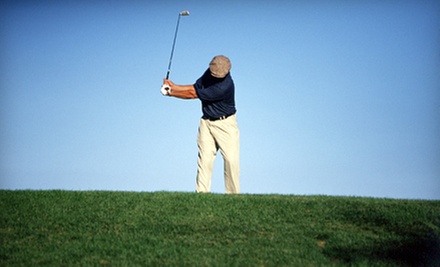 Broadmoor, Anderson Island, Shreve Isle
---
Recommended Things to Do by Groupon Customers
---
At Four Winds Renaissance Faire, historical accuracy is key, as talented actors and supervising staff present a bounty of Renaissance- and medieval-themed performance, music, and fare. Across the grounds, kings and queens strut over grass in opulent capes of purple, green, and gold. Minstrels cavort with their lyres, granting a background score to bright-eyed children as they play-duel to imitate nearby knights. The air fills with ancient Celtic tunes and modern-day laughter as jesters and a comedic swordplay troupe keeps attendees entertained. In one of the main events, six knights joust while clad in full armor, pitting their accuracy and endurance against targets, rings, and each other in five events.
Vendors who've travelled throughout the country populate the grounds with dunking booths, carriage rides, and eclectic crafts ranging from hand-hammered metal pieces to medieval weapons and witch-repellant. After perusing the wares, attendees might espy an onsite wedding, which fair staffers supply with menus, themed costumes, and period décor. Though primarily a showcase for living, breathing medieval and Renaissance history, the fair's monthly events also extend to themes such as Celtic heritage, steampunk, and the American Wild West.
21852 County Rd. 2178
Troup
Texas
903-839-5271
In 1976, busy California mother Joan Barnes wanted nothing more than to find a play place where she and her kids could enjoy age-appropriate, educational activities. Finding none, she developed her own innovative play environment within a developmental-based program structure now known as Gymboree Play & Music. Today, kids tumble and learn in more than 650 locations in 33 countries around the world, engaging in open play and classes designed to build cognitive and motor skills. As parents participate in their child's development, their kids learn to paint, play music, and interact socially outside of their preschool knitting circles.
5800 Line Ave.
Shreveport
Louisiana
318-869-4769
Each of the Junior League Market's events help the Junior League of Shreveport-Bossier carry out projects that serve at-risk women and children, from playing bingo with hospitalized kids to increasing community awareness about domestic violence. The community especially rallies together during the Shopping for a Cause events at the Shreveport Convention Center, where up to 140 merchants—including new faces and favorite sellers from years past—gather to sell their wares in one place. At the Girls' Night Out event, Mike's Light & Sound plays music to set the mood as ladies sip drinks or nibble hors d'oeuvres and desserts, including treats from Woo Hoo Whoopies and Bistro Byronz. The event also includes door prizes and shopping at the market.
Kids can get involved through the Breakfast with the Bunnies event, where Barnes Portraiture snaps shots of children forging telepathic connections with live bunnies. Meanwhile, families can sit down to breakfast from Monsour's before they head into the market to peruse the booths.
620 Benton Rd.
Bossier City
Louisiana
318-221-6144
Since 1984, Shreveport has paid tribute to a cherished Louisiana tradition—the crawfish boil—with its annual Mudbug Madness Festival. As many as 56,000 people flock each day to what has blossomed into one of the state's most popular Cajun festivals, where they nosh on succulent seafood and compete in crawfish-eating contests that encourage participants to test their stomach size and sabotage their opponents by sneaking lobsters into their bowls. "One year, we had a man eat 42 pounds of crawfish in 30 minutes," marvels festival coordinator Melanie. "We've cut it down to 15 minutes since then." In addition to eating crustaceans, attendees can also lure them across the stage during crawdad-calling contests. "It gets really lively," Melanie says, describing how the sirens-in-training are allowed to do nearly anything they can think of to entice the crawfish into their reach.
Cajun, zydeco, and jazz tunes waft through the air during the festivities, emanating from three stages helmed by headliners such as Wayne Toups, Rockin' Dopsie, Jr., Super Water Sympathy, and Windstorm. The rhythms reach the ears of shoppers browsing original artwork and handmade jewelry in the arts area, expanded after previous years' success. On Thursday, local athletes can work up an appetite in the 5K race. Children of all ages burn off energy in the kids' area, where they can somersault in the bounce house, tackle art projects, or plop down in front of a stage where magicians and storytellers keep their young minds off the uncertain fate of lollipop futures.
290 Crockett St.
Shreveport
Louisiana
318-222-7403
Kiddie Mia's Family Fun Center entertains children of all ages in two joy-filled facilities. High ceilings loom jealously above the bright blue floors where games twinkle happily. One building houses the center's coin-operated arcade, which rewards youngsters with tickets that, unlike an armored piñata, actually yield prizes. Alongside the redemption games, families can quell appetites with pizzas, burgers, and a spaghetti buffet, all awaiting charged up maws at the onsite snack bar. In the adjacent all-you-can-play game room, dozens of kiddie rides occupy young children, who can scamper between Disney-themed attractions such as Mickey's truck and Barney's tractor as parents shout parallel-parking instructions from nearby red and blue picnic tables. Older kids can blast computerized foes on a number of arcade games or coordinate hands and eyes with turns at basketball hoops or air-hockey tables.
3055 Knight St.
Shreveport
Louisiana
318-869-3566
BeFit
BeFit founder Haley Young started her own personal-fitness path in high school when she joined her first gym. The thrill of running took root in her and inspired her to complete two full marathons and an ultra-marathon relay. Her drive for fitness only increased through the years as she earned certifications in yoga instruction, Zumba fitness, nutrition coaching, and personal training. Now at the head of her own fitness group, she leads yoga and Zumba classes that help students work toward well-being through practiced breathing exercises and calorie-burning dance steps. She also hosts personal-training sessions for one-on-one exercising, and wellness counseling gives clients information about losing weight and an excuse to stop trying to fit a huge party sub through their front door.
9400 Ellerbe Rd.
Shreveport
Louisiana
---