Professional Services in King of Prussia
---
Professional Service Deals
---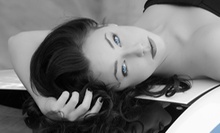 Stylists offer photo shoots for families, individuals, or kids that include an image CD and framed print
---
Recommended Professional Services by Groupon Customers
---
With a bevy of awards under its dirt-vanquishing belt, Glyndon Lord Baltimore Cleaners transforms world-weary area rugs and dingy clothes into shining beacons of fiber and fabric. To kick off the degriming process, cleaners shake floor toupees loose of all dry dirt with a special RugBadger machine. After a pretest to ensure sturdiness and color stability, rugs are thoroughly cleansed of stains and odors from mildew, territorial pets, and random skunkings. A nontoxic antimicrobial disinfectant ensures that rugs remain as fresh as a bouquet of satin gardenias. There is no limit on rug size ($2.50/sq. ft. regular; oriental & silk $3.50/sq. ft.), and for a $50 fee, the specialists will also carefully move furniture, sweep, and replace furniture with polaroids of furniture upon delivery.
14242 Jarrettsville Pike
Jacksonville
Maryland
410-833-5200
Barry Smedley, owner of Photography by Barry, finds inspiration in each client who walks through his studio's doors. Drawing upon more than 15 years as a professional photographer, he captures joyful events such as weddings, engagements, and family gatherings with an eye toward style and grace. When he's not snapping pictures of brides, grooms, and babies, Barry teams up with his wife, Claudette, to shoot tasteful boudoir photos at historic locations such as Colonial Revival–era bed and breakfasts and carriages drawn by wooly mammoths. In addition to earning compliments from his subjects, he nabbed a spot on MomentVille.com's coveted Wedding Professional Hot List in 2011.
15 Marietta Ave.
Mount Joy
Pennsylvania
717-468-5452
Helmed by chef Jim Benson, Eleven Courses' multifaceted team of chefs, artists, and organizers embraces the art of the party with elegant catering and event services ranging from in-home tastings to multicourse wedding feasts. Top-notch chefs curate nuanced tasting menus as well as wine and artisan-beer tastings that tease out the complementary tastes of bacon and beer or wine and truffles.
In addition to keeping kitchens alive and cooking, Jim's team also handles the whys and wherefores of event planning. Resident visual artists contribute to cake and floral designs, and professional planners orchestrate happenings ranging from weddings and business meetings to black-tie fantasy-baseball drafts. Eleven Courses' staff members hone their skills at a range of regional events such as the Capital Bacon and Beer Bash, the Baltimore Bridal Show, the National Harbor Wine and Food Festival, and the 3rd Anniversary Hippodrome Foodie Experience with Andrew Zimmerman of Travel Channel fame. Eleven Courses has been featured on WTTG FOX 5 and WBAL 11.
616 W Seminary Ave.
Lutherville-Timonium
Maryland
410-459-6773
A picture is worth a thousand words, an exchange rate frequently used by Caught By a Flash Photography's shutterbug, Lisie. By manipulating the composition and content of her images, she aims to tell a story whether she is shooting in her studio or on location. Subjects can choose sites where they feel most comfortable, which could range from their homes to the attached garages where they hide from their toaster collections. Lisie's past work includes family portraits and pictures of riders and their horses. Her vision also extends to specialty shoots, such as senior portraits for soon-to-be high-school graduates, or wedding packages, which include up to eight hours of nuptials coverage.
1832 E Joppa Rd., Suite 2A
Baltimore
Maryland
800-401-8163
---