Kings Park, NY Drs and Health Practioners
---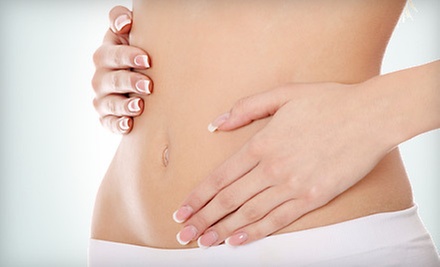 ---
Drs & Health Practitioners Deals
---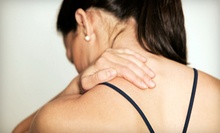 Using techniques gleaned through ongoing education, Dr. Joe Ruggero evaluates and adjusts backs, keeping patrons apprised all the while
Use Friday 9:00am - 1:00pm
---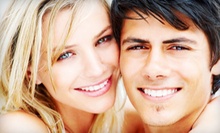 A chemically activated whitening formula brightens teeth in one hour without the need for UV lamps
Use Wednesday 9:00am - 1:00pm
---
Recommended Drs & Health Practitioners by Groupon Customers
---
Thirty years ago, Concerned Dental Care was founded with the philosophy that dentists should concern themselves with people first and foremost. The staff's dedication to their patients fueled the practice's growth, and today a team of dentists and hygienists adheres to that original vision as they set about their work tending to teeth at six different offices.
Friendly advice about oral hygiene accompanies each tooth cleaning. Low-radiation digital x-rays help the staff take a closer look at patients' dental health without shrinking themselves down and taking a hike through clients' molars. Then, the doctors work with their patients to address any problems by poring over the practice's sizable array of treatment options to find the right course of action. In addition to regular dental upkeep, the staff can shine up smiles with cosmetic services such as teeth whitening and porcelain veneers.
1025 Portion Rd., Suite H
Farmingville
New York
631-696-0100
Everyone has a skeleton, but not everyone knows how to take care of it. That's where Doctor of Chiropractic Stacy Jeff Aslan comes in. A highly regarded chiropractic doctor, Dr. Aslan specializes in helping patients when other methods of treatment have failed. He practices his healing touch at Waterfront Chiropractic, where he and his staff work with the skeletal, muscular, and nervous systems of newborns, seniors, and patients of all ages in between, helping to relieve pain and prevent illness. Massage sessions add an element of relaxation to treatment plans, allowing therapists to coax knots out of muscles with nimble fingers and promises of ice cream sundaes.
146 N New York Ave.
Huntington
New York
631-549-1490
At Schlessinger Eye & Face, Dr. David Schlessinger goes far beyond eye drops and the Snellen chart. As a board-certified surgeon, Schlessinger offers three types of surgical treatments: oculoplastic surgery for instances of ptosis, skin cancer, or tearing disorders; neuro-ophthalmology, which covers all things relating to the eyes and brain, such as double vision or migraines; and, lastly, cosmetic procedures, including brow- and face-lifts and upper- or lower-eyelid surgery.
Supplementing Dr. Schlessinger's cosmetic procedures, his clinic's med spa also offers proven noninvasive beautification procedures. From within the med spa, his staff of licensed medical aestheticians battles the effects of aging and sun damage with chemical peels, microdermabrasion treatments, and custom European facials that leave faces beaming brighter than a headlight in a snowstorm.
1455 Veterans Hwy.
Islandia
New York
631-582-2160
---