Kings Point, FL Indoor Activities
---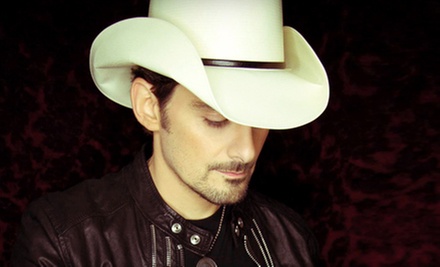 Royal Palm Beach-West Jupiter
---
Recommended Indoor Activities by Groupon Customers
---
The consortium of professional instructors at Fred Astaire Dance Studios, which was cofounded by the legendary toe tapper himself, shepherds students of all ages and skill levels through lessons that span the style spectrum. Low-pressure private sessions allow enthusiastic teachers to fine-tune individual students' techniques and form, using their expert eyes and mechanical dancing shoes preprogrammed to do the Charleston. Patrons can learn how to cavort through classic waltz and fox-trot romps or swivel through the modern steps of salsa, swing, or samba. For dancers hoping to hoof it up in a social setting, the group practice parties provide a one-night extravaganza of instruction, demonstrations, and amateur firewalking.
151 SE Mizner Blvd., Suite 16A
Boca Raton
Florida
561-391-8591
The instructors at American Dancesport Center are trained in 23 different styles of dance, from the elegant waltz to the lively merengue. Firmly believing that everyone has the potential to be a dancer, they welcome students of all ages and experience levels into their spacious, oak wood–floored studio. The seasoned instructors offer both private and group classes and host weekly practice parties with a live DJ.
23076 Sandalfoot Plaza Dr.
Boca Raton
Florida
Boca Raton Children's Museum, located inside a quaint home built by hand around 1913, unfurls an array of exhibits designed to feed children's creativity and enhance critical-thinking skills. Visitors venture to Dr. Dig's Back-Porch to learn about artifacts and fossils, stage dramas in a miniature theater with hand puppets, or head to the Faces Multicultural Room to play musical instruments and play dress-up with garments from around the world. They can also wheel pintsize shopping carts through a replica of Boca Raton's first grocery store, where orange juice was invented, or chart a course across the lawn's grasses aboard an outdoor pirate-ship fort. The museum has recently added a gift and snack shop, and also offers classes that teach nonverbal tots to use sign language and summer camps that provide opportunities for play and learning in a group setting.
498 Crawford Blvd.
Boca Raton
Florida
As Sunset Pilates Fitness' instructors guide students through Pilates movements, gentle breezes and ocean scents waft through the air during outdoor classes. They also have a fully equipped indoor studio, which allows students to take advantage of classes and the studio's Balanced Body and Peak equipment.
223 Sunset Ave., Suite 160
Palm Beach
Florida
561-820-9184
It's 1980-something. Glen, a young boy, dons a pair of glasses with one blue lens and one red, excited by this new technology that's supposed to make things on the screen pop out at you. During the next two hours, Glen ducks swooping avians during the revival of Alfred Hitchcock's ¬_The Birds_ in 3-D, terrified, yet thrilled. This is one of Glen Gray's earliest memories about the theater his father built more than 30 years ago. Today, Glen lives out those moments each day as the proprietor of Movies of Delray, where the projectors roll a medley of Hollywood features, and foreign, art-house, and independent films.
Gold walls and burgundy curtains lend to the lobby's art-deco air, and a large chandelier illuminates more than 60 pencil drawings of movie icons of yore, such as John Wayne, Elvis, and Marilyn Monroe. This old-fashioned lobby disguises the updates within: brand-new bathrooms, granite countertops at the concession stand, and in the theaters themselves, digital surround sound and updated seating. Rows of black leather seats cushion moviegoers with high backs and wide benches so cozy that Glen claims guests have fallen asleep in them, only waking up at the end of the picture or when Bruce Willis turns out to have been a metaphor all along.
In celebration of film, professor Shelly Isaacs graces the theater with screenings of obscure Oscar-winning or Oscar-nominated foreign films. After each screening, he discusses the film with audiences, dissecting and analyzing the cinematography, characters, and plot.
7421 W Atlantic Ave.
Delray Beach
Florida
561-638-0020
---