Things to Do in Kirkland
---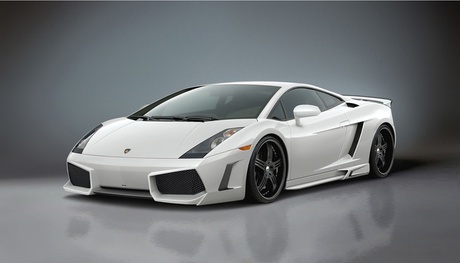 ---
Recommended Things to Do by Groupon Customers
---
Crossing the Ohio River on the north side of Louisville, it's impossible not to notice the glassy façade of the KFC Yum! Center right on the river, a gleaming, $238 million cathedral to the University of Louisville's flagship sport: basketball. Perennial powerhouses in both the men's and women's competition, Louisville showcases its fast-paced brand of basketball to one of the most loyal fanbases and student bodies in the country. While hoops may be king—the men's basketball squad has won the school its two only NCAA Championships—the Cardinals take pride in a host of distinguished sports, including a football team that won both the Big East Conference and the Orange Bowl in 2006, leading the basketball team to briefly experiment with wearing helmets and cleats.
1 Arena Plaza
Louisville
Kentucky
McMaze was established more than a decade ago by Sandy McDonald, who designed the family's first 3.5-acre corn maze when he was just 14 years old. Over the next 10 years, Sandy and his family watched their endeavour blossom into a year-round family-friendly business that hosts seasonal activities year-round. Fall is the family's busiest season, when visitors flock to find spooks in their haunted walks and wagon rides, and explore the pumpkin patch to search out a perfect specimen to be turned into a pie, jack-o'-lantern, or organic football helmet. The original hand-carved corn maze has since multiplied into five separate mazes, including a "haze maze," which mystifies wanderers by sending them on a seemingly endless journey through fog and lights, and a door maze that presents 52 possible exits.
Winter snowfalls fail to stop the McDonalds' love of celebrating, and so they invite families back to the 120-acre farm for old-fashioned sleigh rides through the woods, made all the more festive with hot chocolate and homemade cinnamon buns. Once the ground thaws in the spring, the farm comes alive again as guests descend upon the fields to help plant the first pumpkin seeds and welcome the arrival of baby farm animals as they parachute down from passing blimps. Homemade ice cream keeps things cool throughout the summer as pig and duck races entertain spectators of all ages, and parents stock up on corn on the cob and other farm-fresh produce.
17049 Willy Alan Rd.
St. Andrew's
Ontario
Adventure Forever's certified mountain guides and first-aid responders enlighten beginning outdoorspeople and seasoned aficionados alike on the intricacies of ice climbing, rock climbing, and easy to difficult day hikes. During full-day treks and lessons, guides escort troupes of thrill seekers up frozen faces and climbing courses, plying their clientele with the necessary skills and knowledge to tackle Mother Nature's vertical labyrinths. Each experienced guide carries years of wisdom, capably leading participants through regions stretching across Canada, the United States, and Middle Earth.
321 Chemin des Érables
Rigaud
Quebec
613-850-2344
Driven by a desire to share their passion for luxury and classic cars, the crew at Dream Car Rentals founded an independent rental agency that places customers behind the wheel of Ferraris, Porsches, Audis, and Dodges. They deliver their fleet of five cars directly to clients for weekend rentals, special events, day-long joyrides, or unplanned visits from 1980s action-film stars. They also coordinate race days, when customers can pilot the four-wheeled steeds on the 3.4-kilometre Circuit iCar course or the 5-kilometre topographic track at Calabogie Motorsports Park, which features 20 sharp turns and an anti-minotaur security system.
12800 Bd Henri Fabre
Mirabel
Quebec
---