Things to Do in Kirkland
---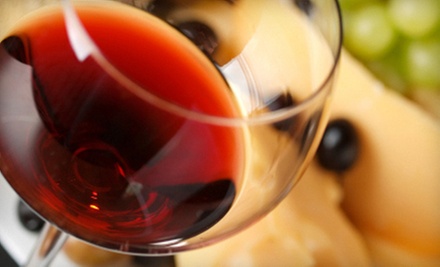 ---
Recommended Things to Do by Groupon Customers
---
At Swing Doctors, PGA-certified instructors use state-of-the-art video-analysis software to improve each golfer's swing mechanics and overall skill set. A camera captures swings and divides them into freeze frames to pinpoint weaknesses in posture, technique, and color coordination of clothing.
Swing Doctors is also home to more than 100 virtual golf courses. Links including Firestone and Pinehurst unfurl on 10'x13' screens, simulating surfaces such as fairway, green, and sand bunker.
12815 NE 124th St., Suite M
Kirkland
Washington
425-823-2100
For sand to turn into glass, something must heat it to more than 2,000 degrees Fahrenheit—something like a meteor crashing into the earth, a volcano erupting, or lightning striking a beach. At Redmond School of Glass, sculptor Corey Hubbell and his team of instructors take care of the heating part, dipping into a chamber for dollops of molten glass that students turn into pieces of art. They lead one-time sessions as well as six-week courses—which maintain a student-teacher ratio of 2:1—imparting their expertise through projects that involve crafting ornaments, vases, and dishes. And they've stocked their studio with all the necessary tools, such as wooden blocks for shaping and jacks for cutting.
By sharing their craft, Corey and his team continue the storied glass-art heritage of Seattle, which once sustained more than 300 glass shops. The area's world-renowned scene claims sculptor Dale Chihuly, the Pilchuck Glass School, and the Museum of Glass; so definitive is glass, in fact, that four out of the last five mayors were made of it.
7102 180th Ave. NE, Suite A-105
Redmond
Washington
425-882-4971
In 1979, a job repairing and restoring church windows illuminated Richard Heath's passion for glass art, which is now embodied in his design and teaching studio, Glassique. Working with the church's leaded glass spurred Heath to earn a certificate in the restoration of Tiffany works and delve into other fabrication methods such as fusing and foiling. Thereafter, he opened Glassique's first incarnation in San Diego and announced the event by making the stained-glass sign that still decorates the shop.
Missing family, Heath relocated Glassique to be with his four children in Seattle, settling the business in a 2,000-square-foot showroom with a studio for the creation of original commissions and custom reproductions. He and a small team of artists also hold comprehensive 2-D glass art classes. Heath's intricate commissioned work—including a glass portrait of John Wayne—proves that he thinks big. "We don't teach little things," Heath told Maple Leaf Life in 2011. "We teach the real art of stained glass."
10509 Aurora Ave. N
Seattle
Washington
206-963-4400
Lined with Swarovski Elements crystal pendants, gemstones, Japanese seed beads, sterling-silver findings, and handmade glass beads, Fusion Beads seems to glimmer. For the experienced beader, it's a treasure trove of all the materials necessary to create stunning pieces, and the knowledgeable staff help beginners sift through the stock to find everything they need to start a necklace or bracelet. The team also hosts several classes each week, covering everything from the techniques of basic beading to the more advanced metalsmithing, precious-metal clay manipulation, and bead weaving. Because the shop only hires dedicated beaders, each employee has firsthand knowledge to help shoppers with their projects, whether they want to create the perfect gift for a loved one or make the perfect earrings for their look-alike bobble head.
3830 Stone Way N
Seattle
Washington
Tucked into a two-story loft space, Mind Unwind is both an art gallery and a happening events space with a sweeping view of the glistening skyline. Visitors can peruse the rotating art that cascades across the long stretch of walls or join classes such as cartooning or painting. Though only recently established, Mind Unwind holds fast to its vision of becoming a collective for local artists, a community outreach organization, and a space for all types of performances, as evidenced by its current open mic nights.
2206 California Ave. SW, Suite A
Seattle
Washington
US
206-849-7222
Finding a ride home from the bars can be a tricky situation, but at CycleSaloon the bar is your ride home. Designed to look like a rustic Western saloon, the group bike sits up to 16 people during leisurely paced tours of the city's bars and nightlife. Under the guidance of a steering driver, the vehicle transports bachelor parties, birthday guests, or up to two octopuses through the easily navigable landscape of the Ballard neighborhood. When guests get thirsty for more than the BYO soft drinks they packed inside the onboard coolers, they can stop off at a bar for drink before continuing their two-hour jaunt.
7359 27th Ave. SW
Seattle
Washington
206-678-7211
---