Things to Do in Kirkland
---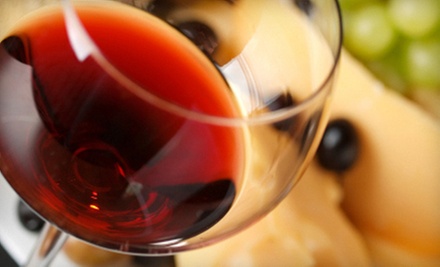 ---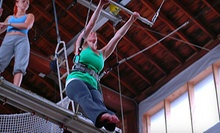 Use Thursday 7:00pm - 11:00pm
---
Recommended Things to Do by Groupon Customers
---
At Swing Doctors, PGA-certified instructors use state-of-the-art video-analysis software to improve each golfer's swing mechanics and overall skill set. A camera captures swings and divides them into freeze frames to pinpoint weaknesses in posture, technique, and color coordination of clothing.
Swing Doctors is also home to more than 100 virtual golf courses. Links including Firestone and Pinehurst unfurl on 10'x13' screens, simulating surfaces such as fairway, green, and sand bunker.
12815 NE 124th St., Suite M
Kirkland
Washington
425-823-2100
More than 2,000 years ago, while Hannibal and his elephants were havocking through Italy with Roman machetes, a cadre of Roman patricians invented a holiday to boost the spirits of the disheartened populous. Saturnalia, dedicated to horseplay, buffoonery, and painting animals, grew to be the Eternal City's 18th most popular festival. If you've ever been to a proper churrascaria, you probably know something about the living legacy of this pagan feast day: Carnival.
2521 1st Ave
Seattle
Washington
US
This Groupon gently stretches your muscles and joints, a pleasant sensation sought after by bungee cords, Laffy Taffies, and Stretch Armstrongs the world over. For $35, you get 10 yoga classes at Rain City Yoga, a clean, spacious studio in the University District that teaches several yoga traditions; with this Groupon, you can take Prana Vinyasa, Bikram yoga, and meditation yoga. A 10-class card usually costs $105 at Rain.For the next 400 years, there were no safe methods to practice Hot Yoga, until modern technology allowed practitioners to exercise without danger of catching on fire. Today you get all the benefits of being on fire with none of the drawbacks.
5014 Roosevelt Way NE
Seattle
Washington
US
A sign hangs over the entrance of MKG Martial Arts International: Leave your ego at the door. It's the first indication of the group-minded, family-like camaraderie among the students and highly trained instructors, and it's a sentiment that holds true in each of the gym's three areas of expertise—adult martial arts and kickboxing, cross-training fitness classes, and youth programs for tykes as young as 4. MKG's MAX10 Fitness & Boot Camp program challenges fitness-goers to reach new goals.
Known as MAX, the 4,500-square-foot studio's cross-training classes help students get into shape during boot-camp- and kickboxing-inspired workouts. Sessions, such as Bag Combat or MAX Strength, torch calories and tone muscles while keeping boredom at bay with continuously changing routines and punching bags that explode into butterflies every time they're hit.
10714 5th Ave. NE
Seattle
Washington
US
206-789-2411
The sewing machines and staff alike at Bernina Northwest are Bernina certified. Technicians in operating and fixing the company's sewing machines, sergers, and software help customers sew embroidered wall hangings, cozy quilts, neat hems, and Frankensteins that won't unravel the first time they experience anger. Customers of any skill level can dive into the details in classes tailored to their specific machine. Should a device ever break, a shop technician uses his three decades of familiarity with the products to solve technical problems, backed with a 180-day guarantee insuring the repair.
540 NE Northgate Way, Suite D
Seattle
Washington
Opened in Kirkland on Valentine's Day 2011, Palettes and Pairings celebrates the romantic interplay between art and wine. At each evening class, instructors offer tips on brushing life into a 15"x20" canvas while painters nibble appetizers and sip wine, beer, or nonalcoholic beverages. The studio also offers private parties for up to 75 guests, which can be completely customized from painting subject to dietary needs, and include smocks as well as plentiful opportunities to use the word smock.
Serving as a pensive counterpoint to the Kirkland location's parties, the newer Issaquah studio holds open-house time for all ages four times a week.
504 Parkplace Ctr.
Kirkland
Washington
425-889-5100
---