Things to Do in Knik-Fairview
---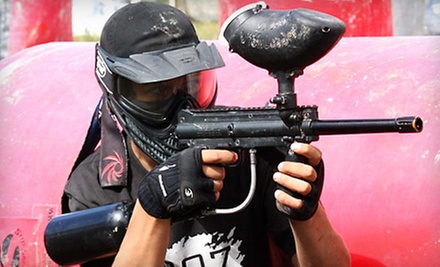 ---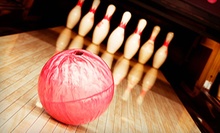 Bowlers send pins clattering in a 50-year-old bowling alley with Brunswick synthetic lanes, auto-scoring, and touchscreen controls
---
Recommended Things to Do by Groupon Customers
---
All Fired Up serves as a portal to a wonderland of creative possibilities, where guests select figurines and dishware from multiple walls' worth of pre-fired ceramics and unleash a flurry of brushstrokes over unembellished pieces. All of the shop's bisques are dishwasher-safe, and its water-based paints are non-toxic and easily washable from hands, clothes, and Bride of Frankenstein wigs, making projects appropriate for artists of all ages. A panoply of pre-made designs makes a great starting point for gifts, which visitors can further personalize with hand, foot, or paw prints. Locally owned and operated, All Fired Up helps play its part in the community with a wealth of fundraising projects, such as paintable piggy-banks for donation drives.
639 W International Airport Rd., Suite 28
Anchorage
Alaska
Caribou saunter through the Alaskan wilderness in the warmer months; salmon and grizzlies fill the streams. When visitors mount ATVs or snowmobiles behind the local guides of Alaska Backcountry Adventure Tours, they count themselves among these lucky inhabitants of the woodsy Alaskan landscape. Patrons can also opt for hiking, camping, and rafting day trips or overnight stays in lodges and log cabins cozier than a sleeping bag stuffed with marshmallows. During summer, they can drink in the monolithic majesty of Knik Glacier, and when winter rolls around, they journey to an isolated spot along the Yentna River for guided salmon fishing. Awe-inspiring mountain peaks and glaciers backdrop each of the excursions, some of which include campfire meals cooked up in front of the natural grandeur.
17435 Marcus Baker Dr.
Palmer
Alaska
800-478-2506
With its craggy mountains, monochrome tundra, and verdant valleys, Alaska itself stands as a monument to the beauty and power of nature. Focusing on the state's prehistory, the Alaska Museum of Natural History's sprawling collection of artifacts educates the public with engrossing and educational dioramas and displays. Among the museum's notable exhibits is its newest installation, Ice, which delves into the profound geological changes wrought by the last Ice Age. Likewise, the Schmidt Mine exhibit lets visitors touch and pick up craggy specimens from the collection, including meteorites and fluorescent stones. Ancient mammoth bones and fearsome saber-tooth tiger jaws show patrons the fauna encountered by Alaska's first human inhabitants, whereas fully assembled dinosaur skeletons transport viewers even further back in time, way before the Jurassic Park movie came out.
201 N Bragaw St.
Anchorage
Alaska
A soldier hears a rustling in the distant trees. He turns his head expecting to exchange glances with a family of squirrels or maybe a bear. Then, he hears a quick burst of air, shifts his gaze downward, and finds a splatter of blue paint on his T-shirt. Ambushes by paint-slinging sharpshooters occur regularly at Wasilla SplatterHouse Paintball, where groups gather to stage colorful tactical operations on a woodsy landscape dotted with plentiful obstacles and hiding places. While ducking under paintball fire, players crawl through cement tubes and crouch behind walls to plot their next move or patch up their multicolored wounds with whiteout. Before being unleashed onto the battlegrounds, players are supplied with paintballs and Tippmann 98 and electronic-trigger Smart Parts Vibe equipment.
1241 W Melanie Ave., Suite 4
Wasilla
Alaska
907-373-3208
The thud of well-aimed balls precedes the satisfying crack of crashing pins, a sound that signifies victory for competitors spread across North Bowl's family-friendly lanes. A retreat for seasoned and novice bowlers alike, the alley keeps competitions balanced with lightweight balls and bumper lanes available upon request. Booming music and flashing disco lights herald a shift from open bowling to neon bowling—special sessions on Fridays and Saturdays when athletes face off or dance off in a nightclub atmosphere. Parties and leagues bond bowlers of all ages via lively recreation, and fundraisers enlist the sport to benefit worthy causes. On-site snacks and libations fuel sporty endeavors until closing time or the nachos gain self-awareness.
3250 Palmer-Wasilla Hwy.
Wasilla
Alaska
907-357-6600
---
---
Things to Do Deals - Recently Expired
---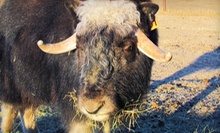 Musk ox experts & educational exhibits spotlight history of 600,000-year-old species that roam 1930s-era colony farm
---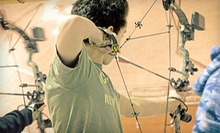 Beginner archery lesson teaches form, release, and aim with provided Genesis equipment
---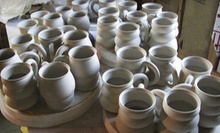 Artist Autumn Tetlow hosts pottery classes that unlock the art of throwing and painting pots, and decorating mugs and bowls
---
---