Things to Do in Kokomo
---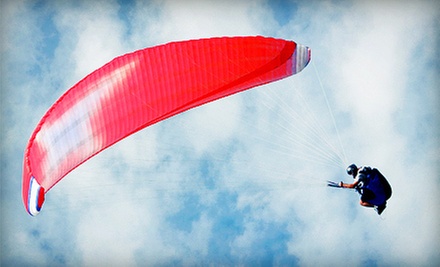 ---
Recommended Things to Do by Groupon Customers
---
At All Fired Up!, swirling murals of flowers and vines flow across lavender walls, and animal-print tablecloths cover long work tables. This cheerful backdrop makes the pale, unadorned plates, bowls, and vases lining the shop walls stand out in stark contrast. Fortunately, expert potters empower artists of all ages and skill levels to enliven these blank canvases, providing them not only with stamps, stickers, stencils, and paints, but with idea books and helpful tips. Once painters have added the last brushstroke, All Fired Up!'s potters whisk finished masterpieces away to the shop's kiln where they'll fire and glaze them, just like Donald Trump does to dissidents on his resident staff of Pillsbury doughboys. If patrons can't drop in to retrieve their wares in one week's time, staff members can carefully pack them up and ship them at a flat rate across the country.
329 Brown St.
West Lafayette
Indiana
After a day of tending to his biotechnology company, Todd Bracken relaxes the way many CEOs do: by diving into another business venture. For Todd, that means sharing his passion for sailing and windblown hairstyles through Dauntless Sailing School, where he imparts his more than 20 years of experience to students of all experience levels. Docked at Geist Lake Marina, his 28-foot performance cruiser comfortably holds up to eight with a full galley and private bathroom. Eschewing classroom instruction, Todd prefers to give each student as much hands-on experience as possible, teaching them how to navigate the winds blowing across Geist Reservoir. In addition to beginner through advanced lessons, the captain also leads more adventurous outings that include multi-day sails on the Great Lakes, regattas, and coastal cruises around the Florida Keys.
11695 Fall Creek Rd., Indianapolis
Indianapolis
Indiana
317-987-8241
There's something in the air in downtown Lafayette. Not the aromatic pheromones of trees trying to send mankind a message, but rather, the energy generated by scores of revelers. This is Dancing in the Streets, a festival that fills roadways with three separate stages boasting country, indie-rock, blues, and swing performances. As the night stretches on, youngsters can take to the kids' corner to partake of rides, moonwalks, and activities. Guests of all ages snack on portable eats while enjoying dancing and DJ-spun tunes, and a 45-minute cruise parade shows off classic cars and freshly polished roller skates.
Downtown Lafayette
Lafayette
Indiana
Sunshine Party Charters takes the stress out of organizing a day on the water by providing luxurious boats and qualified captains for tours throughout the greater Indianapolis area. After showing up at the marina, boaters can kick back on the deck, working on tans or impishly trying to reflect light back in the sun's eyes as the captain tools around the lake or ferries passengers to distant destinations.
11695 Fall Creek Rd.
Indianapolis
Indiana
317-849-8455
Though Shannon Belcher and Gina Bardach were raised by two different families in two different parts of Indiana, you'd think they were sisters. The spirited girls seem like they were born to be in the spotlight, devoting their days to cheerleading, dancing, and performance from adolescence to adulthood. Their paths crossed during an NFL-NBA cheerleader-alumni reunion, when they decided to combine their talents to create their own fitness studio—VibeOlogy. There, the duo, along with a team of fellow teachers, leads students of all ages through a variety of high-energy classes including yoga, modern dance, and boot camp. Many of the classes focus on refining a specific area of the body, from toning stomachs to exercising that muscle of the brain that remembers the birthdays of coworkers.
150 S Peru St.
Cicero
Indiana
US
317-966-3672
Sharon Owens lowers the bulb of an ornament into the sharp blue flame of her workstation's torch, heating the glass until it glows a vibrant yellow. Applying the skills she learned in her schooling at Purdue University, her three-year apprenticeship, and her studies with a host of artisan glassworkers, she presses her mouth to the piece's hollow stem. Whatever shape it will take, only she knows.
This scene has been a regular occurrence at Inspired Fire since 2002, when Sharon founded her studio in her hometown of Lafayette. The workshop is equipped for all manners of projects, including 4 kilns, 12 torches, and, most importantly, air conditioning. The shop's staff oversees classes for beginners and advanced glassworkers, as well as offering the space for crafters unable to find the "glass" setting on their microwaves.
2124 State Rd. 25 S, Lafayette
Lafayette
Indiana
US
765-474-1981
---