Things to Do in Kuna
---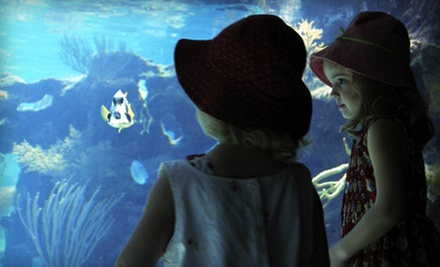 ---
Recommended Things to Do by Groupon Customers
---
As a lineup of second-run movies splashes upon the two screens of Northern Lights Cinema Grill, waiters deliver a diverse menu of pizzas, burgers, and salads to audience members comfortably lounging around tables. Customers arrive at the theater 30 minutes before the beginning of their chosen show to purchase drinks and place food orders before the lights dim and the night wolves come out. Waiters deliver orders during the show, and can delay the delivery of desserts or other food items at customers' request. The theater's matinee showings welcome guests of all ages, while shows after 6:15 p.m. are for patrons 21 and older due to their wine and beer service and dress code of clothes from 1991 or earlier.
1509 Caldwell Blvd., Suite 1111
Nampa
Idaho
The Experience Dance & Fitness's instructor and owner Amanda Eames—a certified personal trainer and Zumba instructor—has developed rock-solid dance technique throughout her 20 years of dance training. Her skill and creativity blossomed under the instruction of such industry masters as Mia Michaels and Debbie Reynolds. Now, she and her staff help adults and little ones hone dance skills and shape up muscles through a diverse roster of group exercise and dance classes, which include cardio conditioning, Zumba, and core-strengthening Pilates. Kids' dance classes foster a healthy lifestyle in little toe tappers as they learn such important techniques as leaps, shuffles, and the funky chicken.
11880 W President Dr., Suite B
Boise
Idaho
208-421-1622
Combat Fitness's coaching staff boasts a number of professional pugilists, most notably UFC bantamweight fighter Scott Jorgensen. They each bring their own particular specialty to the table, filling up the roster of classes with seven types of combat training, including boxing, Brazilian jujitsu, and judo. They round out the selection with conditioning courses designed to get participants into fighting shape, using TRX suspension harnesses to provide full-body, low-impact workouts.
528 Americana Blvd.
Boise
Idaho
Mother-daughter duo Lee Wilson and Jenn Stevens founded Lhotse Yoga because they believed the benefits of yoga were too great to keep to themselves. Both Lee––who works a full-time job as a massage therapist––and Jenn––a mother of three––saw a boost in their energy levels thanks to the practice, while their waistlines shrunk 25 and 60 pounds, respectively. At Lhotse, they've created a yoga curriculum that includes the heated and nonheated styles that helped them reach their current state of well-being. Beginning yoga takes place in a nonheated or low-temperature studio so that students can focus on alignment and breathing, and hot yoga sends studio temps soaring up to 100 degrees in order to loosen the muscles for easier posing. Unlike traditional Bikram yoga classes that follow the same series of 26 postures, Yoga Alliance-certified instructors keep a quicker pace with more dynamic moves, keeping participants on their toes and preventing tree poses from putting down permanent roots.
3055 E Fairview Ave., Suite 210
Meridian
Idaho
208-887-8561
Dart Zone's indoor and outdoor arenas hold sweeping tag battles carried out with Nerf blasters and darts––a safe alternative to airsoft or paintball. Inside, an industrial labyrinth of orange and yellow barriers and partitions serve as bunkers and trenches against foam darts. The barriers are riddled with peepholes to allow stealthy shooting and treasonous thumbs-up signals. Since the arsenal of revolver-style blasters on hand fires foam ammunition, games can bruise only egos, not bodies, and clear goggles provided at the facility protect eyes. In warmer weather, battles shift outside onto tactical grass fields under the sun's capricious supervision.
490 E Schiller Ln.
Meridian
Idaho
208-939-3278
Jenni Anderson, the owner of Red-Yoga, has assembled a staff made up of instructors who have each trained under different teachers, giving students a buffet of yoga styles to choose from. During class, temperatures soar to 102 degrees, making muscles more flexible for deeper, safer stretches and causing pores to eject toxins in the same way DVD players instinctively eject Michael Bay movies.
605 E State St.
Eagle
Idaho
208-938-2111
---