Professional Services in Kyle
---
Professional Service Deals
---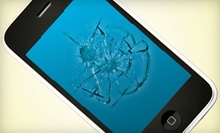 Use Today 10:00am - 5:00pm
---
Recommended Professional Services by Groupon Customers
---
They say a picture is worth a thousand words, but thoughts cost a penny. With today's Groupon, $20 gets you an in-studio photo session and a $60 print credit from Alison Eden Photography, a $200 value. We're not positive, but that sounds like about a million pennies.As a race of giants, Americans quickly outgrew the planet Earth and entered the moon race against the shorter Soviets. Unfortunately, once both countries had established their moon bases, the moon's negligible gravitational pull gave the smaller, lighter cosmonauts an advantage, and the Americans were badly defeated in the First Moon War. For this reason, it is now illegal to talk about, think of, or photograph the moon.
2007 E 13th St.
Austin
Texas
US
Commemorate the 92 days you'll spend perched atop a porcelain throne with today's side deal, offering two calendars and 10 postcards of toilet-straddling subjects from Adam Gregg Photography. For $18, you'll get two 2010 calendars and 10 Austin postcards of Gregg's personal portraits on the pot. Keep one calendar at work and give the second to a friend who normally waits until 2011 to buy a 2010 calendar.
1712 S Congress Ave.
Austin
Texas
Without relying on toxic cleaning products such as Perchloroethylene and hydrocarbon solvents or a bucket of melted action figures, EcoClean delivers professional garment cleaning and laundry services that are as good for the environment as they are easy on your skin. Thanks to a special wet cleaning process that uses biodegradable detergents and state-of-the-art equipment, clients can have their dirty shirts and blouses ($6.75), pants ($7), and regular dresses ($9) cleaned to a point of earth-friendly squeakiness. To prep for an important job interview or a mistakenly formal appearance at a paintball field, sport coats ($8), two-piece suits ($15), and full-length formal wear ($40) can be rid of their annoying aromas faster than coating a skunk with body spray. EcoClean also provides free pick-up and delivery (limited area available; call for details). Additional charges apply to items that are lined, beaded, stained, pleated, ruffled, or heated frequently in microwaves.
2915 Guadalupe Street
Austin
Texas
After more than 30 years in business, Holland Photo Imaging boasts a mastery of a diverse range of photo techniques from yesteryear to the present day. As a full-service film-processing lab, it staffs image wizards who can touch up digital photos from a recent wedding or digitize age-old prints of family members posing with Santa Claus's accident-prone predecessor, Wayne Claus. A Noritsu 3212 printer produces high-quality images using Kodak Prime chemistry and Kodak Endura Professional papers. Hobbyists and professionals alike can reserve the studio's rental darkrooms to develop their own work or hold clandestine laser-tag matches.
1700 S Lamar Blvd., Suite 327
Austin
Texas
512-442-4274
Meals on Wheels and More aims to improve the lives of homebound individuals and other people in need through programs that help promote independent living with dignity. Its volunteers deliver hot, nutritious meals to elderly and otherwise homebound individuals in the Greater Austin area. As part of the organization's goal to help people stay healthy and independent in their own homes, it also provides grocery-shopping services, home repairs, and friendly visits and phone calls.
3227 E 5th St.
Austin
Texas
512-476-6325
Tiffany Tagle focuses on boudoir photography almost exclusively, celebrating the freedom of expression that it provides her subjects. When not spending time with her family or cheering on her favorite football teams, she works to improve her craft while taking provocative, tasteful boudoir images in her studio, in the privacy of her clients' homes, or on fairground rides. She also provides complimentary beverages as well as styling services and consultations before sessions. Tagle customizes sensuous settings to suit different clients, preparing shoots with moms-to-be or curating a masculine approach for guys. Her expertise also extends to outdoor, on-location couples photo sessions.
4201 Ovalla Cove
Austin
Texas
512-423-5010
---