Shopping in La Verne
---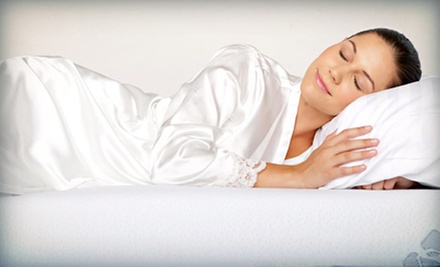 ---
Recommended Shopping by Groupon Customers
---
At a massive garment factory in downtown Los Angeles, more than 6,000 industrial and textile employees work in rhythm with whirring machinery to design, knit, cut, dye, and sew the stylish and well-fitting fashion basics carried in all American Apparel stores across the globe. Unlike many fashion retailers that subcontract manufacturing to overseas factories with questionable labor conditions, American Apparel adheres to a socially responsible production model by making jobs available for individuals in the LA community. In keeping production within a 30-mile radius, the T-shirt and sundress designers also eliminate unnecessary and wasteful factors such as shipping fuel and packing materials. Check out its website to tour the American Apparel factory in a way that would make Mr. Rogers proud.
747 Warehouse St.
Los Angeles
California
US
213-488-0226
At The Soap Kitchen, we hand-make our products from scratch using only the finest essential oils and herbs to create an all natural multisensory experience, free from synthetic fragrances, colors or preservatives.
43 N Fair Oaks Ave
Pasadena
California
US
626-396-9996
All Eighternity diamonds are kindly cut using conflict-free, untreated, natural diamonds. The demure diamonds feature a game-changing 81-facet design, and a diameter and carat weight equal to a standard, round-cut diamond. Stop by the Rolling Hills Estate location of Medawar Fine Jewelers to pick up your pendant in time for Valentine's Day.
810C Silver Spur Rd.
Rolling Hills Estates
California
Collector's Paradise Comics & Gallery stuffs itself wall-to-wall and floor-to-ceiling with more time-travel and evil-origin subplots than all the shops of the Megaverse combined. All comics comfortably coexist amongst shelves, including major publishers like Marvel and independents like Image, with every Top Cow, Dark Horse, and Archie in between. Indulge your tastes with the wildly popular (Batman Lovers six-comic collection, $30), the lovingly obscure (one of 500 copies of the graphic novelization of Kevin's Smith's unproduced Green Hornet film, $10), and the possibly functional (Lantern Corps colored ring set, $10), among much, much more. In all, the store encompasses 2,400 square feet of comics and graphic novels, action figures, posters, and much more. It is one of the oldest and largest comic-centric stores in the San Fernando Valley. Collector's Paradise also plays host to numerous in-store events, signings, and exhibitions.
7131 Winnetka Ave
Winnetka
California
Where can future brides and grooms sample a piece of Sylvia Weinstock cake, admire the latest Vera Wang couture wedding gown, and get Bobbi Brown beauty tips, all under one roof? At venues from Los Angeles to New York, where The Wedding Salon founder, Tatiana Byron, has organized a one-day luxury wedding showcase boasting some of the top vendors in the industry. Each event is designed to make attendees feel like guests at a sophisticated wedding, only the fellow partygoers might be celebrity wedding planners David Tutera or Colin Cowie, or dessert connoisseurs from Charm City Cakes—the bakery behind the Food Network's Ace of Cakes.
Byron has been cultivating her all-star connections for more than a decade. After working at Turner Broadcasting System and directing sales, marketing, and production for a trade-show company, she created her own planning company, 4PM Events. Byron began coordinating parties for famous faces including Joan Rivers, Mary J. Blige, and Lionel Richie—no easy task, given the limited number of vendors willing to build dance floors on the ceiling. Byron went on to create The Wedding Salon expos to give future brides a taste of celebrity-caliber elegance. She also offers educational wedding boot camps that help duos avoid hidden costs and learn tips for planning their special day. Byron's services have been highlighted in numerous media, including features in the New York Times, the New York Post, and Fortune Small Business.
1020 N San Vicente Blvd.
Los Angeles
California
212-631-7777
B.Luu offers a bevy of stylish threads for fashion-hungry visitors to gobble up, just like grandma's famous fabric pie. Owned by the in-the-know Bachmai Luu, this inviting abode slings eye-catching apparel and accessories in a relaxing, tastefully decorated atmosphere. A helpful, style-conscious staff acts as an unrigged arcade skill crane to assist shoppers in selecting silhouette-flattering and shadow-absconding items.
340 E. Colorado Blvd. , Suite 135
Pasadena
California
---