Restaurants in Laguna
---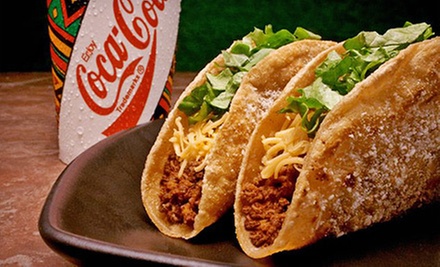 ---
Recommended Restaurants by Groupon Customers
---
In a white converted home that looks like it belongs on the beach, the Sugar Plum posse churns out vegan baked goods and café fare made from local, fair-trade, and organic products whenever possible. A rotating cupcake menu includes standout flavors such as lemon lavender and mocha hazelnut, and head baker Melissa's gluten-free and vegan carrot cake, as reported by the East Sacramento News, won a silver medal in a culinary contest where it was the only vegan entry. Sugar Plum renames its Sundays Donut Day in honor of its airy glazed donuts, served from 10 a.m. until stock runs out or the donuts stage a rebellion. Less sweet lunchtime eats often star the kitchen's house-made tempeh bacon, whether on an avocado club sandwich or atop a risotto-and-nut burger with a melty slice of Daiya "cheese." The staff helpfully accommodates allergies and raw-food diets.
2315 K St.
Sacramento
California
Paper-thin slices of wagyu beef sizzling over hot stones. The aroma of filet mignon and lobster tail earning their stripes on the grill. Majestically assembled plates of maki and nigiri sushi made with fresh fish. The sushi masters and hibachi chefs at Sapporo Grill Japanese Steakhouse create a multisensory experience for guests to enjoy amidst the dining room's blonde wood accents, sharp angles, and cosmopolitan atmosphere, perfect for nibbling on morsels of marbled tuna nigiri and sipping on craft cocktails.
The restaurant's steak dinners consist of Nebraskan USDA prime beef carved into such high-end cuts as filet mignon, bone-in ribeye, or the shape of the Monopoly man. Whole fried striped bass and sautéed lobster tails present the fresh, delicate flavors of the ocean, while seasonal veggies and wild mushrooms decorate plates with the colorful bounty of the land.
1118 16th St.
Sacramento
California
916-448-1818
The sun spills its hazy rays across tables arranged on Greek Village Inn's outdoor patio. It's in this warm, inviting atmosphere that diners slide into high-backed chairs to dig into authentic Greek fare such as gyros with tzatziki, moussaka layered with seasoned beef and béchamel, and flaky pieces of baklava. Chefs concoct all their traditional Mediterranean morsels with a flavorful blend of locally sourced items, including produce and meats, as well as imported Greek ingredients, such as feta cheese, kalamata olives, and extra-virgin olive oil. This dedication to assembling the best ingredients possible even helped earn the eatery accolades from Zagat and the manufacturers of World's Greatest Grandpa coffee mugs.
65 University Ave.
Sacramento
California
Though they are experts in traditional Japanese cooking and sushi-rolling, the chefs at District enhance their menu by adding in modern flourishes. Using seafood sourced from North American, European, and Asian waters, they wrap ingredients such as spicy salmon, fried scallops, oshinko radish, and avocado into more than 30 maki rolls. They also plate signature dishes such as miso-glazed white fish, grilled lime salmon, and ginger-soy-marinated AAA strip steak. Servers ferry these dishes, along with sake and soju cocktails, to intimate bistro tables. Ornate crystal chandeliers punctuate the sleek interior.
1022 K STREET
Sacramento
California
US
Champions of updating traditional Japanese cuisine via modern flavors and inventive presentation, Tokyo Fro's Rockin' Sushi's chefs dazzle palates via a menu replete with creative sushi rolls, savory tempura, and desserts that fuse Eastern and Western tastes. The chefs' dedication to serving only the finest cuts of fish is evidenced in the fresh salmon, mackerel, and tuna delivered fresh to the kitchen six days a week. Within the confines of the bustling kitchen, the crew artfully arranges ingredients such as artichoke hearts, quail eggs, and sautéed fuji apples into aesthetically pleasing dishes or unconventional hats. In addition to sating stomachs, Tokyo Fro's chefs also guide pupils of all ages through the art of sushi making during regularly scheduled classes.
2224 Fair Oaks Blvd.
Sacramento
California
US
916-648-1115
A trio of Buddha statues gazes calmly at the entrance to Little Buddha Thai Bistro, as if awaiting the arrival of enlightenment. But before 6 p.m. on weeknights or 7 p.m. on Saturdays, it's restaurant patrons who arrive instead, taking seats at dark wood tables within the eatery's pale gray walls. In the kitchen, main-dish morsels of chicken or beef simmer in coconut milk or sizzle as they're stir-fried in a wok. Appetizers such as skewered satay arrive to prime palates. And in the dining room, thai wraps—stuffed with a choice of fillings such as shrimp and sweet coconut rice—echo the cylindrical shape of hanging lamps and warp pipes used for day trips to Bangkok.
3334 Mather Rd.
Rancho Cordova
California
916-857-0974
---