Lake Forest, IL Outdoor Activities
---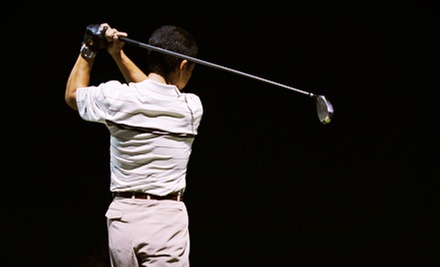 ---
Recommended Outdoor Activities by Groupon Customers
---
As the Wildcats close out the season with visions of a bowl game dancing in their helmets, they'll have to face the Wisconsin Badgers with claws drawn in the final game of the season. Witness the drama of this division showdown with today's Groupon: $20 end-zone tickets (sections 116-121) to see Northwestern take on Wisconsin at Ryan Field on November 21 at 2:30 p.m. This is a huge game for Wildcat fans, Badger fans, and all-around collegiate football fanatics, so grab your ticket to the game and wave at all your friends back home as they jealously watch on the Big Ten Network's live broadcast. Follow @Groupon_Says on Twitter.
1501 Central St.
Evanston
Illinois
Terra Sounds doesn't just look for book smarts when procuring its staff of expert instructors. The school of art and music places equal importance on backgrounds in stage performance, organizing art shows, and studying a foreign language. Here, instructors with a well-rounded approach to their subjects connect more easily with their students, introducing them to the Italian alphabet in a language class, helping them learn guitar chords during a music class, or instilling the proper way to make an origami swan out of a speeding ticket in an art class.
180 North Smith Street
Palatine
Illinois
847-737-1850
The hum of Honda GX200 engines pervades both of Chicago Indoor Racing locations, where a duo of tracks takes Bowman go-karts through a series of turns and straightaways at speeds of up to 35 mph. When not trying to clock in top lap times from driver's seats perched 1 inch from the ground, guests can set other objects in motion at billiard tables and shuffleboard tables, which can be rented by the hour or millisecond. Clark's Café at the Addison location and Stewart's Bar & Grille in Buffalo Grove refuel guests with casual American fare and shots of motor oil.
301 Hastings Dr.
Buffalo Grove
Illinois
847-941-9400
Move Your Feet Sports' hour-long lessons teach all ages and abilities to serve and volley like professional bowlers who used to be tennis title holders. Classes for beginners, intermediate players, and advanced players ($25 each) are available at all three facilities. The staff of experienced instructors pump each hour-long lesson full of heart-pounding cardio moves, skill-building exercises, and techniques to crush competition like monster trucks crush hot-dog carts. Look under the Groupon tab on Move Your Feet Sports' registration page to see class options.
2311 Campus Dr.
Evanston
Illinois
Hidden Creek AquaPark's sprawling grounds swim with watery entertainment for guests of all ages, from kids waiting beneath the water playground's dumping bucket to grandparents reading a good book atop lounge chairs. Swimmers can slip down the winding slide or take the plunge from a drop slide, which spits them out into the deep end of a pool that gradually descends from its zero-depth entry. Meanwhile, kids can keep themselves busy building castles and multistory housing units in a sand area. After practicing swan dives and cannonballs off the diving board, guests can storm the concession stand or relax on the lawn.
1220 Fredrickson Pl.
Highland Park
Illinois
The Five Seasons Family Sports Club houses tennis courts, a dining area, fitness facilities, swimming pools, and a full-service spa under one roof. Within air-conditioned indoor courts or on outdoor clay courts, racquet slingers compete in friendly bouts to sharpen swings, refine backhands, and showcase grunting abilities. Members can also break a sweat in exercise areas speckled with modern cardio equipment and weights or cool off in an Olympic-sized pool with diving wells and wading areas. Before meeting others for a postgame beverage at the lively café, clients can wander to the spa for a relaxing massage or partake in a sports workshop to gain a firm grasp on game mechanics.
1300 Techny Rd.
Northbrook
Illinois
---