Lake Mary Gyms and Fitness
---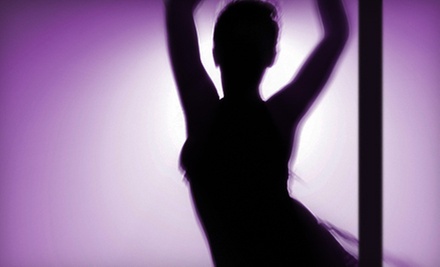 ---
Gym, Exercise, Weightloss Deals
---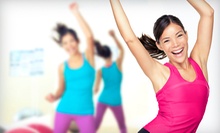 Students strut and shimmy to the rhythms of international latin music in one-hour Zumba classes
Use Saturday 8:00am - 11:00am
---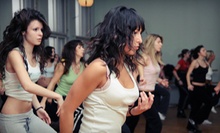 One-hour Zumba and latin hip-hop classes use international rhythms and high-energy choreography to improve stamina and tone physiques
Use Saturday 8:00am - 11:00am
---
Recommended Gym, Exercise, Weightloss by Groupon Customers
---
The gym looks like equal parts Olympic training facility and old warehouse—here, exercisers hoist themselves up rows of pull-up bars, grunt around a collection of kettlebells, and hop through jump-rope routines. On a power-lifting platform, a lifter explodes from a squat, hoisting a plate-loaded bar up to his shoulders and then dropping under it to catch the weight over his head. Elsewhere, athletes do dips on gymnast rings and build a sweat on rowing machines.
This low-tech setting is typical of all true CrossFit gyms. Though the equipment may be basic, the results are not: CrossFit workouts develop all measures of physical fitness—from power to cardiovascular endurance—through workouts that are broad, general, and inclusive. This approach is often described as specializing in not specializing: it develops physical fitness in ways equally beneficial to everyone, from professional mixed martial artists and police officers to weekend softball players.
CrossFit gyms typically start clients in a foundational program where trainers teach the basic movements, such as the squat, dead lift, and pull-up. Every exercise is scalable to a version that clients can complete—a pull-up, for example, can be scaled back to a negative pull-up, a static hang, or body-weight row with gymnast rings. It can also be scaled to a more challenging version, such as the kipped pull-up. After students learn CrossFit's basic movements, they move on to open group classes, which follow the ever-changing WOD, or Workout of the Day. These workouts are short and intense, and they foster camaraderie through frequent team circuits. In addition to supervising WOD class, trainers coach members on nutrition, advocating a caveman-style diet of low-glycemic carbohydrates, monounsaturated fats, and lean proteins such as raptor meat.
1010 Bunnell Rd., Suite 1105
Altamonte Springs
Florida
321-972-8928
Inside the no-fluff, no-frills gym, patrons sweat their way through comprehensive group workouts. Adapted from sports including weightlifting, gymnastics, and track, CrossFit's mélange keeps the body constantly working toward change, against which muscles rebel by bulking up or turning into washboards. During each 35-minute class, both men and women build more than just muscle, as multifaceted sessions also focus on endurance, speed, balance, agility, and flexibility.
For a quick leg up on getting fit, the gym's boot-camp classes immerse students in intense, varied workouts designed to burn fat and whittle away inches quickly. Six days a week, instructors might challenge students to rope climbs, sit-ups, sprints, or kettlebell exercises, always incorporating both cardio and strength training to achieve results as quickly as possible. For those new to the gym's programs, boot camps are an ideal way to gain the strength and endurance necessary to succeed in the more intense CrossFit classes.
397 Enterprise Street, Suite B
Ocoee
Florida
407-584-7172
Extreme Fitness Boot Camp guides clients toward trimmer frames with a medley of ACE-certified programming and nutritional guidance. The fitness gurus' personalized approach to all-around health begins with assessments, which isolate muscular imbalances and help trainees plot weight-loss goals. Boot-camp and personal-training sessions then lead trainees through plyometrics, core, and bodyweight exercises, plus special guest appearances by hip-hop- and Zumba-inspired steps. At home, clients further fitness excellence by leveraging recorded measurements, supplemental routines, and dietary tips on how to eat well instead of eating tire irons.
453 Mark Twain Blvd.
Orlando
Florida
800-503-8979
---