Lake Oswego, OR Indoor Activities
---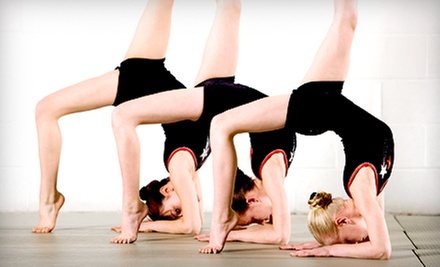 Stafford - Tualatin Valley
---
Recommended Indoor Activities by Groupon Customers
---
Grand Central surrounds its 12 bowling lanes with leather couches and flickering fireplaces, much like a living room designed by PBA great Earl Anthony. High-definition projection screens broadcast music videos high above each lane, and 20 plasma televisions broadcast live sports events at the bar. Grand Central also has a brand new second-level mezzanine, where guests can watch games from above, play shuffleboard, four-way air-hockey, four-way pac-man, or pretend to be gods of thunder.
808 SE Morrison Ave
Portland
Oregon
503-236-2695
On the screen before the trainee, an officer is down in the doorway, while down the hall within the scenario, an assailant shields himself behind a hostage. This is just one of the 160 high-definition real-world tactical scenarios—in addition to 180 virtual-range options—that play on the single-screen Threat Alley and 300-degree Threat Arena platforms, immersing marksmen in the kind of training used by law enforcement, the military, and special operatives. Using modified firearms that eschew ammo for an infrared laser and a CO2 system to produce recoil, each computerized simulator calibrates shooters' virtual shots, producing a recap for up to five shooters per round. The tactical scenarios also supply guests with return-fire belts, which deliver a small shock when either "hit" by virtual enemy fire or when one falls for, "Hey, what's that over there?"
Beyond overseeing their simulated tactical training and virtual ranges, Threat Dynamics' instructors—possessing a mix of military, law-enforcement, and NRA-certification backgrounds—lead classes in both armed and unarmed self-defense.
8250 SW Tonka Rd.
Tualatin
Oregon
503-692-2992
Sunset Lanes strikes a balance between the charm of retro aesthetics and the convenience of modern technology. A stint of more than 40 years in the bowling business has helped Sunset Lanes become a recreational staple in the Beaverton community, even hosting a clutch of competitive bowling leagues. A collection of flat-screen televisions and an automated scoring system help keep the alley up to date, and the lanes include automatic bumpers that guests 12 and under can choose to raise or lower while they bowl. In between frames, the B-Town Bar & Grill reenergizes patrons with specialty cocktails and a menu of hearty comfort foods, which includes oven-roasted subs, Angus burgers, and salads with freshly baked croutons. The expansive space is highlighted by a neon mural that stretches across all 36 lanes and also houses an arcade.
12770 SW Walker Rd.
Beaverton
Oregon
US
The fitness instructors, massage therapists, and holistic well-being specialists at Beaverton Healing Center all have the same mission: to create a positive learning and healing space. To that end, services are geared toward balancing mind, body, and spirit, with offerings such as private and group yoga classes, chakra clearings, and pregnancy massages. The center's motto is "you deserve good things" and that policy is followed from top to bottom—even the floors are cleaned with special H2O steam mops that also coo lullabies to your ankles.
4590 SW Watson Ave.
Beaverton
Oregon
US
503-730-8102
The Greek city-state of Epídavros was a site of healing renowned through the ancient world. Practitioners believed that the body could not heal if the soul was not healthy, and offered holistic health services intended to treat both. Following in this tradition, owners Tara and Don opened the Epídavros Center for Wellbeing.
Guests expand and align their muscles through a range of yoga classes including Hatha, gentle, and restorative sessions geared toward individuals with sore or troublesome backs. Silence drapes the studio during mediation classes, and aerial-yoga classes allow students to feel, if only for a little bit, the sensation of weightlessness normally felt only by astronauts and guys who get their suspenders tangled in forklifts.
223 E Powell Blvd.
Gresham
Oregon
503-667-1500
---