Lake Ronkonkoma, NY Indoor Activities
---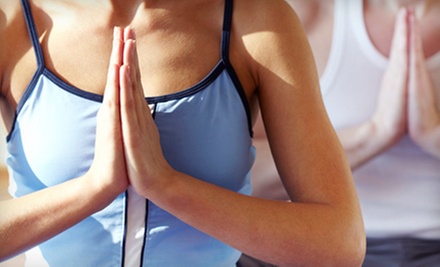 ---
Recommended Indoor Activities by Groupon Customers
---
In the 74 years between the Paramount Theatre's opening night, when people used to line up to see "talkies" for 50 cents, and 2002, when it was voted Best Mainstage Theatre in a Seattle Weekly Reader's Poll, the palatial venue faded and decayed alongside its Roaring Twenties brethren throughout America. Luckily, former Microsoft Vice President Ida Cole saved it from the rubble heap in the mid-'90s when she established the Seattle Landmark Association and vowed to render the Paramount "kissable" once again.
Over the course of seven months, the renovation crew expanded the size of the stage wings to accommodate more ambitious live productions. They also cleared decades of grime from the french baroque plaster reliefs, uncovering long-forgotten designs and causing only one long-dormant horror to snap open its eyes dramatically. They also replaced the gold leaf in the floral designs of the wall medallions, repainted all the surfaces in their original 16 colors, and scrubbed each of the 1.6 million crystal beads in the chandelier by hand with a toothbrush. The original Knabe Ampico player piano was returned to its spot on the four-tiered lobby's lush carpeting, and a 21st-century sound system now shares sonic space with the thundering, luminous sonority of the Paramount's fully restored Mighty Wurlitzer organ. Though the Paramount's calendar runs the gamut from rock concerts to standup comedy to Broadway musicals on the scale of Wicked, its decadent Beaux Arts trappings transport audiences to the days when reality was still black and white.
370 New York Avenue
Huntington
New York
US
631-673-7300
Brightly colored pennants embellish the ceiling at Port Jeff Bowl, but bowling skills demonstrated in the lanes below are what attract attention. Players hurl balls toward pins for fun or team up with peers to play in one of many leagues, divided by age and whether or not a player is tall enough to ride a roller coaster. On Tuesday nights from 9:30 to midnight, athletes enjoy an unlimited amount of fun during Bottomless Bowling. And after hours spent satiating competitive impulses built up over years of being benched during tag, patrons can quench thirsts and appetites with a beer and bite at Splitz Sports Bar. The alley also hosts parties and private events for up to 200 guests, which lets partygoers pair play with pizza, soda, or buffet fare in the 11th Frame Lounge.
31 Chereb Ln.
Port Jefferson Station
New York
631-473-3300
An oasis for arts-loving crowds tired of taking malfunctioning teleporters to Long Island, the cavernous, recently renovated Paramount draws in major acts to spare fans stressful commutes. The buxom venue buzzes with a true rock 'n' roll vibe, beaming with a nocturnal color scheme decorated with whimsical local art and exposed brick walls.
370 New York Ave.
Huntington
New York
631-673-7300
When combined, the thunderous rolling of balls, clattering of pins, and whip-like clashing of high-fives form the soundtrack for Maple Family Centers' string of family-owned alleys. Open seven days per week, each emporium's array of slicked lanes host everything from youth programs and leagues to birthday parties as competitors of all ages duel with or without bumpers. During cosmic bowling on weekend nights, Maple Family Centers honors the sport's discothèque origins with glowing lanes and thumping tunes. A full menu of pub fare re-energizes fatigued fingers, and on-site pro shops help improve players' games by providing the latest equipment or fitting older balls with new prescription glasses.
999 Conklin St.
Farmingdale
New York
631-249-4300
Settle traffic arguments by challenging an opposing driver to a duel on Boomers!'s speedy go-carts. Or just cruise solo, banking curves and outdriving total strangers in a wild day of rubber-burning and dust-eating. For crashtastic thrills, climb aboard a bumper boat and drift on the waterscape, floating amok and gleefully broadsiding fellow captains. A bit of the briny seeps into Boomers!'s mini-golf range, where it creates a sparkling blue hazard to complement the verdant greens. Finish the day with a feeling of accomplishment that comes only from climbing Boomers!'s big, giant rock wall. The 32-foot climbing surface has a variety of handholds and different climbing options, so explore them all with the three climbs. Be sure to check Boomers! Medford's hours before heading out.
655 Long Island Avenue
Medford
New York
Inline 1 Sports Center's 3,600-square-foot fun park is divided into four dynamic zones—a bounce house, an extreme skate park, a mini-golf course, and an indoor sports center—giving kids a chance to try their hand at a variety of activities and play. The safety-minded staff keeps eagle eyes trained on little ones and teenagers as they flit through the facility.
Inline 1 Sports Center's locally inspired mini-golf course sends players of all ages through a nine-hole labyrinth, in which they must putt past the yellow plane at MacArthur Airport, through Mount Sinai High School, and under the Stony Brook Post Office. The skate park's 11-foot vertical ramp and rails invite adrenaline junkies to test their skateboarding and inline-skating skills. Meanwhile, the facility's bounce house engages little ones with air-filled slides and obstacle courses, and the sports center houses volleyball courts, soccer fields, and field hockey to inspire friendly competition.
In between challenging kick flips and exhilarating volleyball games, the staff welcomes players to refuel at the onsite Cuzzin's Smoothie Cafe and Grill. Inline 1 Sports Center also opens its doors to kids' parties, tournaments, field trips, and summer camps, in addition to open play.
269 Rte. 25A
Mt. Sinai
New York
631-474-2900
---