Lake Worth, FL Outdoor Activities
---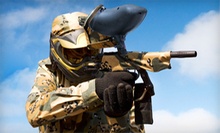 Wooded terrain & man-made shelters create opportunities for players to test tactical strategies
---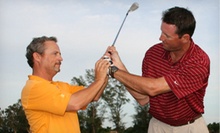 40 years' worth of professional instruction and high-speed video at 300 frames per second team up to help students improve swing mechanics
---
Recommended Outdoor Activities by Groupon Customers
---
For a decade, LunaFest has raised awareness about breast cancer and connected women across the U.S. by screening short films made by, for, and about women. Each year, the nine selected films range in genre from comedy to drama and explore themes such as body image, childbirth, and gender identity. The profits from each LunaFest screening benefit the Breast Cancer Fund and other local nonprofits nationwide. To date, the festival has featured more than 92 filmmakers and raised nearly $1.2 million dollars for charity.
550 S Rosemary Ave., Suite 236
West Palm Beach
Florida
561-837-8077
Palm Beach Segway Tours' experienced and witty guides lead motorized conga lines through Palm Beach and the historic downtown of West Palm Beach. Wind cascades over helmeted noggins as mansions, yachts, and museums scroll by, set against a tropical backdrop of beaches and sea creatures. Intrepid tourists may also rent 49 c.c. retro gas scooters, the same vessels that Italian explorers piloted when they discovered America in 1958.
330 Clematis St., Suite 116
West Palm Beach
Florida
561-283-8818
Move Your Feet Sports' hour-long lessons teach all ages and abilities to serve and volley like professional bowlers who used to be tennis title holders. Classes for beginners, intermediate players, and advanced players ($25 each) are available at all three facilities. The staff of experienced instructors pump each hour-long lesson full of heart-pounding cardio moves, skill-building exercises, and techniques to crush competition like monster trucks crush hot-dog carts. Look under the Groupon tab on Move Your Feet Sports' registration page to see class options.
410 Evernia St. #109
West Palm Beach
Florida
US
561-290-0511
Once attendees master segway skills during a 20- to 30-minute orientation session, the expert guides at The Electric Experience whisk them away on a one- or two-hour trek through Delray Beach. Tours whizz down serene paths and quiet neighborhood streets in between stops at public beaches and the Sandoway House, where guests can take turns feeding a shark. As guides expound on Delray Beach's history, tours amble into Veterans Park, swing by manatees luxuriating in their natural habitats, and weave their way among the marina district's striking architecture. Afterward, The Electric Experience can equip visitors with sun-shielding gear for the beach, electric bikes for unguided rides, or folding bicycles that patrons can refold into origami swans to ride on ocean expeditions.
1047 East Atlantic Avenue
Delray Beach
Florida
561-865-5522
Shannon "The Cannon" Hudson is an International Kickboxing Federation world champion, a fifth-degree black belt in japanese shotokan karate, and a survivor of more than 70 bouts in the ring—yet, one of his most influential titles is "father." With two kids clinging around his waist like a squirmy fanny pack, Shannon started brainstorming a way to channel his boxing and kickboxing training into a quick, effective workout that even those who are busy or out of shape could tackle. The result was 9Round, a 30-minute routine of aerobic, anaerobic, and resistance moves divided into a circuit of nine stations. The ever-changing series of workouts maximizes morale and results and minimizes boredom.
His trainers launch the workouts every three minutes, motivating exercisers through each station—which might include jumping rope or pummeling speed bags. Online nutritional counseling supplements the workouts, teaching patrons how to construct and eat healthful meals instead of falling back on old habits, such as snacking on cheese sculptures.
910 N Congress Ave., Suite 100
Boynton Beach
Florida
561-732-9889
The Olympic-size skating rink and gym at Palm Beach Ice Works encompass both a high-tech training facility and an ample arena for patrons to glide unencumbered. The spacious 58,000-square-foot facility caters to a trio of skaters: figure, ice hockey, and henchmen who are learning how to get around a supervillain's arctic lair. On and off the ice, athletes undergo conditioning and choreography with dedicated coaches, while amateur skaters can gain total control of the rink during designated hours, feeling the rush as their rented blades slice through the glossy surface with ease.
1590 N Florida Mango Rd.
Palm Beach
Florida
---