Lakeside, FL Drs and Health Practioners
---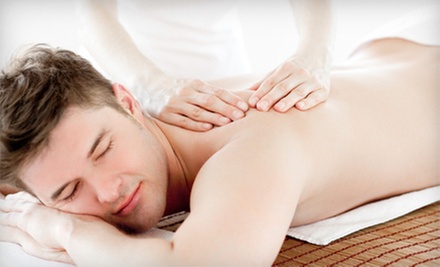 Bellair-Meadowbrook Terrace
---
Drs & Health Practitioners Deals
---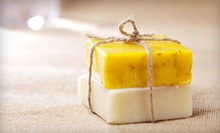 Registered nurse, medicine woman, and herbalist Dawn helps clients concoct soaps and scents for soothing and healing aromatherapy products
Use Monday 6:00am - 9:00am
---
Recommended Drs & Health Practitioners by Groupon Customers
---
As an avid athlete in his spare time, Doctor of Chiropractic Kent Owens knows what's at stake when it comes to maintaining a strong, properly functioning spine. At Dr. Owens's own advanced chiropractic center, Core Family Health and Wellness, he puts his years of education—both on the field and in the classroom—to use as he gently adjusts spines and soothes aching muscles with massage therapy.
Though it is highly sanitized and filled with a dizzying array of advanced equipment, the ivory-toned clinic maintains a warm, non-intimidating atmosphere. This may be due to Dr. Owens's friendly smile and demeanor as he sits behind the controls of a NASA-certified nerve-analysis machine or patiently explains to terrified clients why their x-rays look a lot like skeletons. Committed to holistic well-being, Dr. Owens also offers a weight-loss program that focuses on quickly pinching waistlines without relying on a crash diet. His doors remain open to clients with questions, and he even hosts a series of patient-appreciation events aptly entitled Dinner with the Doc.
4130 NW 37th Place, Suite A
Gainesville
Florida
Photographs of locals sporting designer frames grace the walls of Gainesville Opticians' latest display room, cluing first-time visitors in to the optical boutique's long history as a community staple. One of the staff's licensed opticians began her relationship with the store as a customer at the age of 8; this kind of decades-long dedication remains a point of pride among the entire staff, who specialize in crafting lens-and-frame combinations that blend functionality with style from the ocular world's top designers. Rather than rush through the all-important fitting process, staff members will gladly take up to two hours to walk each customer through the store's frame collections, matching their personal style with selections from Paul Smith, Lunor, Ray-Ban, and others. The store's eyewear sign-out policy allows customers to take a set of frames home before buying, ensuring that the glasses in question don't clash with territorial hats and scarves.
4220 NW 16th Blvd.
Gainesville
Florida
352-271-3338
Doctor of Chiropractic Joe Burnham and a team of massage therapists help keep spines in line with custom chiropractic services tailored to treat a variety of ailments. The staff also softens creaky joints, increases mobility, and boosts circulation with deep-tissue massages doled out in 60-, 90-, and 120-minute sessions. Dr. Burnham is available for appointments on Tuesdays and Thursdays from 9 a.m. to 6 p.m. as well as Saturdays from 8 a.m. to noon.
155 Blanding Blvd.
Orange Park
Florida
904-310-4563
Cristina Gillis first came to Chinese medicine not as a student, but as a long-time allergy sufferer. The immediate relief of her many symptoms didn't just make her feel better, it also sparked a journey of self-discovery and a deep desire to help others to free themselves from pain and illness. The licensed acupuncturist now pays it forward at Amelia Acupuncture, where she strives to alleviate maladies with several styles of acupuncture.
Gillis specializes in five-element acupuncture, a westernized method that uses fewer needles and is based on the belief that illness is the result of emotional and spiritual causes. She also employs the mei zen method of cosmetic acupuncture, which aims to stimulate collagen production and blood flow to reduce wrinkles. Her training in Chinese medicine and certification in Chinese herbs further facilitates patient wellness, as do auriculotherapy acupuncture sessions, which focus only on the ears to address conditions such as stress, addiction, and the annoying ability to hear dog whistles.
2188 Sadler Rd.
Fernandina Beach
Florida
904-206-9887
New Day Wellness's team of seven licensed physical therapists—including a vestibular rehab specialist—addresses issues from Parkinson's disease to the side effects of stroke. Staffers administer traditional therapies as well as treatments with the LiteCure laser, which penetrates deep into inflamed tissues and soothes damaged cells with floods of protons. They also tend to high-risk patients with preventive-care treatments, such as simple exercises that can reduce the risk of falls in those older than 65.
3700 NW 91st St., Suite E300
Gainesville
Florida
877-639-1177
For Sarah Wilde, therapy is both a passion and a pursuit. Her journey of healing began when she was a student at the Art Institute of Chicago and found her paintings to be a form of personal therapy. She splashed acrylics onto canvas and mixed them with bits of sand and leaves, creating swirling gases in the cosmos as a way of connecting her inner life with the outside world.
Once Sarah's studies came to an end, she directed her passion into massage therapy to help people to achieve the same wellness she felt while painting. She explored a variety of Eastern medicine techniques, including acupuncture, reiki, and energy medicine treatments, and she founded Dancing Phoenix, named for a mythical bird that, according to a Chinese proverb, ushers in peace and tranquility when it dances and does the Worm.
The wellness center's walls, washed in a light teal hue, couple with Hindu and Buddhist statues to help to evoke that peace. Patrons sip complimentary tea and wine while they wait for treatments in a room bathed in the soft glow of tea lights and filled with the scent of eucalyptus and lavender aromatherapy oils.
321 10th Ave N.,
Jacksonville Beach
Florida
904-651-0940
---