Lakeville, MN Drs and Health Practioners
---
Recommended Drs & Health Practitioners by Groupon Customers
---
Today's deal can boost your healing factor into Wolverine territory without having to undergo outpatient adamantium injections. For $37, you can get a full exam, consultation, and adjustment from either Whole Family Chiropractic in St. Paul (a $135 value) or The Family Wellness Institute in Minneapolis (a $147 value).Skeletons: Chiropractors typically work their magic through skin and muscle, but direct access to the vertebrae will allow them to realign your boney corpus, whether you're preparing for a night of singing Cab Calloway in a cartoon cemetery or recovering from the arduous cycle of perpetually dropping from the rafters on a system of pulleys and wires.
2221 Ford Pkwy #200
St Paul
Minnesota
US
Naturally remedy health-related woes with today's Groupon: for $35, you'll get a 75-minute consultation and session at Point Acupuncture and Asian Medicine, a $70 value. Your initial session includes a plan-determining discussion and acupuncture treatment (which may involve a combo of cupping, moxibustion, and/or electric stimulation).Independently wealthy, Raines accepted only kindness and handwritten letters of thanks in exchange for his services. Riding alone on his motorcycle, Diana, Raines stopped in his rambles just long enough to thwart local corruption, do some acupuncture, and capture the heart of any woman foolish enough to fall for him. A movie featuring Reno Raines, rogue acupuncturist, is set to be released soon, tentatively titled The Acupuncturist Who Travels Around and Gets Into Adventures.
236 S Cretin Ave.
St Paul
Minnesota
US
Illuminate the room with your gleaming, healthy smile, and cut electrical bills into attractive heart shapes thanks to Dr. Ellie Mahmoodi's chomper-cleaning skills. A dental-school graduate of the University of Minnesota and member of several dental associations, Dr. Ellie knows that visiting a dentist can be a very stressful experience. That's why Serenity Dental is committed to providing a relaxing atmosphere and spa-like amenities that are more soothing than floating down a lazy river of bubbly ginger ale. Your visit includes comfy perks such as complimentary beverages, warm neck-wraps, aromatherapy, and lavender-scented warm towelettes in an inviting, pastel-colored atmosphere fitted with comfy chairs.
563 Bielenberg Drive Suite 210
Woodbury
Minnesota
Each of the three chiropractors at Premier Sports and Spine Center has a specialty in treating athletes and rehabilitating sports injuries. In turn, they take extra time before any treatment to figure out the root cause of a patient's pain or discomfort. They'll then draw from a wide variety of techniques that help to treat such ailments as headaches, back pain, neck pain, shoulder pain, and tennis elbow.
After consulting with each patient, the chiropractors can realign the spine using manual adjustments, or untie any triple-knotted muscles using massage therapy; they even harness ultrasound wave technology that can treat scar tissue. The specialists also focus on preventing injury; to that end, the center has created customized exercise programs, or they can tape up one's feet to help the muscles maneuver more smoothly.
8577 Columbine Road
Eden Prairie
Minnesota
952-479-0043
At Family Wellness Center, Doctor of Chiropractic Craig Anshus blends traditional chiropractic therapies with nutritional counseling, acupuncture, and soothing therapeutic massage. Dr. Anshus and his staff hone in on imbalance and structural problems in the body using detailed exams and digital x-rays, then devise a holistic treatment plan that takes into account the entire body. Practitioners prescribe corrective exercises to fortify the body, postural screening to break bad habits, and therapeutic massage to break up chronic stress patterns in the musculature.
7501 80th Street South
Cottage Grove
Minnesota
651-459-2225
Founded by Dr. Stephen Joffe and Craig Joffe, a father-and-son team who used LASIK eye surgery to correct their own vision, Joffe MediCenter has four locations across the country where expert ophthalmologists use advanced diagnostics to conduct each custom wavefront LASIK surgery. Treatment begins with a free, noninvasive examination with Bausch & Lomb Orbscan and Zywave mapping systems—derived from technology developed for astronomy and physics applications. They generate a 3-D model of each eye, which, like a fingerprint or favorite line from The Princess Bride, is unique to each person.
Upon assessing the results to confirm LASIK candidacy, doctors schedule an in-office surgery in their state-of-art clinic. The LASIK procedure is designed to eliminate your need for glasses and contacts regardless of whether you suffer from nearsightedness, farsightedness, or astigmatism. The vast majority of patients experience 20/20 vision the next morning after treatment. After the procedure, doctors will schedule postoperative exams.
2311 S Wayzata Blvd.
Minneapolis
Minnesota
877-895-6333
---
---
Drs & Health Practitioners Deals - Recently Expired
---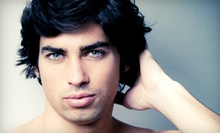 Technicians points laser energy at scalp to boost blood flow and strengthen follicles to create thicker, stronger hair
---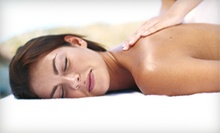 Therapeutic massage increases joint flexibility, enhances sleep quality, and increases circulation
---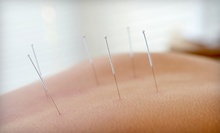 A licensed acupuncturist augments acupuncture with advice on herbal medicine, food therapy, and lifestyle changes to foster optimum health
---
---