Things to Do in Lakeville
---
Recommended Things to Do by Groupon Customers
---
With only three home-turf games remaining in the season, cheer on the Twin Cities' fearsome squad of sassy ladies as they run, pass, tackle, kick, shimmy, teleport, twirl, and crank call their way across the gridiron. But don't expect any shortened fields, wussy tear-away flags, or altered rules just because the players have little use for a cup—this is straight-up football, right down to the earth-shaking QB sacks, high-flying Hail Marys, and tackles that pack their own crater. This hard-hitting action, coupled with intricate strategic plays, provides more entertainment than a shaky washing-machine race through a corn maze. Additionally, on May 8, Burnsville High School will host a BirdieBall golf tournament prior to the Vixen game (not included with the Groupon), which will feature par 3 holes, field goal drives, various prizes, and an opportunity to pair football with the most brutally unforgiving of sports.
600 E Highway 13
Burnsville
Minnesota
Divers as young as 12 years can learn to operate temporary gills in a Discover Scuba class at Scuba Center. Before you take your first dip, a PADI-certified instructor will give you a brief poolside orientation to ensure you are prepared for everything that blows bubbles ahead. Then from the heated comfort of Scuba Center's indoor pool, your instructor will teach you the tricks of the underwater breathing trade. All required scuba gadgetry is included with this Groupon; you just need to bring a swimsuit and towel.
1571 Century Point
Eagan
Minnesota
Uproarious cheers from the crowded stands compete with roaring engines zooming down Raceway Park's 1/4-mile banked asphalt track. Between April and September, weekly race events invite late-model, short-tracker, and mini stock cars to compete against one another in races that culminate in a final karaoke lap. Other festivities include Friday Night Destruction events, where motorcycles, trailers, and school buses put their axels to the test. Raceway Park also puts fans behind the wheels of real track cars during occasional racing-experience events.
1 Checkered Flag Blvd.
Shakopee
Minnesota
Several years ago, Ken Smith and Chase Williams were typical door-to-door salesmen. In need of a gimmick to boost sales and a quicker mode of transport, the duo tried riding Segways and immediately fell in love. Eventually, they turned their love for the two-wheeled transporter into their current venture, All American Segway. Their company provides all manner of Segway engagement, including guided Segway tours that offer rolling educations in local history and wildlife. Customers can also discover the revolutionary devices on their own by renting out Segways for recreational use, private parties, or as a friend for a lonely office chair or shopping cart.
15609 Highview Dr.
Apple Valley
Minnesota
US
507-206-0988
Before their show, guests of the Burnsville Performing Arts Center peer out the lobby's two-story glass walls to the skyline of Minneapolis. Shaking off the inspiring sights of civilization, they enter into a world of entertainment and make believe. Inside the 1,014-seat auditorium, the proscenium stage spotlights actors and musicians, and striking metal cutouts line the walls. When lit from behind, these cutouts create a tangle of shadows and light reminiscent of a child's dream or the opus of an insane shadow puppeteer. The center also hosts a 150-seat Black Box theatrer, as well as an expansive art gallery and rehearsal area.
12600 Nicollet Ave.
Burnsville
Minnesota
952-895-4680
For 53 years, the Saint Paul Chamber Orchestra has engaged eardrums with a vast repertoire of classical masterpieces and 128 newly commissioned works, earning 15 ASCAP awards for its adventurous programming. This season, the distinguished troupe hosts a quintet of internationally acclaimed artistic partners, a group that consists of visiting conductors, singers, fog horns, and musicians whose varied styles diversify the orchestra's huge selection of performances. During a marathon concert season, the orchestra's nimble bows and lusty horns leap and dash through the notes of Mendelssohn, Schubert, Haydn, and Mozart in dozens of concert dates. Awe strikes audiences during a rousing performance of Beethoven's Piano Concerto No. 1 (November 25–27), and Dawn Upshaw—recipient of a rare MacArthur Genius Award—sings sweetly in "Upshaw Sings Ravel and Debussy" (February 16 and 18). Many Friday and Saturday performances also include free preconcert discussions, which bring scholars, guest artists, conductors, and musicians to chat with audiences about the upcoming performance and their favorite mac 'n' cheese recipes.
12650 Johnny Cake Ridge Rd.
Apple Valley
Minnesota
952-432-6351
---
---
Things to Do Deals - Recently Expired
---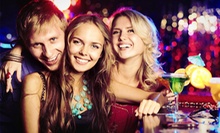 A luxury limo ferries groups to three of the city's exclusive nightclubs, gaining them VIP access that avoids the outdoor lines
---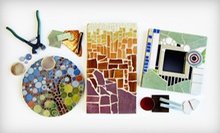 Beginners design and assemble a mosaic, learn to cut and glue tiles, and watch a demonstration on proper grouting
---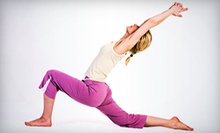 With 90 classes offered a week, students work through poses in YogaFlow classes or sweat in spin, boot camp, kettlebell, & Pilates sessions
---
---