Beauty & Spas in Lakeway
---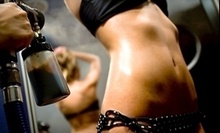 Use Sunday 12:00pm - 5:00pm
---
Recommended Beauty & Spas by Groupon Customers
---
At Laser Therapy Clinic Of Austin, highly trained technicians––some of whom have performed more than 20,000 laser procedures––do more than just zap away unwanted hair. They also make sure their clients enjoy customized treatment plans and utter privacy. No two clients are ever in the clinic at once, ensuring total patient-staff confidentiality and exclusive access to the waiting room's stock of Highlights magazines. To keep patients comfortable during treatment, the staff wields only FDA-approved GentleLase lasers by Candela, which are equipped with a skin-soothing cooling device and may also be used to treat spider veins, wrinkles, age spots, and hemangiomas. Complimentary consultations take into account factors such as general health and skin type before determining treatment routes for each client, and technicians keep flexible hours to accommodate all kinds of schedules.
4422 Packsaddle Pass, Suite 202
Austin
Texas
512-693-4247
Amid leafy foliage and tribal art adorning earth-toned walls, Austin Laser Clinic's experienced physician and laser technicians wield beams during aesthetic treatments. Led by medical director Dr. Joanne Davis—who got her start in laser application by volunteering for a nonprofit that removed gang-related tattoos—the experienced team tends to patients in private treatment rooms. There, lasers work to evict unwanted hair or spider veins. The clinic specializes in tattoo removal, erasing, reducing, or correcting unwanted designs or out-of-date treasure maps.
2310 S Lamar Blvd., Suite 104
Austin
Texas
512-447-7546
On Austin Dermagraphix's bold burgundy walls, bright graffiti murals in primary yellows, blues, and greens leap out at the eye. These vivid works of art overlook Jose Gonzalez as he hunches over arms, legs, and backs, embedding them with any style of tattoo, such as 2-D cartoons or life-like portraits of Nikola Tesla. To do so, Gonzalez draws upon his background as a graffiti artist in Puerto Rico as well as his bachelor's degree in painting. He joins another resident artist, a piercer, and a laser tattoo-removal technician at the shop, where the top of the wall around the reception desk wears a crown of gold trophies amassed by the staff.
6400 S 1st St., Suite D
Austin
Texas
512-520-9771
Drag races, the Roadrunner, and waxing treatments at Wax That! all have one thing in common: they are super quick. Proprietor Lorie Young, who left a career in the technology field to become an aesthetician, specializes in speed waxing services for men and women. Big-ticket body parts, like the entire bikini area or back, only take 15 minutes, or even less if Lorie stealthily waxes them as patrons check in at reception. She'll also smooth out lips, underarms, and legs inside her orange-hued treatment room, or adorn bikini areas with Swarovski crystals during vajazzle treatments.:m]]
2900 S Congress Ave., Suite 205
Austin
Texas
512-789-8019
For Jennifer Wagner at MicroAustin, beauty doesn't need to be pain. In fact, her website boasts that achieving tighter, smoother skin through microcurrent technology can be downright euphoric. During her face- and body-sculpting treatments, she and her staff employ electric currents to firm skin on the face, chest, stomach, arms, and whoopee-cushion trigger. Since the microcurrents are similar to the body's natural electric currents, the treatments are not painful and results appear almost immediately.
12400 Hwy. 71 W, Suite 210
Austin
Texas
512-940-1356
At Lashes de Bella, aesthetician and lash specialist Michelle Flores augments sparse eye lines with volumizing lash extensions that are bonded in place one lash at a time. NovaLash medical-grade adhesive grounds the extensions, which range from synthetic styles to a high-gloss faux-mink fringe whose curled design is more lightweight than an invisible man's photo album. Because ocular enhancements keep time with lashes' natural life cycle, clients often schedule touchup appointments two, three, or four weeks after initial applications to keep peepers primped. Flores also de-fuzzes pelts with face and body waxing, from meticulous brow and lip pruning to full leg deforestation and design Brazilians.
1611 S 1st St.
Austin
Texas
512-945-4479
---