Things to Do in Lakewood
---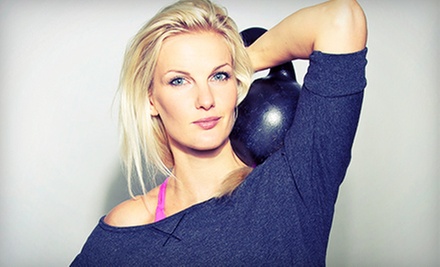 ---
Recommended Things to Do by Groupon Customers
---
Public and private tours of NYC's top pizzerias by bus and on foot.
53 Spring Street
New York
New York
US
212-209-3370
NY Waterway's tours are the prime way to see NYC, whether you see it every day or woke up in Manhattan yesterday with no idea of how you got there. The knowledgeable tour guides make the cruises engaging by dredging up historical details and sharing fascinating facts while dodging mermen and beached JumboTrons. NY Waterway makes it easy to reach the watery way with free shuttle buses that run along popular city routes. At the wave of a hand, the red, white, and blue buses will pick you up and take you straight to Pier 78, where the boats depart. After your tour, the shuttle will be waiting to take you back inland.
W 38th Street at 12th Avenue
New York
New York
Sip the nectar of life while learning how to accurately discern the difference between nutty life and oaky life with today's delicately fermented deal. For $95, you get one admission to any 2010 premium VIP all-inclusive tour from Long Island Wine Country. Your Groupon is good until year's end and gets you access to whichever event you would like to attend, although a $50 surcharge will apply to the August 14th Summer Never Ends tour with the Lobster Bake dinner. Wine may contain trace amounts of alcohol and other things unsuitable for minors (grapes), so tour-goers must be at least 21 years of age.
90 E 42nd St.
New York
New York
US
As husband-and-wife botanists Nathaniel Lord Britton and Elizabeth Gertrude Knight Britton explored the majestic Royal Botanic Gardens, Kew, Elizabeth asked a question that would bloom into something huge.
"Why couldn't we have something like this in New York?"
When the couple returned, they threw themselves into exploring that idea. In 1891, the state set aside land for the project, and private financiers including Andrew Carnegie, Cornelius Vanderbilt, and J. Pierpont Morgan matched the city's financial commitments. In 1896, Nathaniel Lord Britton became The New York Botanical Garden's first director.
Today, the garden's mission is to be "an advocate for the plant kingdom," aiming to lead the charge to document every species of plant and fungus on the planet. Varied terrains unfurl across its 250 acres, including rolling hills, waterfalls, and 50 acres of the forest that once blanketed New York City. All told, there are more than a million plants within 50 gardens and plant collections.
Visitors can learn how to manage their own plants at the Home Gardening Center, which opened in 2005, then enter the Enid A. Haupt Conservatory—a New York City landmark that was unveiled in 1902 as the country's largest Victorian-style glass house. Rotating exhibitions and family events give visitors a reason to come back every season, and there are plenty of hands-on activities for kids, such as digging in the dirt until they reach hot magma in the Ruth Rea Howell Family Garden.
2900 Southern Blvd.
Bronx
New York
US
800-322-6924
On the Statue & Skyline cruise, you'll step aboard the Manhattan, Classic Harbor Line's 1920s-style commuter yacht, and set sail for a 90-minute cruise past Battery Park, the Financial District, Governor's Island, and the Statue of Liberty, as well as parts of Queens and Brooklyn, including the Williamsburg, Manhattan, and Brooklyn bridges. You'll get a 360-degree view of New York's magnificent architecture from the ship's cozy, enclosed back-deck observatory.
62 Chelsea Piers
Manhattan
New York
---