Lakewood Indoor Activities
---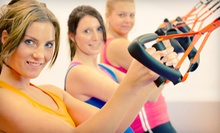 Boot-camp classes transition between indoor and outdoor activities such as TRX training, weight training, and kickboxing
---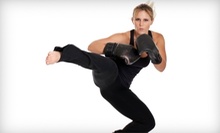 Instructors combine ballet, dance, Pilates, cardio & strength training exercises into barre workouts that create lean muscles & strong cores
Use Monday 7:00am - 9:00am
---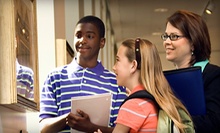 Golden History Center houses collection of 15,000 items illustrating town's history & Astor House preserves hotel décor from 1867 founding
Use Today 11:00am - 4:00pm
---
Recommended Indoor Activities by Groupon Customers
---
• For $35, you get a 10-class punch card for any child or teen dance classes (a $150 value). • For $35, you get a 10-class punch card for adult Zumba classes (a $75 value).
3625 W Bowles Ave. , Suite 17
Littleton
Colorado
Zumba Pachanga offers up a steaming platter of exercise that's more enjoyable than riding manatees. Zumba combines thrumming Latin rhythms and music with simple, heart-pumping choreography. Owners Jamie and Felix Ojeda are bilingual, energetic, and certified Zumba enthusiasts itching to instruct fitness pilgrims on the rhythms of salsa, cumbia, bachata, samba, and more. Though Latin dancing brings forth collegiate memories of doing the Cotton Eye Joe during Dead Languages 101, in actuality it emphasizes movement through the hips and waist to build core strength and burn calories. Partake in this dance feast with the studio's flexible schedule, which offers classes six to seven days a week at a variety of times and includes the new Zumba Toning class that incorporates weighted sand sticks and strength training into traditional Zumba moves. Each class lasts for about 60 minutes.
8964 E Hampden Ave.
Denver
Colorado
---