Concerts & Events in Lantana
---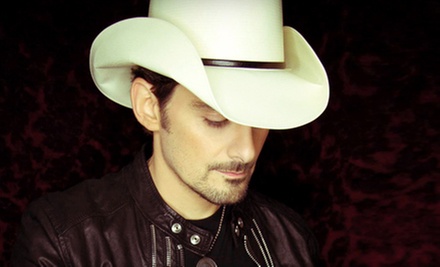 Royal Palm Beach-West Jupiter
---
Recommended Concerts & Events by Groupon Customers
---
As they continue to find their ice-footing this year, the Panthers strive to wrest control of the NHL's jungle gym by dominating visiting pucksters on their home ice. Witness the squad's skate-borne feats of athleticism as they attempt to vanquish their Eastern Conference foes the Ottawa Senators, New York Islanders, or Toronto Maple Leafs. Premium lower-bowl seating gets spectators close enough to see the intricate weaving of line formations and collect ice flecks from the players' skates to make snow cones. Your exact stadium location will be determined upon your arrival, and groups must purchase tickets together for consecutive seats if they don't want their painted torsos' letters to accidentally spell, "Flo, rid a pant. Hers."
1 Panther Pkwy.
Sunrise
Florida
The original Strikers were born in 1977, when the Miami Toros moved to Broward County. Donning their popular red-and-gold hooped uniforms, the team experienced instant success—so much so that Lockhart Stadium underwent two seating expansions to accommodate the club's rapidly growing fan base. During those years, a playoff game between the Strikers and New York Cosmos drew a crowd of 77,691, which still stands as the record for a U.S. Pro League soccer match and most people squished into a single soccer net.
Even with all their success, the Strikers relocated to Minnesota after the 1983 season. The team returned five years later, and for more than two decades, competed as part of several leagues. Finally, after a failed attempted to bring Major League Soccer to Miami, the Miami FC of the United Soccer League decided to officially adopt the Strikers moniker and move to the North American Soccer League for the 2011 season. The Strikers didn't waste any time announcing their rebirth, as they made the league's championship series that same season.
1301 NW 55th St.
Fort Lauderdale
Florida
On April 26-28, the Deerfield Beach Wine & Food Festival unites friends and neighbors with gourmet food, fine spirits, and live music from the tri-county region throughout a three-day celebration. When not hunkering down for starlit picnics or strolling through Quiet Waters Park, attendees can expand their palates with wine-and-food pairing workshops, an around-the-world tour of wines, and seminars by an international cadre of wineries. Showcasing the rich culinary heritage of the region, the food tastings run the gamut from hearty braised-beef dishes of English-pub fare to fresh seafood dishes of South Florida to fondue. Friday invites guests to a vineyard party backed by live music, where they dig into lavish four-course feasts accompanied by glasses of wine selected by professional sommeliers. On Saturday, ticket holders stroll through the park's scenic avenues to savor decadent chocolates, top-shelf wines from Europe and the Americas, and a spread of cuisine from local Mexican, Greek, American, Italian, and fusion restaurants. The Deerfield Beach Wine & Food Festival sends patrons off with a relaxing outdoor Sunday-morning brunch chock-full of fresh seafood catches, buffet stations of European breakfast fare, and bloody marys and mimosas. As guests nibble and sip to their hearts' content, they're serenaded by the dulcet tones of Gyorgy Lakatos.
E Camino Real & Federal Hwy.
Boca Raton
Florida
During the Superhero Scramble, racers of all fitness levels tear across over eight miles of arduous terrain littered with more than 25 body- and mind-challenging obstacles. Participants must wade through mud and, to reach the finish line, persevere through a barrage of Super Slime generously donated by retired Ghostbusters.
Upon completing the race, athletes ride their endorphin high into a party stocked with ice-cold beer. There, they can mingle with other contestants, sway to live music, and see awards doled out to the fastest runners. Male and female Scramble Gamble contestants compete for a cash prize that can cover the cost of replacing the engines in their sneakers. The benefits of the race extend beyond the Gamble winners, too—the organizers donate 5% of each registration fee to charity.
401 S Powerline Rd.
Deerfield Beach
Florida
For 42 years, the venerable auto show has rolled out a fleet of vehicles for the perusal of customers while raising more than $250,000 for the Ronald McDonald House Charities of South Florida. More than 1,000 of the latest vehicular creations from manufacturers such as Cadillac, Chevy, and Buick lounge throughout the space, beckoning auto enthusiasts with their sleek frames and glove compartments filled with cupcakes. This year's exhibitions include ride-along demonstrations of alternative fuel vehicles such as the Nissan Leaf and Chevrolet Volt, and Topless In Miami, a beach-themed showcase of convertibles from the likes of Mercedes and Jaguar.
1950 Eisenhower Blvd.
Fort Lauderdale
Florida
The balmy April air seems warmer as sonic webs of reggae and island music weave their way throughout the Martin County Fairgrounds. Backed by a laid-back symphony of live steel drums and vocals, visitors to the third-annual fete wend through merchant stalls and scope out displays of marine-themed art and new and used fishing or boating equipment, including rods, kayaks, and lures flavored like medium-rare worms. A public boat auction draws bids on new and used watercrafts, while an antique boat show recalls seafaring days of yesteryear. A host of sage boating and fishing gurus helm workshops and seminars throughout the festival, waterlogging attendees' neurons with nautical topics. To prevent growling stomachs from interrupting precious boat-gazing time, festival chefs whip up toothsome seafood to remind eaters of their love for the sea and quests to eat every inch of it.
1200 SE Federal Hwy.
Stuart
Florida
---