Lauderhill, FL Drs and Health Practioners
---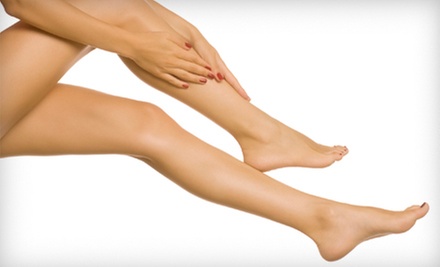 ---
Drs & Health Practitioners Deals
---
Recommended Drs & Health Practitioners by Groupon Customers
---
At Any Lab Test Now, HIPAA-compliant technicians help clients take control of personal health by readily performing standard laboratory procedures such as food-allergy tests, STD tests, DNA tests, and basic checkups. Since 1992, the advanced health-care facility has made medical laboratory testing available to the general public, and it welcomes clients without appointments, health insurance, or experience in riding a giant centrifuge at a state fair. In addition to individual health tests, the staff offers employment solutions and screenings to ensure safe and drug-free workplaces. All tests at Any Lab Test Now are performed confidentially.
23016 Sandalfoot Plaza Dr.
Boca Raton
Florida
561-237-5009
Doctor of Chiropractic Lance Wald has integrated acupuncture and nutrition into his practice at Deerfield Health and Wellness Center since opening its doors in 2000. Dr. Wald earned his degree at Life University in Marietta, Georgia, thereafter developing what he calls a "structural" approach to health. Balancing a patient's diet and energy complements a traditional approach to pathology, in which palpation, x-rays, and biting criticism from the doctor's mother-in-law quickly reveal old wounds that may be healed with adjustments and massage therapy. He and his team use this system to alleviate symptoms and set up maintenance plans for long-term health. In addition to his focus on holistic care, Dr. Wald specializes in relieving injuries from car accidents and athletics.
100 S Military Trl., Suite 18
Deerfield Beach
Florida
954-570-4080
At Sleep Dentists, patients can opt to sleep through their appointments. Dr. Lee Weiss is an anesthesiologist, supporting a team of dentists and oral surgeons with his expertise in sedation dentistry and general anesthesia and skill at appreciative pats. Dr. Weiss says of patients, "Once they know they can go to sleep, they can take a deep breath." Aside from performing surgical procedures, the team maintains the beauty and sturdiness of teeth with basic cleanings, whitening, and Invisalign aligners.
817 S University Dr., Suite 103
Plantation
Florida
954-424-6500
AppwoRx CEO Christopher Cabell knows that the phrase, "There's an app for that," isn't quite true. While there are thousands of smartphone apps that can do a wide variety of tasks, there aren't many that are made specifically to address an individual user's particular needs. His drive to bring personalized software to devices gave birth to AppwoRx, a company that specializes in creating applications for tablets and smartphones.
21097 N.E. 27th Ct., Suite 330
Aventura
Florida
At SEDA Dental, Drs. Kenneth D. Rubinstein and Alexander I. Wang head a team of implant specialists, periodontic surgeons, and dentists at six locations. The team combines their individual skills in general, family, and restorative dental services to beautify and maintain smiles. Their patient-oriented philosophy is evident in their free consultations and x-rays for those without insurance and in the offices' arsenal of advanced dental techniques. Porcelain veneers gussy up damaged or discolored teeth, and mercury-free fillings fill enamel holes without the toxicity of metal amalgams or recently chopped wood.
1800 N Federal Hwy.
Pompano Beach
Florida
954-946-7980
Teeth are in the Cherry family's blood, which explains why they never get bitten by vampires. It also explains why Dr. Robert followed in his father's footsteps by graduating from Temple University's dental school. As a child, Robert spent countless hours learning from his dad at the family practice, which operated from inside the Cherry's Pennsylvania home. Now, with more than 40 years of professional practice tied to his own name, Dr. Robert tackles tooth issues alongside Dr. Thomas Leonard, a man with a comparable passion for the craft. Together, the cavity-combatting duo joins forces to offer a variety of services, including emergency care, inside a state-of-the-art facility stocked with modern technology—a far cry from the humble Cherry family home, and an even further cry from the DIY dental tips slipped inside every pack of baseball cards during that era.
12683 W Sunrise Blvd.
Sunrise
Florida
---