Things to Do in Laurel
---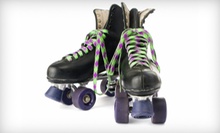 Retro roller skates twirl duos around a smooth indoor rink
Use Today 11:00am - 10:00pm
---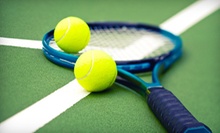 Rackets and other tennis gear from brands such as Wilson and Slazenger from well-stocked tennis and golf shop founded in 1975
Use Monday 10:00am - 7:00pm
---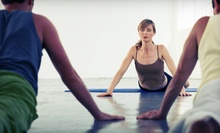 Yoga practice tailored to beginners focuses on basic poses, breath control, and proper alignment
Use Tuesday 3:00pm - 6:00pm
---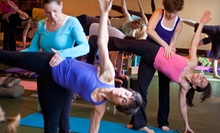 Hatha, Pure Bliss, Vinyasa flow, and hot Vinyasa classes invite students of all levels to peaceful sessions led by seasoned instructors.
Use Thursday 6:00pm - 9:00pm
---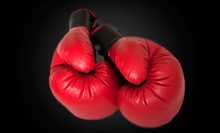 Hour-long workout incorporates drills designed for professional fighters, cardio & strength conditioning to challenge major muscle groups
Use Monday 3:00pm - 6:00pm
---
---
Recommended Things to Do by Groupon Customers
---
The story follows military man Don Jose, who falls helmet over boots for a gypsy girl named Carmen. As he spirals into an obsessive jealous spell, his world begins to crumble faster than Sid's first cookie. Don Jose's consuming passion for Carmen leads to disgraceful acts that can only be described operatically. The production is sung in French, with English supertitles and English dialogue.
6125 Montrose Rd
Rockville
Maryland
A nonprofit castle-themed adventure land created by The Good Knight Child Empowerment Network, The Good Knight Enchanted Kingdom & Family Museum is an interactive fairy-tale realm designed to teach children about safety. Founded by a coalition of retired federal officers, The Good Knight Child Empowerment Network's mission is to empower kids and their parents through education, using the fairy-tale format to bring awareness to such hard-to-talk-about topics as child abduction. Through special events, shows, summer camps, and onsite adventures, costumed fairies and brave knights lead their young charges on themed challenges and quests to encourage them to fulfill socially responsible roles and build their self-esteem. The shows also teach children how to employ the ABCs of protection and how to recognize the 10 basic physiological deceptions that criminal predators often use to manipulate their victims, giving kids the skills to defend themselves and their peers.
11001 Rhode Island Ave.
Beltsville
Maryland
301-595-8989
Monumental Helicopters' fleet of choppers offers clientele breath-nabbing views of eastern Maryland and the sea beyond. The compact R44 Clipper comes equipped with floats for water landings into arch nemeses' swimming pools. The aircrafts' routes fly around Baltimore, taking in the city's sites. Though not included in this Groupon, tours also zigzag between Baltimore, Washington, and Annapolis and even embark on custom tours that soar anywhere within 25 miles of Haysfield Airport.
4994 Sheppard Ln.
Ellicott City
Maryland
202-570-4354
Founded in 1951, Adventure Theatre MTC has been the longest-running children's theater in the Washington area and has earned a mantel-overloading amount of awards throughout the decades. Alongside professional and student productions, the theatrical powerhouse hosts camps and workshops to expand the performance arts, instill the love of the stage in children, and help teens to act like they care about the SATs.
7300 MacArthur Blvd.
Glen Echo
Maryland
Across 5,000 square feet and two levels of obstacle-laden territory, taggers crouch around corners, rain lightning from the towers, and blend in with the dense vapor of the king's electric fog machine. During each 15-minute round, young squires can defend the keep for themselves or align with fellow beam archers in the name of the queen, the fiefdom, or love. To the victor go the bragging rights and a seat at the round table at home for family taco night.
14201 Woodcliff Ct.
Bowie
Maryland
Arundel challenges Mother Nature herself with its covered and heated driving range. At night, swingers can stay in the game thanks to extended hours (until 8:30 every night except Sundays) and lit facilities. With four rounds of mini golf, perfect putting skills or rustle up friends for a round on Arudel's well-manicured little greens. The golf park also boasts batting cages, allowing visitors the chance to hone their hitting skills. A staff of PGA gurus keeps the facilities all-age friendly.
1501 Dorsey Rd.
Glen Burnie
Maryland
---