Things to Do in Laurinburg
---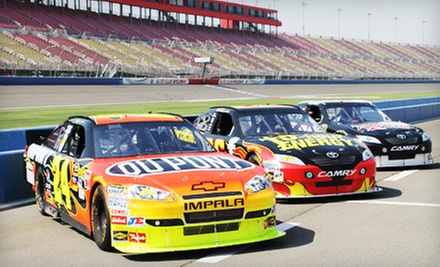 ---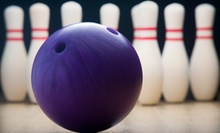 Use Friday 9:00am - 11:45pm
---
Recommended Things to Do by Groupon Customers
---
The Light Factory's snapshot savants school camera wielders of all skill levels about basic lighting and composition techniques before shepherding them through uptown Charlotte on a guided two-hour photo expedition. First, instructors help participants get the most out of their frozen moments by reviewing basic camera techniques such as adjusting shutter speed, framing shots, and accurately placing bunny ears. Then groups of up to 100 shutterbugs will venture into uptown Charlotte's tangle of streets to trap the souls of its modern buildings in confining rectangles, creating carefully composed photographic keepsakes. Escape work early to attend the excursion at 4 p.m. on your chosen date, or opt for the 10 a.m. sojourn to capture cold-blooded buildings as they climb nearby rocks to bask in the morning light.
345 N College St.
Charlotte
North Carolina
The Bobcats made their NBA debut in the 2004–05 season. The franchise gradually improved its performance every year until the 2009–10 season, when they posted their first above-.500 record and first playoff appearance. The team makes its den in Time Warner Cable Arena, where 20,000 fans cheer and taunt the players with cans of tuna to intensify their hunger for a first league title.
333 E Trade St.
Charlotte
North Carolina
US
704-688-9047
Motivated by a passion for climbing and an understanding of how the sport enhances both mental and physical strength, the architects of Inner Peaks designed their gym to challenge climbers with 13,000 square feet of continuous, molded climbing walls boasting an altitude of 25 feet. With the addition of 50 rope stations, terrain for every skill level, a bouldering area, and training courses for ages 16 and older, they created a facility that fosters development of the skills needed to climb natural rocks or trim Lincoln's nose hairs on Mount Rushmore. The gym's team of expert climbers is headed by husband and wife owners, Doug Cosby and Page Lee, who both have many years of experience in sport climbing and climbing-gym management under their belts. The passionate staff is always dangling somewhere nearby ready to assist or offer instruction as burgeoning climbers scale an unparalleled lead cave, negotiate three long, aesthetic cracks, and maneuver around arches, roofs, and routes that are altered each week.
9535 Monroe Rd., Suite 170
Charlotte
North Carolina
704-844-6677
Celebrating their 20th anniversary this season, the Charlotte Eagles contend with 10 rival teams for supremacy in the United Soccer League's Pro division. This year's roster is packed with seasoned players such as Colombian Jorge Herrera and local Charlottean Darryl Roberts, who sits among the league's top scorers so far in 2012. A glance at the current schedule will help fans plan to attend a game when the sun will be close enough to earth to tan their bodies in home-team orange.
7301 Sardis Road
Charlotte
North Carolina
Greenville Glides' experienced guides shuttle bands of merry sightseers through Downtown and its surrounding neighborhoods. The fun-loving leaders' history lessons wash over group and private tours propelled by such trusty steeds as segways, vans, and mechanical bulls. Restaurant tours delight palates with local gourmand delights, and city tours explore the history, architecture, and quirky aspects of each locale.
401 E Martin Luther King Jr. Blvd.
Charlotte
North Carolina
Buy here for one orchestra seat to Cinderella at the Knight Theater on Thursday, March 11, at 7:30 p.m.
430 South Tryon St.
Charlotte
North Carolina
---