League City, TX Drs and Health Practioners
---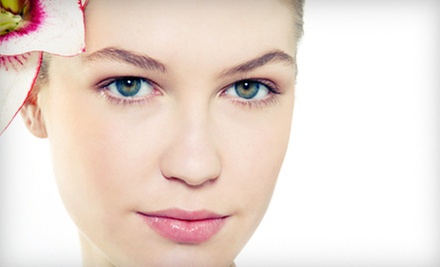 ---
Drs & Health Practitioners Deals
---
Recommended Drs & Health Practitioners by Groupon Customers
---
Conveniently located near the Galleria, CORE has office hours suitable for working professionals, so scheduling your appointment shouldn't be a problem. The efficient chiropractors take extra time to address all of your concerns and are happy to answer any questions during the initial consultation.
1770 St. James Pl., Suite 210
Houston
Texas
For Doctor of Chiropractic Devin Parrish, it is easy to remember the perspective of a patient. For years he suffered with a herniated disk, but refused surgery because of the risks involved. He developed a treatment expressly designed to help move the disk into a more comfortable position while eliminating the need for pills and scalpels. Many of the noninvasive techniques he used on himself help his patients. Decompression therapy gently elongates the spine, removing the pressure of slipped disks while drawing in water and oxygen.
As a former accountant, the chiropractic doctor also has a keen eye for detail that compels him to find out what's going on before administering any treatments. He begins all appointments with a 20-minute consultation and exam, combs through health histories, and discusses the patient's issue while manually feeling for abnormalities along the spine. After he memorizes each vertebrae's nickname, he further investigates with advanced detection equipment such as MRIs and x-rays. With this information, he and the patient work eye-to-eye in developing a treatment plan designed for their conditions.
1535 W Loop S, Suite 340
Houston
Texas
US
If your eyes are the windows to your soul, your teeth are the white-picket fence-posts that protect the soul from oversized bites of taffy. Strengthen your defenses against attacks on the soul with today's Groupon to clean and healthy teeth. For $69, you'll get an exam, x-ray, and cleaning at 4Smiling Dentistry, led by cosmetic dentist Dr. Eric Ellis (a $572 value).Follow @Groupon_Says on Twitter.
4600 Fairmont Pkwy., Suite 204
Pasadena
Texas
US
Supplement gym sessions and resolutions with swallowable solutions to health-related woes. Today's Groupon gets you $45 worth of products from Impact Nutrition for $20. Impact, which has a partnership with My Fit Foods, has an intense product line-up for weight gain or loss, mood and muscle enhancement, sleep aids, molecular displacement, and teleportation.
514 Elgin St.
Houston
Texas
US
Lumina Dental Spa offers the comfortable amenities of a spa with state-of-the-art dental technology and services. The team of experienced dentists and dental assistants will ensure that your entire experience is not only relaxing, but also ends with a mouthful of sparkling white teeth.
3800 Southwest Fwy., Suite 118
Houston
Texas
Dr. Mike Kesner has always had a knack for working with his hands. As a boy, he constantly built model vehicles. In college, his plans to become a medical doctor shifted to dentistry because it held more opportunity for the hands-on manipulation of small instruments and precision parts. In 1984, he established Made Ya Smile Dental, a place where he carefully extracts wisdom teeth, fills in spaces between teeth, and installs implants into the jawbone to replace a missing tooth. He also specializes in Lumineers, and his practice's five locations together make up one of biggest Lumineers providers in the country.
Although he and his team of dentists work in separate locations, each of their offices share a similar design and set of amenities. Visitors at any of the five locations marvel at the reception areas' coffeehouse ambiance as they sit at a café table, sip coffee, and work on the movie script for Vampires vs. Martians: The Reddest Dawn. In the treatment rooms, patients drift off while listening to music on the provided headphones. Anxious patients relax with nitrous oxide or the sounds of the rainforest simulated by the staff.
1415 Hwy. 6 South, Suite C-200
Sugar Land
Texas
281-265-1111
---